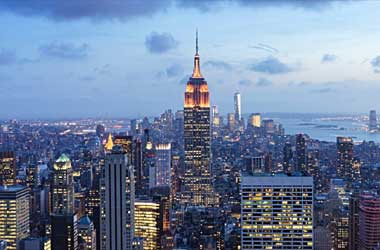 New York lawmakers are now exploring ways to push for the legalization of sports betting in casinos, race tracks, and OTB parlors as soon as possible after gambling revenues reported in the state have fallen short by $220 million in their first-year of gross revenue estimates.
Democratic Westchester Assemblyman Gary Pretlow, chairperson of the Assembly's Racing and Wagering committee says that lawmakers are now prioritizing the push and are looking for ways to expedite the process apart from bringing the amendment via a ballot question. New York has just voted on three ballot measures this month, rejecting a constitutional convention.
If lawmakers choose to pass the gambling expansion through a ballot question, the earliest they could legalize sports betting is during the next schedule for ballot elections, which takes place in the fall of 2019. New York legislators are also keeping their fingers crossed and waiting for a verdict in the U.S. Supreme Court case which New Jersey has filed in an effort to overturn the Professional and Amateur Sports Protection Act of 1992 (PASPA) law and lift the ban on sports betting.
In 2012, New Jersey Gov. Chris Christie signed a bill allowing New Jersey casinos to offer sports betting. That law was met with a lawsuit from a number of professional sports franchises, which included the National Football League (NFL), Major League Baseball (MLB) and the NCAA. They argued that the law violated the PASPA act which outlawed sports betting nationwide, except in Oregon, Delaware, Montana, and licensed sports pools in Nevada.
On December 4, the US Supreme Court is set to hear the arguments from New Jersey, appealing that the PASPA is unconstitutional and violates the anti-commandeering doctrine ratified in the Tenth Amendment. A ruling is expected in early 2018, which could allow all 50 states to create their own laws regarding sports betting.
Industry analyst Chris Grove believes that 18 states, including New York will legalize sports betting once the Supreme Court repeals PASPA. The legalization of sports betting will create a lucrative sports betting market in each state and provide a significant amount of revenue to the state coffers.
In a statement, Grove said,
Three upstate New York commercial casinos authorized through a 2013 referendum are failing to live up to their premarket expectations. Collectively, the new gambling venues are on pace to come in $220 million short of their first-year gross gaming revenue estimates