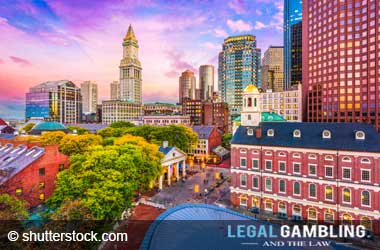 Summary
College and professional sports betting is included.
The decision comes years after the House and Senate were unable to reach an agreement.
Operators should be ready to launch services immediately after the licensing process is completed.
Sports fans won't have to wait much longer to access betting services in Massachusetts. Lawmakers have finally come to an agreement as to how the industry should be set up and are sending a finalized bill to the governor's desk.
Members of the House and Senate stayed overnight Sunday and made the decision in the early morning hours on Monday.
Reaching a 5:00 AM Deadline
It seems lawmakers were determined to come to an agreement and get the ball rolling on sports betting in Massachusetts. As the state lagged behind its neighbors, players were traveling across state lines to place bets in areas where the activity is legal both online and in person.
Early this morning, Speaker of the House Representative Ron Mariano took to Twitter to announce the decision. He said the Sports Betting Conference Committee reached an agreement to legalize professional and collegiate sports. The decision now helps to bring economic benefits to the state.
Mariano thanked his colleagues on Twitter as they helped in the process of pushing sports betting legislation forward:
I want to thank @RepMichlewitz and @JerryParisella, all the conferees and my colleagues in the House, as well as our partners in the Senate for recognizing the incredible economic opportunity that legalized sports betting presents. (2/2)

— Speaker Ron Mariano (@RonMariano) August 1, 2022
Governor Charlie Baker has said in the past that he is supportive of sports betting, and it is expected that he will sign the measure. If so, players will only have to wait for the rules and regulations process, plus licensing to be issued for gaming to begin.
Details of the Legislation
One sticking point that was a major holdup regarding the bill was college wagering. In the end, lawmakers decided to allow betting on colleges and universities out of state. An exception was made for schools that make March Madness to be bet on.
It is unclear as to when sports betting will begin but operators will be ready. Mariano noted in comments regarding the decision that he feels MGM and Encore will be ready to open almost immediately after the laws are signed. Of course, they will have to wait for licensing, but hopefully that process will move quickly.
Operators want to get started as soon as possibly and have been pushing for legislation for quite some time. Casinos in the state have lost out on tons of revenues as players were forced to go elsewhere to place a sports bet.
It will be interesting to see if a push will be made to get the industry rolling by next month, when the college and professional football seasons begin. It might not be feasible, but if the industry can get started, it would give casinos a nice start with plenty of revenues coming in via football wagers.