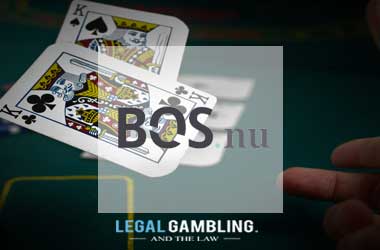 Summary:
Sweden's Ministry of Justice is looking to introduce new credit protection measures
These measures are designed to offer better protection to Swedish players and protect them from gambling harm
BOS has backed some of these measures but highlighted concerns over certain aspects
Sweden's online gambling market is facing a potential setback as the Ministry of Justice is proposing to make significant changes to protect Swedish players from being exposed to gambling harm.
These changes are directed at putting in place better credit protection measures that will prevent Swedish players from getting themselves into huge debt to fund their gambling habits and not being able to avail credit facilities if they cannot prove they have the ability to pay these funds back.
Proposed Credit Protection Measures
The Ministry of Justice has suggested putting in place a credit card ban that will stop gamblers from using their credit card to fund excessive gambling similar to what Australia is proposing.
There is also a push to establish a credit and debt register that will allow licensed gaming operators to check the financial status of their players to see if they are eligible to use a credit facility for their gambling activities.
BOS Highlights Pros and Cons Of Proposed Measures
The Branschföreningen för Onlinespel (BOS) is an online gambling trade association in Sweden that represents the interests of more than 20 licensed online gambling operators in the country. Some of the brands that the BOS represents include LeoVegas, 888 and Kindred.
The BOS backed the decision of the Ministry of Justice to ensure that Swedish players are not being encouraged to spend more money than they can afford on gambling activities. The BOS made it clear that none of their licensed operators or affiliates are interested in encouraging players to use credit to fund their gambling activities and hence are happy to back this proposal.
However the BOS also pointed out that pushing ahead with a credit card ban would be detrimental to the licensed gambling market in Sweden as it would put licensed operators at a disadvantage and give illegal operators the edge as they will continue to offer credit card payments.
The BOS stated that it is against Sweden's best interests to ban credit cards in the online gambling market as it would weaken consumer protection in the Dutch market rather than strengthen it.