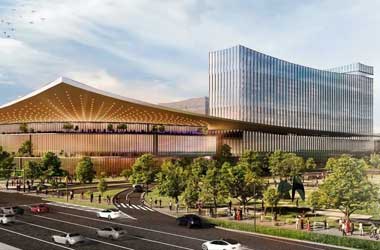 Summary:
The lease agreement allows Sands to use the site of the Nassau Coliseum for its planned casino resort
The deal still needs to be approved by the Nassau County Legislature
Sands is looking to return to the US gaming market via an integrated resort on Long Island
Las Vegas Sands Corp has taken the first step in its bid for a casino license in downstate New York.
The company recently entered into a preliminary 99-year lease agreement with Nassau County under which it would be authorized to use the site of the Nassau Veterans Memorial Coliseum as the location of its proposed integrated resort. It's now up to the Nassau County Legislature whether or not to approve the lease agreement.
Sands Casino Project Gets Backing from Nassau County Executive
The agreement was announced this week by Sands Chairman and CEO Rob Goldstein and Nassau County Executive Bruce Blakeman. Endorsing Sands' integrated resort project, Blakeman said it would become the "number one entertainment facility in the United States".
Sands is planning to develop an integrated resort at the site of the Nassau Veterans Memorial Coliseum on Long Island which is owned by Nassau County. The proposed development includes four-and five-star hotel rooms, meeting and convention space, celebrity chef restaurants, a world-class live entertainment venue, outdoor community spaces and a New York casino.
The lease agreement involves an upfront payment of $60 million which Sands will pay to Nassau County even if it ends up not winning a casino license. It represents a positive development for Sands though it's not yet a done deal.
The lease agreement must be approved first by the Nassau County Legislature before Sands proceeds with the next steps. Critics of Sands' integrated resort project say the Nassau Coliseum site is not an appropriate location for the casino development as it is situated near heavily-trafficked areas and educational institutions.
Still Competition For Sands
If the deal receives the green light from the Legislature, then Sands can then begin the casino license application process. It will compete with various major casino operators in the US, including MGM Resorts International, Wynn Resorts, Genting Group, Rush Street Gaming, Hard Rock International, Bally's Corp, and Caesars Entertainment. A decision on the bids is unlikely until early next year.
If Sands successfully acquires one of the three licenses up for grabs in downstate New York, it will mark the company's gaming comeback in the US. In 2022, Sands officially withdrew from the US gaming market after selling its properties on the Las Vegas Strip, including the Venetian casino, for $6.25 billion.