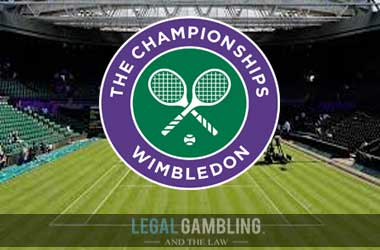 For the first time since the Second World War, the Wimbledon tennis tournament has been cancelled as the coronavirus continues to wreak havoc across the sporting world.
Originally set for June 29 to July 12, Wimbledon, a grass-court tournament which is one of the four grand slams in the year was cancelled by the All England Lawn Tennis Club (AELTC).
Tennis fans will have to wait until July 13 at the earliest for their fix of professional play.
Wimbledon's cancellations comes at the heels of the suspension of both the Tokyo Olympics and Euro 2020 for 12 months, as well as the rescheduling of the French Open, which was originally set to start in May, but has been moved to September 20 to October 4.
According to the AELTC chairman Ian Hewitt, the decision to cancel Wimbledon entirely due to concerns regarding the coronavirus instead of suspending or postponing the tournament was a difficult but necessary one. Hewitt stated that the AELTC believes that their resources would be better spent on helping local communities, rather than push through with the tournament.
TSN
AELTC Makes Speedy Decision
The All England Lawn Tennis Club could have waited until the end of April to make a final decision. Given the fact that they chose to make the decision so early suggests that they lack optimism that the current social distancing measures enacted in the UK will not be ending soon.
By cancelling Wimbledon more than two months before it was set to begin, the AELTC protects itself from incurring larger. Trying to stick to Wimbledon's original schedule and then later being forced to cancel if the coronavirus pandemic does not die down, will be a messy proposition for the AELTC.
It is also likely that the AELTC has considered the public relations issues that could arise if they chose to continue. Cancelling now will save the AELTC money in the long run, especially as they are protected by insurance policies that will allow them to refund ticket-holding fans, sponsors, and broadcasting partners—it is estimated that the total payout will exceed £200 million.
Tennis Stars Support Cancellation
While many tennis stars expressed their sadness at the decision, most have supported it as a necessary response to COVID-19 pandemic. Brit Andy Murray and brother Jamie Murray publicly supported the cancellation of Wimbledon.
According to Jamie, the cancellation was inevitable, especially since no one has a concrete idea when the pandemic will ease up. Andy supported this assessment, saying that while it is disappointing, the health and safety of everyone is of paramount importance, adding that he was already looking forward to grass courts in 2021.