Champions League Betting – Legal Soccer Sites For Champions League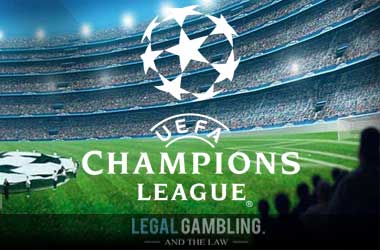 The UEFA Champions League is a continental football league that the Union of European Football Association is responsible for organising. All teams participating in the Champions League are from Europe and are top-division clubs. As the most prestigious club European football competition it is played only by those teams that are national champions although depending on the nation, runner ups also are allowed to participate. It has become on the most watched soccer league that is televised with viewership exceeding 360 million worldwide.
The Champions League started in 1992 and was created as a replacement of the European Cup. It added to the competition a group stage to allow for the participation of certain countries that previously were unable to play in the European Cup.
Initially, hailed as a knockout competition that saw each countries champion club entering the tournament, it was expanded to add the group stage in 1990's. The majority of nations are only allowed to enter their national champions, however those countries with the strongest leagues, as of 2015/2016, are able to send as many as five teams to the Champions league competition.
List of Sports Betting sites accepting players from the USA:
The Champions League starts in July and is lucrative to both the league and the teams participating in the tournament. First round qualifiers receive €220,000, €320,000 is paid to second round qualifiers, those teams in that qualify for the losers third round qualifying earn €420,000 and teams in the losers playoff round receive €3,000,000, while winners playoff round are paid €2,000,000.
The prize pool for the group stage awards a base fee of €12,700,000, and those who win during the group match will earn an additional €1,500,000, while a draw will pay €500,000. The round of 16 will see each club earning €6,000,000, those making the quarter finals get €6,500,000 and the semi-finals adds €7,500,000 to club coffers. The team that loses in the finals will receive €11,000,000 and the Champions league winner receives €15,500,000. The maximum payable to any club is €57,200,000, however with the distribution of television revenue that is based on the value of each countries televised market, teams are paid additional monies tens of millions in additional revenue.
Under the current format, thirty-two teams qualify for the tournament and are divided into eight groups with four teams per group. The process of group determination is carried out via seeding and teams within the same country are unable to be in the same group. This round of competition starts in the middle of July with three rounds of knockout qualifying and winning teams, and the runner up's will advance to the second round. Those that place third are entered into the Europa League.
The second round will have the runner-up teams playing one of the winning teams, again, those teams that are from the same country will not be permitted to play against each other, and the same applies to third round play. However once entering the quarterfinals, the process of which teams play against each other is random and does not disallow same country teams playing against each other.
The next stage, the group stage, with this being played between September and December. This stage has eight groups, with each consisting of four teams, who then play a series of home and away games against each other team within their group. The top teams from each group then move on to the knockout stage and third place finishing teams move to the Europa League.
The knockout stage will pit the group stage winners and those in the runner-up spots in a series a home and away games that eliminate teams and this cumulates o the final match where one team is crowned the winner of the Champions League. The winner will qualify for the FIFA Club World Cup and the UEFA Super Cup.
Different Champions League Bets
As with any football league, there is a wide variety of bets that can be placed for upcoming matches.
There are not any bets specific to the Champions League with offered odds and bets being typical of other football matches/leagues. Still, there are some more favoured than others, and this really depends on your preferences in how you bet and the risks you are comfortable taking.
Single Match
This type of bet is straightforward as it requires you pick which team you feel will win. This is about as easy as it gets when it comes to placing a bet but does require that you research the team you are favouring to ensure the bet you make it the right one based on research results.
Total Game Score
The total game score bet is also a simple bet in principle, but when you look a little deeper, you quickly realise it is one that also requires some thought and understanding of statistics. When making a total game score, you only win if you're the total score is the same as you placed a bet on. If you the total score is higher or lower, your bet is lost.
First Goal/last goal
Another popular bet is on the first goal and last goal. This can be wagered on a particular team or an individual player, although, betting on a specific player to score the first or last goal is a risky bet, but if right, can pay big dividends.
Half Time/Full Time
This is also quite popular with punters, and can, with research, be easier to pick the winner. Simply put, this bet involves choosing which team will be leading the game at halftime, and which will win the game.
Champions League Betting Tips and Strategies
Research is King – Understand the stats and team history
Those who are successful in betting on sports spend a large amount of their time doing one thing, and that is, beyond watching the matches is research. They carry out this through reading stats, watching game recaps and comparing the information they collect to previous game stats and identifying if any changes have occurred that will give them an advantage. This, of course, does not guarantee a winning bet, but analysing that information helps them to determine the best teams to wager on, and then find the best odds with top rated sportsbooks to maximise their potential profits.
Money Management
Money management is key to longevity in sportsbetting, as it is with any form of gambling. It is not at all hard to get carried away after a success betting session to believe you are golden and have the midas touch. Skilled bettors understand this and set aside a portion of their winnings to balance out the times when they failed to pick the winner. Without effective money management, finding yourself with a depleted bankroll is a reality that many face. Take time to practise proper management of your bankroll, when you win, put aside a minimum of 50% towards increasing your reserves.
Live Betting – Quality versus Quantity
There is a real advantage to live betting that many fail to pick up on. First, it can have a large impact on your ability to select the winning team, and as the game is being played, oddmakers make adjustments that could be in your favour. When you combine knowledge from research and join it together with on-field action, the ideal result can come your way, but betting on a large number of games will almost certainly end with multiple losses, and unless the odds on the games you were successful with cover those losses, you are in a negative. This is where quality over quantity pays off.
It is far better to bet on games that the quality of your bet is superior to that of random guessing, which many bettors with a lack of experience do, and then become discouraged as they often are unable to access why they made bets that were not favourable. Remember, always be able to justify why you are betting, not just betting for the sake of getting in on a game.
Take time to access individual player performances
As each team is unique, so too is each player. Taking time to access each player or at least the key players on each team can pay dividends down the road. As you collect information and make notes, you are able to understand how each player impacts the overall balance of the team, what strengths they bring to the table and whether or not, under certain playing conditions, how they contribute or not contribute to helping a team win.
Legality of Champions League Betting
There is little question as to the legality of being permitted to place bets on Champion League games. Gambling as a whole, and it being legal falls into a geographical equation as each country is responsible for the laws that govern gambling within its state borders, and this also translates to offshore betting sites and the legality of those gambling companies accepting wagers from those residing in any given country.
While we could invest, and may in the future, provide basic gambling law for individual countries, the responsibility of verifying if you legally are permitted to place Champions League bets with offshore sportsbooks lies with you. This will require you to investigate the laws in your country to ensure this type of activity is legal. For those countries where it is not, we do not condone illegal gambling and strongly recommend you, therefore, refrain from doing so.
However, for countries where it is permitted, there are a few steps that should be taken before placing a real money wager on the Champions League or another sporting event for that matter. First, it is imperative for any punter who wants a positive experience when betting online ensure that bets placed are licensed and regulated. Those sites that are will be licensed by respected bodies that will provide oversight, rules and have regulations in place pertaining to how its licensees operate, not just on the face of things, but also in how it handles monies wagered and more.
As we have extensive experience in this area, and the understanding of those that operate at the highest levels of integrity, we suggest you consider registering with one of our top rated sportsbooks. Each has undergone exhaustive testing so that we know our guests will experience the best in what online sportsbooks have to offer.
UEFA Champions League

FAQ Section
Is there a Women's Champions League?
Where did the sport of football originate from?
What countries is football most popular?
Why I recommend betting on the Champions League?