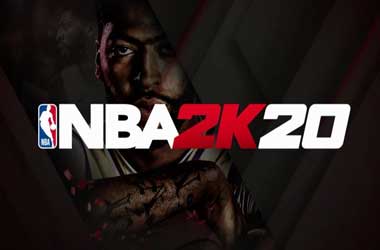 PEGI, the organization in charge of rating video games in Europe is in a bit of a bind. This is after the publisher 2K released the latest trailer for NBA 2K20.
The trailer caused a lot of controversy due to the fact that the trailer highlighted all of the casino-like elements of the game.
This includes the slot machine mini-game and a wheel-of-fortune mini-game. PEGI's problem is that all of this was on a PEGI 3 video game, which means it is considered fine for children.
The controversial trailer has already been taken down by 2K but while it was up, it garnered 16,000 dislikes.
PEGI sent out an email and confirmed that the trailer and the complaints received were genuine. However, PEGI does not appear to concerned as it says based on its technical definitions, NBA 2K20 does not encourage gambling even though the trailer depicts gambling activities.
GameTrailers
According to the e-mail, PEGI says that a video game will only get the gambling descriptor if it has mechanics that encourage players to gamble or bet. Technically, the NBA 2K20 trailer does not do this. PEGI said that the game might skirt a bit too close to encouraging gambling but it is technically not over the line.
In the letter, PEGI wrote
The trailer includes imagery that is generally known from casinos (wheel of fortune, slot machines). Using this sort of mechanic to select an item, or character, or action by chance is not the same as teaching how to gamble for money in a casino. These differences currently prevent us from applying the gambling descriptor
However, PEGI noted that this has created a lot of internal discussion in the regulatory organisation. According to them, the ratings they give out are not based on a single trailer but the game as a whole.
PEGI Future Assessment Could Change
The statement from PEGI hints that the final game is not yet in their hands and the rating on the trailer was just an initial one.
The letter does hint that PEGI is now taking a closer look at its criteria for rating video games. The discussion may soon see a revision in its definitions and can result in the NBA 2K20 getting a gambling content descriptor. This would naturally result in the game losing its PEGI 3 rating.
The NBA 2K20 trailer has touched a sore point with many gamers, even though the casino mechanics have been part of the franchise for years now. However, the context is important. Right now, video games are being scrutinised closely for their connection to gambling via loot boxes. Focusing on precisely this aspect in the trailer seems like the publisher is daring anti-gambling groups to take offense.
The start of the official NBA 2019–20 season is on October 22nd, can the unexpected champs the Toronto Raptors keep their title?..