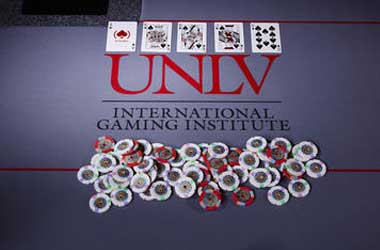 The University of Nevada, Las Vegas (UNLV)'s International Gaming Institute is putting together the framework to launch a new and critical gaming research project that will carry out detailed analysis to study "responsible gambling measures". Researches are looking to raise funds for this project and based on the response, they will decide whether they can go ahead or need to keep it on hold.
There have been numerous responsible gambling studies carried out in recent years in Nevada and across the country. What makes this project different is that it will be spearheaded by industry veterans that bring together a combined 50 years of experience in the gaming industry.
Jennifer Shatley who is a former executive of Caesars Entertainment Inc. created the responsible gambling program for the company while Alan Feldman was in charge of the responsible gambling program at MGM Resorts International. These two industry veterans will play a major role in this program. Shatley is currently a UNLV doctoral student.
This project will deal with a number of key areas and requires a significant amount of funding. Nevada researchers want to address responsible gambling from multiple angles which include business, sociology, law and psychology.
Entain Makes $240,000 Donation
Entain Foundation is the first donor to this project and has made a 12 month commitment. Entain will donate $20,000 each month which brings the total donation to $240,000. Researchers are looking to raise awareness of their project in order to get more funding coming in.
Entain also expressed their commitment to support this project on a long term basis as the company is spending both time and money to boost awareness of responsible gambling. Entain recently launched a mobile app that looks to promote and educate users about responsible gambling initiatives.
Stats show that there over 5 percent of Americans are vulnerable to developing a gambling addiction and close to 2 percent already battle a problem gambling habit. Entain Foundation and UNLV are looking to preventive measures that will stop players from stepping over the line of entertainment and getting entangled in gambling addiction.
Feldman said that they are taking this project seriously and it will not be about window dressing. Some of the key focuses of this research project will include cashless gaming, rolling out best practices for casino employee training and getting casino operators to offer more robust responsible gambling programs.