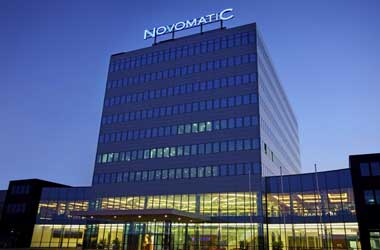 Novomatic recently announced that they had received a license to operate a new casino in Granada, Spain. This license was issued by the Ministry of Finance and Public Administration for a new casino which will be called "Casino de Monachil". The license has a validity period for 15 years.
The local gaming board was very much in favor of the new casino project, especially because the casino will become an important part of Monachil's tourist industry and will also create 200 new jobs in the region. Monachil already has a hotel, restaurants, and areas for recreation. With the addition of a casino, the property will be transformed and become a bigger tourist attraction.
The location helps as Monachil is located in an excellent place on the Sierra Nevada mountain range. The fact that it would help boost tourist numbers is one of the reasons why the license was approved. There was also no opposition from the locals who were more than willing to welcome the new casino.
The Novomatic casino is expected to have a gaming floor that will cover nearly 18,000 square feet. There will be a large car park that can accommodate 213 vehicles as a steady influx of patrons are expected once the casino is up and running.
Stiff Competition For Sixth Casino License
Novomatic was not the only one competing for the license. Grupo Orenes and Cirsa also submitted their own plans for casinos. Orenes was to have cooperated with Automaticos Canarios to provide a casino service. Their total investment would have been around €6.2 million. The other bidder Cirsa had plans to invest €9 million. The facility would have employed 400 people, but the plan was for the casino to be located in the state capital, making it the only casino in the area.
This announcement finally confirms who gets the sixth casino license in the Andalusia region. The release of the sixth license was announced back in February 2017 and competition has been fierce. The only restriction that the government placed on the bids was that it needed to be within 30 kilometers of the state capital, which would put it under the city's zone of influence. Experts put the first year's visits to the casino resort at 50,000 which will be a big boost to the region's revenues. There is no official estimate as of now as to when "Casino de Monachil" will open its doors to the public.