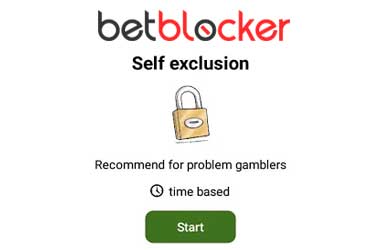 The increase in smartphone usage throughout the world has enabled gamblers to have constant access to online casino games and sports betting services on a 24/7 basis. Gaming operators have witnessed the surge in mobile gaming and have customized their games to work on Android and iOS devices.
While access to mobile casino games on a 24/7 basis has a lot of pros for most players, there are some who develop an addiction and end up spending far too much of time and money on mobile games.
BetBlocker has come out with an app that will help gamblers control the amount of time they spend on their mobile devices. This is a mobile app that is currently available for free on Android devices.
The BetBlocker app allows users to impose restrictions and block themselves from over 5600 different online gambling websites. The app also comes with a Parental Control setting that will allow parents to turn on and off the app by entering a password.
BetBlocker Available For Free
There are a number of different gambling apps available for both iOS and Android devices but they usually require a subscription fee to be paid every month. BetBlocker stands out from the rest of these apps because you can download it for free.
BetBlocker has decided to offer its app free of charge as it wants to make a difference in the lives of problem gamblers and market the new app as a 'Community Project'. The team behind BetBlocker state that based on their research and interaction with problem gamblers over the years, it became essential to provide an app free of cost that would give gamblers an option to restrict their play or ban themselves completely.
Most problem gamblers are in debt and many of them are struggling for food, shelter and clothing. To ask them to pay a monthly subscription fee for an app that would restrict their gambling activities was pointless as they would use the money to place yet another bet. The BetBlocker app gives them the opportunity to get the help they need free of charge.
We must point out that when you set restrictions on the BetBlocker app, you cannot make any changes until the set time is expired. The Parental Control service on the BetBlocker app can also be used on other websites as it not exclusive to only gambling websites!