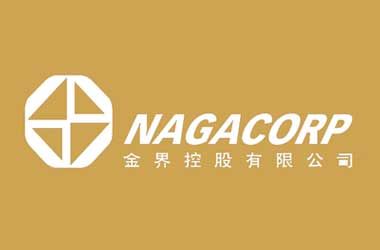 Cambodia's NagaCorp Ltd has reported a strong financial performance during the first quarter of 2016.
According to a filing submitted by the company to the Hong Kong stock exchange, the gross gaming revenue for the casino was US$153.8 million in the first quarter of the year, which was a 35 percent growth over the same period last year.
NagaCorp Ltd operates NagaWorld, Cambodia's only casino located in Phnom Penh and has been doing extremely well despite the slowdown in gambling markets in the Asian continent. The results which the company referred to as unaudited highlights for its operations for the quarter revealed that its revenue growth was driven by 65 percent increase in VIP rolling chip turnover, reaching US$2.79 billion in the said period.
The filing also stated that the revenue generated by mass electronic gaming machines (EGM) saw an increase of 32 percent year-on-year, amounting to $381 million. The mass public floor table buy-ins totaled to $149.8 million in the period, which was a growth of 15 percent over the same period last year.
Although markets like Macau and the Philippines have experienced a significant dip in their gambling operations, industry analysts are not surprised by the results of NagaCorp.
Union Gaming analyst Grant Govertsen said that this performance was as a result of Southeast Asian junkets bringing in VIP gamblers, adding that Macau operators could have also witnessed a better performance this quarter as a result of CNY festival in Feb. He has however warned that this growth might not be sustainable in the second quarter.
NagaWorld has earlier said that its junket program has been successful in bringing in VIP traffic, enabling it to improve its existing table limits. Govertsen said that the mass market segment has the potential to grow the strongest in the coming months for the casino and listed the three contributing factors.
In a statement, Govertsen said,
Growth in the segment continues to be driven by the growth of investment into Phnom Penh in general, as well as the recent ability to exchange cash for chips at the table (rather than at the cage), and also from the Bassaka Air flights that began operating in December and targeting mainland China Tier 2 cities.
Govertsen expects its growth to remain robust, retaining the forecast of 16 percent volume growth for the entire year of 2016. In 2015, the company registered revenue of US$503.7 million, a growth of 26.8 percent over previous year, and net profit of US$172.6 million, an increase of 24.6 percent year-on-year.
Over the past few years, the company has focused on expanding into international markets. In 2015, the company broke ground for a new casino in the Russia's Far East.