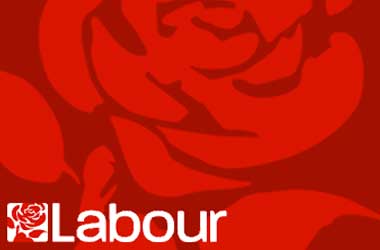 The Labour party in the United Kingdom (UK) is willing to take a tough stance by banning the use of credit cards in gambling. This is a potential move that the party believes would significantly address the growing concerns of gambling addiction in the UK.
The move will affect billions of pounds of transactions a year with operators saying that up to 20% of their deposit transactions are made via credit cards.
This amounts to £8.6 billion out of the £46 billion annual deposits, as reported by the UK Gambling Commission (UKGC).
Tony Blair's government in 2007 had eased up gambling regulations in the UK sparking widespread criticism.
Campaigners and some Labour politicians such as Harriet Harman MP and former Home Secretary David Blunkett have come out and said that the government made a wrong decision by liberalizing gambling laws.
Labour conducted a year-long review of its position on gambling, spearheaded by Deputy Leader Tom Watson and Shadow Health and Social Care Secretary Jon Ashworth. The list of proposals to curb gambling addiction in the UK includes a total ban on credit card betting.
Gambling Addiction Epidemic Must Be Addressed
Labour Deputy Leader Tom Watson said there is a hidden gambling addiction epidemic in the country, but laws are too soft and victims don't receive much-needed help and support. There has been a consistent rise in the number of problem gamblers in the country which is now estimated to be around 430,000 and growing.
Watson was very outspoken and said that betting through the use of credit cards entices people to bet more than they can afford, putting gamblers in ever greater debt and posing potential risks to gambling addicts in particular.
Gambling Advert Limitations A Must
The UKGC has stepped up efforts in the last 18 months to address problem gambling concerns. One of the issues that has been put under the spotlight is the number of gambling adverts connected to live sport. Calls to limit the number of gambling ads on TV have been backed by industry leaders, including Richard Flint, Chief Executive of Sky Betting, as well as the William Hill CEO Philip Bowcock.
Gambling companies may also soon face a mandatory levy on their revenue which will be allocated for education, treatment and research. A voluntary donation system for gambling firms is currently active, but some companies are failing to contribute. Full details of the detailed review will be published before the end of this week.