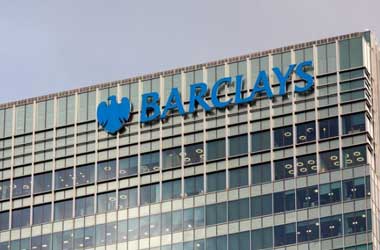 Problem gambling has turned into a mighty big concern for the United Kingdom. The UK Gambling Commission has pushed hard in recent months to come out with different measures to stop problem gambling from spreading further.
Barclays, one of the country's biggest banks has decided to take a stand on this issue.
A new button has been displayed on their mobile banking app that allows their customers to completely stop gambling transactions by excluding them.
Any transaction related to gambling would be automatically declined if this option is used.
How It Works
Customers using the mobile banking app can "turn off" specific retailers. This can range from gambling sites to even online shopping malls. Any transaction made to these sites will be automatically declined. Besides using the button on the app, customers can also drop by their local Barclays branches or call up their customer service line to activate this service.
The blocking can be removed by simply contacting Barclays again to end the service. However, for problem gamblers, this option may end up not being used. Barclays is the first high street bank to institute the gambling blocker, but other app-based banks have already taken similar steps. Starling and Monzo have similar blocks, with Starling allowing for instant unblocking, while Monzo has a 48-hour waiting period.
In a statement, Catherine McGrath, managing director at Barclays said
We are always looking for new ways to support our customers and make it easier for them to manage their finances. This new control feature is the latest new service that we have introduced in the Barclays Mobile Banking app that aims to give all of our customers a better way to manage their money in a simple, secure and effective way.
Praise For Barclays
The blocking feature was developed in cooperation with the debt charity Money Advice Trust. The charity says that the feature would help a lot of those suffering from gambling addiction. Usually, they would need someone else to handle their finances to ensure that they don't spend the money on gambling. With this new option, they can take back some control of their life.
Martin Lewis, the founder of the Money and Mental Health Policy Institute, is full of praise for Barclays for setting up this feature. According to him, mental health issues and debt problems go hand-in-hand. Whether it is a gambling addiction or shopping, being unable to control their spending can send people spiraling into debt. With this blocking option, it adds a layer of friction to make easy spending a thing of the past.
Lewis hopes that other banks will pay attention and follow Barclays' lead in setting up similar features in their own apps.