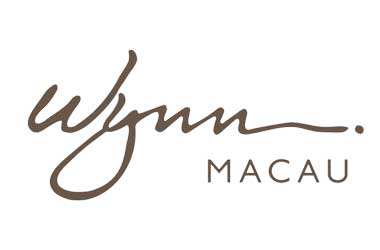 Summary
Macau's casino market has suffered huge financial losses after COVID-19
Wynn Macau gets a $500M loan from parent company
Gaming analysts say Wynn Macau's loan is
Macau casino operator Wynn Macau Ltd. recently confirmed that it had received a $500 million loan from its parent company Wynn Resorts Ltd.
Macau's casino industry has suffered massive financial losses since the COVID-19 pandemic disrupted the industry.
Morgan Stanley released a statement this week highlighting the fact that Macau's casino brands are facing big financial deficits. Stagnated casino earnings might be problematic for brands like Wynn that wish to raise money in the open market.
Macau's Second Quarter GGR to be $1.1 Billion
Analysts Gareth Leung, Praveen Chaudhary and Thomas Allen predicted Macau's casino gross gaming revenue (GGR) for the second quarter of 2022 to be around $1.1 billion. The figure registered a 49 percent quarter-on-quarter decrease and is 12 percent of the second quarter GGR in 2019. The dismal revenue would make the second quarter the third-worst earning period since 2020.
Macau's market-wide corporate loss before interest, taxation, depreciation and amortization (LBITDA) for the second quarter was estimated to be between negative $600 million to negative $700 million compared to the first quarter's LBITDA of negative $9 million. The free cash flow for the casino industry might plummet further than the negative $1 billion figure in the first quarter, ranging between negative $1.6 billion to negative $1.7 billion, after development capital expenditure.
Wynn Macau's second-quarter EBITDA might be a negative $100 million compared to the negative $15 million in the first quarter. The steep decline in revenue would make borrowing difficult for casino brands. Bond financing would also be expensive as most operators have a market bond yield of more than 10 percent. The bond yield for Wynn Macau is 12 percent.
Wynn Macau Ltd. had incurred a loss of $188.5 million in the first quarter. Morgan Stanley further predicted that Wynn possessed enough cash to run its operations for a little over three years, based on the first quarter burn rate. Wynn's second quarter burn rate might be $2 million per day, which will be 82 percent more than the first quarter. Wynn Resorts thus loaned its subsidiary $500 million to support its funding requirements. The loan bears 4 percent interest and will mature 2 years after the date of the agreement.
Other Operators Might Enter Loan Arrangements
Operators such as MGM China Ltd., SJM Holdings and Sands China Ltd. are in a precarious position as they have funds to last them less than a year. Analysts expected Sands and SJM to announce loan agreements quite soon, lest the latter is unable to complete its refinancing.
The firm also alluded to SJM's $2.4 billion refinancing package that was approved by the Macau government but is yet to gain the approval of lenders.