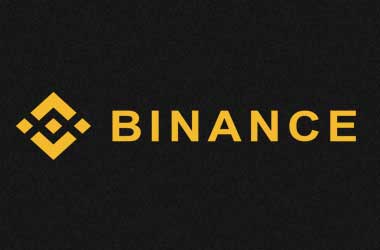 Binance is one of the world's biggest exchanges and it wants to stay that way. This is why it is experimenting with various strategies in an effort to keep its competitive edge.
One of the latest experimentations comes via the development of a new stablecoin. Instead of the usual pegging of the coin to the dollar, this coin is connected to the British pound. It is now currently being tested and can be seen on the Binance's trading platform.
This new stablecoin was noticed by a Twitter user on the Binance platform and they notified others. The stablecoin is being traded under the ticker $BGBP.
Once the news broke on social media, the CEO of Binance, Changpeng "CZ" Zhao confirmed that the company was working on a new stablecoin project.
Zhao said that the project was still in testing so it was not yet ready for general trading. As it is, a minimum of £200 has been invested into the Binance GBP stablecoin and minted – not enough for proper trading.
" $BGBP which we are currently testing and will launch in the future is an effort to diversify the stablecoin assets offered in the ecosystem. In line with #Binance's mission, we would like to provide users with more freedom of choice." – @weizhouBinance pic.twitter.com/sRauKGZidt

— Binance (@binance) June 4, 2019
However, this is big news for Binance and will boost the company's value and market reputation. Binance is considered to be the largest digital exchange in the world. It trades $2.4 billion worth of crypto trades daily and will most likely see an increase in the future as it introduces more products.
Stablecoin Future
One of the main reasons why Binance is moving into stablecoin is that it allows it to skip the usual fiat money trading requirements that are involved with normal cryptocurrencies. Additionally, stablecoins avoid much of their volatile price swings. The result is a popular coin type that has seen increasing support as investors think they bring the best of both cryptocurrencies and fiat money together.
With increasing popularity means increasing demand and one of the key reasons why Binance is thinking of getting into the stablecoin market early. They are not alone though. Rival OKEx recently partnered with Prime Trust, a crypto-custodian based in the US to launch a stablecoin called USDK. The Swiss Stock Exchange is also looking into developing a Swiss franc-pegged stablecoin.
It is not just exchanges who are showing interest. Governments see the stability of these coins and are doing their own research. For example, the Bank of France is showing initial interest in these coins. This is a bit of a surprise since cryptocurrencies are something French regulators have been wary about.
With the growing interest in this new product, stablecoins maybe the way of the future for cryptocurrencies to flourish. It will be interesting to see how Binance's experiment with them pans out going forward.