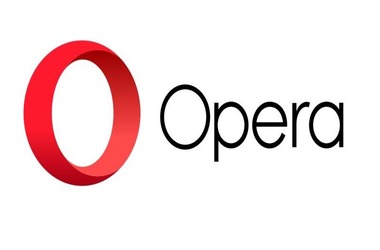 Opera announced the beta launch of its browser for Android, with an in-built cryptocurrency wallet to support Ethereum's Web3 API. This looks like an indirect attempt to push dapps into mainstream. Furthermore, the anti-cryptocurrency mining feature is now enabled by default on both Opera Mini and Opera for Android, making users feel absolutely comfortable while browsing the net. The availability of in-built wallet avoids the need to install a separate DApp browser or extensions.
Opera has released a video explaining the features offered by the newly launched browser. By tapping the crypto wallet menu a user gets the option of sending Ether to a wallet. While explaining the security features offered by the browser, Opera highlighted that cryptojacking has affected more than one billion users across the globe. The video also states that nearly three million websites are estimates to have been loaded with cryptojacking scripts.
The browser is basically integrated with Ethereum blockchain network. The video released by Opera shows a user playing Cryptokitties game and purchasing one kitty by clicking pay. This looks as if MetaMask is in-built in the browser. In short, users are given access to Ethereum blockchain.
Commenting on the launch, Charles Hamel, Product Lead of Opera Crypto, said
"We believe the web of today will be the interface to the decentralized web of tomorrow. By becoming the the first major browser to open up to Web 3.0, we would like to contribute to making the internet of the future more accessible."
Hamel further stated
"Our hope is that this will accelerate the transition of cryptocurrencies from speculation and investment to being used for actual payments and transactions in our users' daily lives."
Opera is the first to offer a browser with integrated Ethereum blockchain. Even Brave browser needs MetaMask plugin to access Ethereum network. Chrome and Firefox may come under pressure to offer similar features.
Opera has issued the following statement:
"Anyone who uses current crypto wallets will notice that Opera with Crypto Wallet's UI is simpler. Typical wallets require the user to create new PIN codes or passwords. Opera instead relies on Android's secure system lock to sign transactions from the Crypto Wallet, so users don't have to learn any new codes to start using the wallet. Opera with Crypto Wallet also supports tokens and digital collectibles and automatically presents them to the user."