Gambling In Australia And The Legalities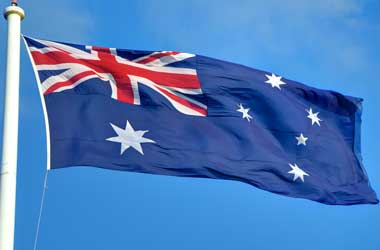 Australia has never had any restrictions with regards to gambling. All bets have been legal, whether it was in a land casino or online.
As the Coalition government had their focus on providing more counselling and guidance in managing funds, Australia is also protected from Illegal web operators, together with advertising in this industry.
In 2001 the need developed to put stronger methods in place to protect Australians, hence the reason for the Interactive Gambling Act in 2001.
Online Legal Gambling
Interactive Gambling Act of 2001
The Act was passed by the Howard-Government in 2001, as their aim was to protect the public from any harmful effects due to Internet gambling. The restrictions were as follows:
Australian operated online businesses were not allowed to offer any of their services to Australian citizens that involved real money interaction.
No advertisements including any real-money opportunities for gambling services to Australian citizens are permitted.
These services included all games such as the popular Roulette, Blackjack and Poker gambling games, together with any in-play sports online betting.
Sports betting is still legal under this act, however, once the game has started it changes to an interactive game and all the restrictions will apply.
The restrictions did not include any other online operated facility outside the borders of Australia, thus the use of online gambling facilities are not illegal if the gambling house allows players from Australia. Hefty fines have been incorporated if a violation of this act is detected. Any person will carry a maximum penalty of $220 000 per day, or any company involved in illegal betting will be fined $1.1 million per day.
As there is a massive market for online gambling in foreign countries, that support Australian participants, Australians will still be able to access any of these facilities via any mobile device, pc or smartphone, making placing these bets very easy to continue. Online gambling has become one of the most practised operations internationally.
Offline legal betting
Most of all offline betting is permitted in Australia. Australia is one of the countries with the highest participation rates in the world when it comes to gambling. The Casino Control Act of 2006 is put in place to manage and regulate all land-based casinos. This will include guidelines for the various operating states and the State and Territory Gaming Committees.
Table games – All traditional land-based casinos offer games such as Roulette, Baccarat (including the electronic version), Roulette (including the Speed Roulette), The Big Wheel, Craps, Casino War, and many Poker variations such as Texas Hold'em, Omaha hold'em, Three-card Poker, Seven card stud and Draw Poker.
Slot machines – The most famous form of slot machines are Poker slots, in short, Pokies. They are most commonly found in pubs, bars and land casinos. Over 20% of slot machines worldwide are possessed by Australia.
Poker – As poker is one of the Worlds most played card games, this has been seen as a sport to some extent and World Tournaments are also available. The World Series of Poker is hosted by Ceasar's entertainment, and there are a lot of Australian players active in these tournaments.
Sports Betting – Offline sports betting has decreased over the years, as online betting became the norm. Tabcorp is one licensed Australian gaming company that still offer sports betting on sports as well as racing. Tabcorp has an amount of 2900 TAB outlets available.
Bingo – Also known as Housie, is very much legal in Australia and is normally very prevalently used for fundraising. This is not the same as American Bingo, but do have some similarities.
National lotteries, Keno and others
Australian lotteries are very well known and there are a few authorised lotteries Regulated by Australian lottery companies.
Tatts Group Limited – This group services Tasmania, Victoria, Queensland and a few other states.
South Australian Lotteries – This is a state-owned corporation, they own and administer SA Lotto and Keno, The Soccer Pools are determined by results of matches around the world.
Lotterywest – State-owned Government Lottery and they manage the WA-exclusive lottery game known as Cash Scratch cards known as 'scratchies' are permitted, however, any scratch cards purchased in one state, are not redeemable in another state.
Taxes and License Fees
There are a few taxes payable for Casinos and gambling facilities.
Turnover Tax – Each gambling facility is taxed in some or other way, one of Turnover Tax. This tax is applicable to institutions according to the volume of cash received from those gambling activities. These activities range from Bookmakers, Lottery Tickets Sales and subscriptions, Keno, Draw Card machines and The Tote. These taxes will not affect any of the player's chances of winning, as they do not have to pay tax on any winnings.
Tax on Player Loss – The second way the authorities earn revenue from gambling facilities is through a tax on player loss. These taxes are levied on the amount of bets or wagers lost by players. Businesses such as Poker Machines in hotels, Sports betting and TAB sports betting will pay taxes on the percentage of funds taken from players. Keep in mind that if this is not a paying institution they can end up paying more tax on player loss tax than any income they earn.
Licence fees – To be a licensed and legal operation within Australia, an additional license fee will be levied to the Gambling authorities. Any company without a gambling license will be seen as illegal. Any casinos that have poker machines and Lotteries need to adhere to this. Sports betters including racing, together with bingo and raffles are also required to have such a license.
Gambling issues – There has been estimated that 0.5% to 1% of the adult population in Australia struggle with a gambling problem in some form or another. Thus, any gambling institution needs to partner with a charity or agency that will assist their clients with such problems when it arises. Gambling institutions need to keep a record of regular players and the amounts that they win or lose. This will assist them in the process of identifying any irregularities.