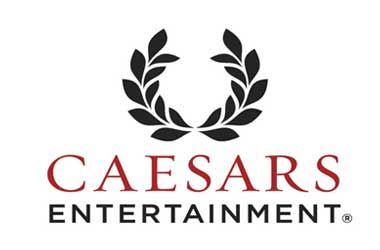 Global casino operator Caesars Entertainment is scheduled to hold two sessions of shareholder voting this week on a merger proposal that will result in two entities merging to create one unified company. This new measure is critical for Caesars Entertainment to emerge out of bankruptcy.
The reorganization plan approved by a federal judge earlier this year after a long battle allows the troubled company to shed its $10 billion debt and shift out its real estate assets to a separate company away from its gaming assets. Caesars Entertainment Corp will merge with another subsidiary called Caesars Acquisition Co. to create one unit, thereby bringing all of its casino and hotel properties under one roof, while all property assets will be held in a new real estate investment trust.
Caesars Entertainment would continue to own and manage gaming operations. The property assets would be held by the newly-created trust owned by some creditors. Apollo Global Management and TPG Capital Management LP, the two private equity owners of the company will retain 16 percent in the new entity but have no control over the real estate investment trust.
Fortune Magazine
The deal covers 18 properties nationwide and includes four located in Nevada – Caesars Palace, Harvey's Lake Tahoe, Harrah's Reno and Harrah's Lake Tahoe. Other properties in Las Vegas not included in the bankruptcy filings but operated by other Caesars subsidiaries are the Rio, Flamingo, Bally's, Paris Las Vegas, Harrah's, The Linq Hotel, Planet Hollywood Resort and The Cromwell. Overall Caesars operates 50 casinos across five countries.
Although this reorganization plan will still leave the new company with a significant amount of debt, it will be in a far better position to compete with rivals worldwide. Caesars officials have stated that the company will focus on growth and expansion after exiting bankruptcy.
The company has also indicated that it will be investing millions of dollars in developing new convention facilities and will also upgrade rooms in several hotel properties. Mark Frissora, president and chief executive officer of Caesars Entertainment has hinted that the company is looking to expand in to major gaming markets of Asia.
The merger between the two companies has received a majority of the required state-level regulatory approvals.So far gaming authorities in New Jersey, Pennsylvania, Indiana, Maryland, Iowa, Illinois and Mississippi have all approved the merger.
Nevada State Gaming Control Board Chairman A.G. Burnet has said that while the agency doesn't need to consider Caesars's bankruptcy plan, it will be examining its restructuring and licensing deals as it exits from bankruptcy. The board's recommendation will then be reviewed by the Nevada Gaming Commission in August 2017.