Gambling Laws in Canada | Guide To Gambling Laws in Canada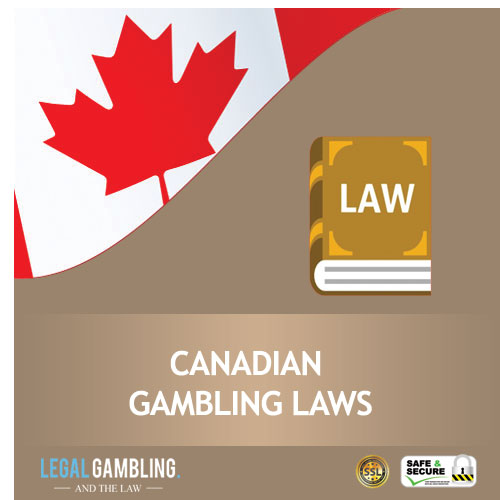 If a person is to trust stereotypes about nations around the world, Canada is one of the most open countries where people's freedoms and choices are upheld at all times.
So, let's say I wanted to place some bets on horse racing and play my favourite slots in casinos in Canada, would I be able to do so? The answer now is Yes, but the ride has been nothing but rough to this point.
Since gambling has a long history in Canada and had existed long before the settlers first came in the 15th century, it is expected to be completely legal.
However, the gambling laws have always been a matter of discord among Canadian lawmakers and, until relatively recently, some rules dating back to the 19th century were still in power.


In this article, I will give an overview of gambling in Canada, as well as provide a detailed account of:
To get to the bottom of things, we need to get back to when it all started. So, I will begin with the history of gambling in Canada and take it from there.
The History of Gambling in Canada
Indigenous Tribes In Canada

When John Cabot's voyage in 1497 led to what we now know as Canada, the territory had already been populated by many indigenous tribes. When Cabot discovered the tribes, they had already had various games of chance that they played using sticks and bones.

These games were also considered to have spiritual and emotional significance. One of these games was Slahal, also known as a bloodless war game.

14th Century

Although with the European settlements some forms of card games were brought to Canada, the general sentiment in that time toward gambling was a slightly negative one.

Games used for gaming, such as backgammon that was banned back in the 14th century England by King Richard the Third, were also ousted from Canada, and all gambling was deemed immoral and a vice.

15th Century

Cabot and his men brought with them various other card games, and at the time of the 15th-century gold rush, the game of Faro was among the most popular.

It is a game that can trace back its origins to German's game of Lansquenet, played as early as the beginning of the 15th century.

19th Century

Gambling developed unchecked until the 1892 Criminal Code was enacted, which put a stop to all forms of gambling.
The History of Gambling Laws in Canada — An Overview
Criminal Code 1892
The first gambling-related legislation in Canada appeared in the form of the Criminal Code in 1892. The Criminal Code is pursuant to the 1867 Constitution Act that gave the federal government executive power to legislate criminal offenses across Canada. Among these offenses was gambling or betting on games, to be precise.
Betting was defined as
a bet that is placed on any contingency or event that is to take place in or out of Canada, and […] includes a bet that is placed on any contingency relating to a horse race, fight, match or sporting event that is to take place in or out of Canada
On the other hand, gambling games were defined as "games of chance or mixed chance and skill".
However, this all-encompassing ban was short-lived.
Criminal Code 1900 (amendment)
The first amendment to the Criminal Code came in 1900, which resulted in making bingo and raffles legal only hosted by organisers who spent the earned money for charity.
Criminal Code 1910 (amendment)
Ten years after the first amendment came another one, marked as the first significant breakthrough for legalising gambling in Canada.
Namely, in 1910, pari-mutuel betting on horse racing at racetracks across the country was legalised, which paved the way for further updates in the law. With pari-mutuel betting, the winners divided the losers' stakes and gave a cut to the jockey, racing track, and the state. Alongside pari-mutuel betting on horse racing came betting on a few other games whose profits were meant for charitable purposes.
Criminal Code 1925 (amendment)
Additional changes came in 1925 when fairs were permitted the right to hold gambling events.
Criminal Code 1969 (amendment)
The most significant change in the dynamics of gambling laws across Canada came in 1969 when the legalisation of public lotteries took place, and the so-called "lottery scheme" took to power. The aim of such an amendment was to reap the enormous potential that lay in lotteries and games such as slots and other machine games that were defined under the lottery scheme. It was in 1974 that the first lottery was held to fund the Olympic Games in Montreal.
Criminal Code 1985 (amendment)
Another tectonic change in legislation and one that finally put the nail in the coffin of outdated and prejudicial bans on gambling occurred in 1985 when the government decided to allow the provinces and territories of Canada to oversee gambling activities and legalise casinos.
The List of Important Gambling Acts and Amendments in the Canadian Criminal Code
The following is a list of the major breakthroughs for gambling in the Canadian Criminal Code.
1892 – The Canadian Criminal Code is enacted, putting a ban on all forms of gambling. The most common offenses related to gambling are described in different sections of the Criminal Code:

Section 201: Offenses involving keeping a common gaming or betting house
Section 202: Focuses on illegal betting, book-making, and pool-selling
Section 206: Offenses related to lotteries and other games of chance
Section 209: Cheating at games of chance with the intent to defraud either the customer or house

1900 – An amendment is made that includes bingo and raffles for charitable purposes
1910 – An amendment is passed to legalise pari-mutuel betting on horse racing
1925 – Fairs and exhibitions can apply for gambling licenses to hold gambling events
1969 – An amendment is passed to allow provinces and federal governments to run lotteries and gambling activities to raise funds for the development of the locale
1985 – Local governments and territories can now control, manage, and legalise slot gaming, lottery, and other computer-based gaming devices
1999 – The acts from the Criminal Code that ban gambling are suspended, and local governments are given the liberty to legalise and manage all forms of gambling
How is Gambling Regulated in Canada Now — Jurisdictions and Gambling Commissions
With the aforementioned changes in the legislation which allowed all 10 of Canada's provinces to regulate gambling on their own accord came a new era in Canadian gaming.
The first land-based casino opened in Winnipeg back in 1989, and many other casinos followed. Now, as these provinces can decide on which forms of gambling they want to host, they need to regulate them accordingly. There is a total of 10 betting agencies that are in charge of licensing casino operators in their respective territories:
Québec Gambling Commission Link + Kahnawake Gaming Commission
Newfoundland and Labrador: Atlantic Lottery Corporation (ALC)
I should say that these regulatory bodies do not issue licenses per se, but actually form working relationships with the gaming providers that must be registered with the local regulatory agency in order to provide gaming services. In turn, the regulatory body makes sure that gaming providers offer a safe and fair gaming environment. Also, they oversee where these gaming facilities are located and what type of games they offer.
The license duration and its costs vary from province to province. In the case of British Columbia and their Gaming Policy and Enforcement Branch (GPEB), you can see various price tags for licensing a game and operator depending on the gross revenue generated by a gaming event or series of gaming events in their offer. There are four classes of licenses, starting from the lowest–D-class and going all the way up to A-class license for games generating more than C$20,000 in gross revenue.
The only exclusive agency that holds jurisdiction over all territories and how they manage horse betting is the Canadian Pari-Mutuel Agency. This agency is in charge of regulating and supervising pari-mutuel betting on horse racing and making sure the betting is conducted fairly and responsibly. They are funded through a 0.8% levy on each bet placed on horse racing in Canada.
The Kahnawake Gaming Commission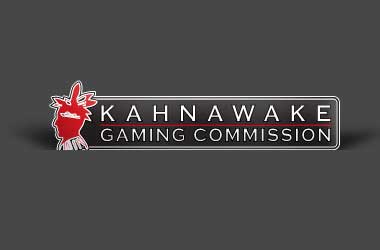 The Kahnawake Gaming Commission is a regulatory body in charge of licensing and managing a significant number of online casinos, poker rooms, land-based casinos and online sportsbook sites that operate from within the Kahnawake territory. Presently, The Kahnawake Gaming Commission licenses over 50 online gaming operators and three land-based poker rooms.
To obtain their license, operators need to meet a series of requirements that involve the safety and security of players and their data, as well as provide fair gaming, and a guarantee of payouts.
The Kahnawake Gaming Commission issues four different types of gaming licenses as per the "Regulations for Interactive Gaming" that were enacted in 1999. The license types are:
Interactive Gaming License (IGC)
Client Provider Authorization (CPA)
Secondary Client Provider Authorization (Secondary CPA)
Key Person License (KPL).
Online Gambling Laws in Canada
The situation regarding online gambling in Canada and its legitimacy is shady at best. With all the amendments in Canada's Criminal Code, there wasn't one to focus mainly on gaming online. This means that land-based and online gaming are not differentiated in the eyes of the law, and it remains in the prerogative of each province and territory to legalise it or not.
At the moment, the companies are not allowed to set up and run any online casinos and poker rooms in the Canadian territory, but that's the catch. The current criminal law only refers to setting up online casinos and poker rooms but doesn't say anything about players accessing online casinos offshore, which means you can freely play in offshore online casinos without the fear of persecution. Here we come to another catch. Many of these offshore casinos and betting rooms actually have servers in Canada, but these are technically located within the Mohawk Territory of Kahnawake.
The Mohawk Territory of Kahnawake is a First Nations reserve outside of Montreal that functions as an independent governing unit within Canada. This sort of legislative freedom has allowed the Mohawk Council of Kahnawake to enact the Kahnawake Gaming Law as an aspect of Native People's rights to gaming that has existed for ages. This gaming law also saw the establishment of the Kahnawake Gaming Commission.
Conclusion
The history of gambling in Canada is long and goes beyond the days of Canada's inception as a country. Over the centuries, the way people see gambling and feel about it has changed, but its appeal has never faltered. Ranging from being wholly banned to being legal and regulated in most parts of Canada speaks much to its essential position in Canada's culture.
Now, with the development of technology and more ways in which people can gamble, it's logical to think all previous misconceptions about gambling and legal restraints will disappear, and that Canada's government will find a way to make it available across its whole territory, while keeping it in check and regulated.
How do Canadian gambling laws affect you? Do you feel safe playing in online casinos in Canada? Share your comments and thoughts in the comment section below.
FAQ
When was gambling legalized in Canada?
Was gambling illegal in the 1920s in Canada?
What is the Legal Gambling age in Canada?
Who regulates gambling in Canada?
Can you gamble at 16 in Canada?
Do Canada's gambling laws apply to online gambling?