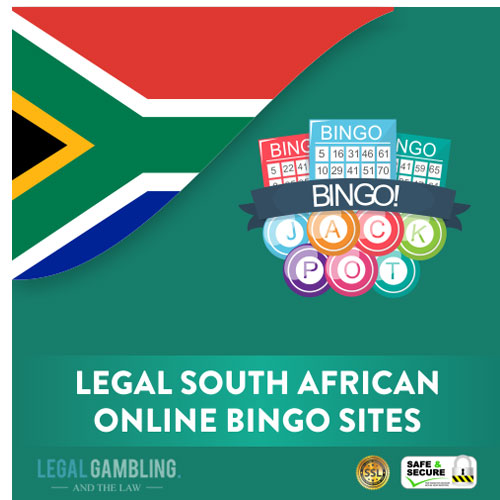 It is illegal for any bingo site to operate from within South Africa for there is no legal framework in place to license and regulate them.
The only online gambling sites that are licensed in South Africa are online betting sites.
You will find however that there are many online bingo sites who will readily allow you to sign up to their respective site and play real money or free to play bingo games and those sites will be licensed in different countries where they are actually based and operated from.
However, not all online bingo sites are worth your time or money. That's why our team of bingo experts conducted in-depth research to find the best possible bingo platforms for you.
If you're interested in getting the best online bingo experience, read on!
Legal South African Online Bingo Sites
We made a list of the best bingo platforms that are available in South Africa. Every site presented below features great options for playing bingo, in addition to many other benefits for South African players.
Feel free to examine the list, as it's up to you to make the final decision. No matter which site you select, you'll be able to enjoy a safe and secure online bingo journey.
Popular Pages:
Is Online Bingo Legal in South Africa?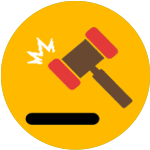 Since there's no legal framework in South Africa that focuses on approving this type of activity, it's safe to assume that online bingo is not legal in this country. However, South African laws only applies to operators, as they are not allowed to offer bingo services within SA.
On the other hand, the residents of this country who want to play bingo on the go are free to register on offshore bingo platforms. Therefore, there are many options for South Africans when it comes to playing online bingo.
Yet, you should be aware of this — not all of them are good. Let's take a look at how we create our list of bingo sites that offer the best experience for SA players.
How We Came Up With Best South African Bingo Sites List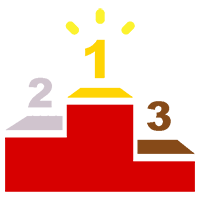 Our team consists of bingo experts. With 20+ years of experience, we know how the online bingo industry works.
Therefore, we can quickly tell the good from the bad when it comes to this popular game. That's why we decided to make the ultimate list of the best bingo sites in South Africa.
Why You Can Count on Legal Gambling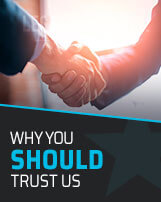 This is not our first time to make such a list. We have covered many countries around the globe – from the US to the UAE; we understand how their respective laws work.
We know how the online gambling industry is (or is not) regulated in some countries and how you can get the best possible experience while playing online gambling games legally.
Our main goal is to make sure that our readers are well informed before making any decision to sign up with a site. If we find a site no longer is suitable for our reader we'll ensure it is removed from our lists.
How Do We Make Sure That Bingo Sites on Our List are Legal and Safe?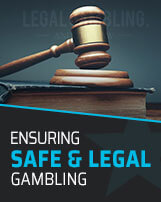 Every online bingo site needs to have a legitimate license from an official regulatory body.

All sites featured on this page are licensed and regulated by authorities that are popular around the globe and respected in the industry.
As for security, all bingo sites for South African players that you can find above use state-of-the-art safety and security technologies to ensure maximum protection of their users.
What Do We Look for in South African Online Bingo Platforms?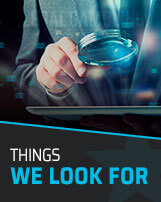 Apart from licenses, safety, and security, we also pay attention to several essential things when choosing the best bingo platforms.
First of all, we make sure that the quality and quantity standards of bingo games are both met. Put differently, every bingo sites featured here needs to have a variety of bingo options, and each of these games must work well.
On top of that, we make sure that there are enough payment methods, and that customer support is responsive and helpful.
Finally, we ensure the underlying bingo software works well both on PC and mobile devices.
Blacklisted Online Bingo Platforms in South Africa
Mapau Bingo
Unethical behavior
Suspicious activity
Unpaid winnings
Sunshine Bingo
Suspicious business practices
Deceptive bonus offers
Restrictive payouts
Canadian Dollar Bingo
No valid license
Unresponsive customer support
Not enough information on bonuses
Online Bingo Industry in South Africa
Bingo has a long and fruitful tradition in South Africa, pretty much like everywhere else in the world. Before online bingo became available, bingo lovers had a chance to play the game using electronic bingo terminals available in the country.
However, the history of bingo in the country starts way before the electronic bingo era, when there were real people drawing numbers.
Bingo was a great source of entertainment in SA, and it remained popular even nowadays. The only difference is that South African players now prefer to play the game on the web.
Mobile Bingo in South Africa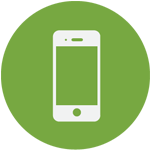 Bingo lovers from SA can also play their favorite games on mobile devices. Most of the sites featured on this page can be accessed via mobile phones, and with 101.9 million mobile subscribers in the country, it's safe to say being able to play on the go is essential.
All you have to do is load the site on your mobile browser, and you'll be able to register or log in right away. We made sure to test every site on mobile devices before we included them in our list.
Popular Bingo Games in South Africa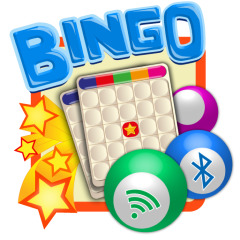 South Africa is not that different from other countries that enjoy bingo, as the residents of this country love all the major forms of bingo that are currently popular worldwide.
Let's take a look at the three most popular forms:
75 Ball Bingo
80 Ball Bingo
90 Ball Bingo
Some bingo sites offer other bingo variations as well, so don't be afraid to explore them.
The Future of Bingo in South Africa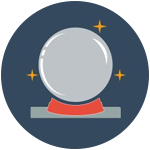 Bingo has survived as a game for a very long time. It's popularity never went away, as the game was always able to adapt to new technologies. Therefore, it's safe to say that bingo's popularity is yet to grow in South Africa.
Online bingo, in particular, has a very bright future.
Responsible Gambling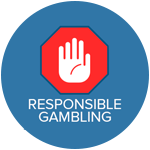 If you know someone who might have a gambling problem, make sure to contact some of the organizations that offer help. You might want to start by checking out some of the sites below:
Final Thoughts
To sum up, there are many great online bingo platforms that South African players can join and start their online journey. However, we made sure to select only the best of the best.
All platforms that you can find on this page checked all the boxes when it comes to the following and more:
Game quality
Customer support
Payment methods
Licenses
Safety
Security
Frequently Asked

Questions
Do you have lots of questions regarding playing bingo online in South Africa? If so then we invite you to keep on reading for below are the top ten most frequently asked questions by bingo players based in South Africa all of which are answered in full detail!
Are there any limits on how much I can win?
Are bingo winnings taxable?
What protection do I have playing bingo online?
How much do online bingo tickets cost?
Do online bingo sites have jackpot games?
When is the best time to play bingo online?
What is the legal age to play bingo online?
What bingo games can I play online?
Do I have to download any software?
How do I know bingo games are fair?