There are dozens of online sportsbooks that accept Italians. There, you can bet on dozens of different sports and explore a wide variety of betting markets. However, out of all those sites, only a handful are worth visiting — we made sure to include only those websites on our list.
Additionally, we will warn you about some Italian sportsbooks you should avoid, talk about the legal side of online sports betting in Italy, share a few words about our selection process, and more.
There's a lot to cover, so let's get down to it, shall we?
Legal Italian Online Sports Betting Sites
Since there are so many Italian-friendly online sportsbooks, our job of selecting the best ones wasn't an easy one. We had to browse through each of these sites and decide which ones have the best of the following, amoung other things:
Bonuses and promotions
Widest market selections
Most reliable payment methods
After countless hours of research, we decided that these are the finest online sportsbooks for Italian bettors:
Popular Pages:
Is Online Sports Betting Legal in Italy?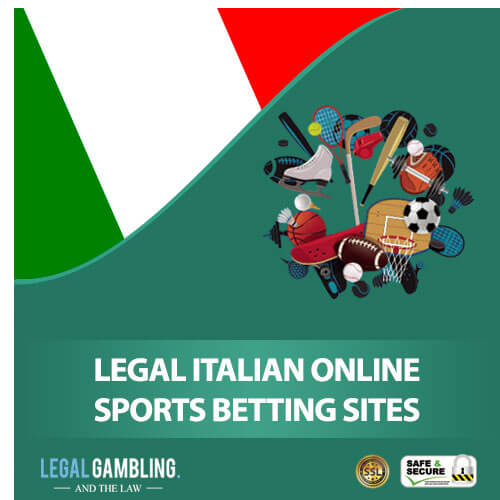 Italy regulated its online sports betting market in 2006 with the passing of the Decree no. 111. Only four years later, almost all forms of online gambling were legalized as well.
Both Italian and international sportsbook operators are free to apply for licenses that will make their operation legal within the country's borders.
This gives Italian bettors freedom to choose from dozens of online sportsbooks where they can legally enjoy all forms of sports betting.
It is safe to say that sports betting is one of the most popular forms of betting in Italy, just under online casino games. In 2019, the sports betting industry was valued at €730 million, coming in at a close second to online casinos at €835 million.
Blacklisted Italian Online Sportsbooks
CR Sports Bet
Slow payments
Reports of not paying winners
Unjustifiable account closures
Skybook
Slow payments
Uncalled-for account suspensions
Unresponsive customer support
Americas Bookie
No proper licensing
Slow withdrawals
Bad customer support
How We Selected the Best Online Sportsbooks in Italy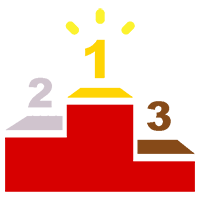 Many of our readers are skeptical when they run across one of our toplists.
Of course, we understand their skepticism — you shouldn't trust everything you read online. That's why we wanted to write a little bit about our selection process and prove to you that our lists are created without any bias and according to very strict criteria.
Why You Can Trust Legal Gambling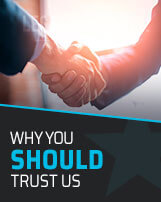 We have had relations with the online gambling industry for over a decade. This gives us a right to call ourselves experts when it comes to gambling sites and the laws surrounding them.
We are also occasional bettors, so we can look at these websites from the player's perspective, understanding your needs and making our selection according to them.
The success of this website should be good enough evidence that we are doing our job well.
We rarely get any complaints from our readers. As a matter of fact, most of them only have words of praise for the online sportsbooks we suggest to them. If there are some unworthy sports betting sites that end up on our list, we make sure to correct our mistakes and update our list as soon as possible.
How We Make Sure That Italian Sportsbooks Are Safe and Legal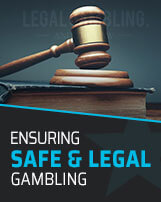 We never list websites before checking whether they own proper licenses with well known gambling licensing authorities such as:
This gives us evidence that they are legal and safe.
Additionally, we check if the websites are equipped with the latest encryption tech and other cybersecurity systems so that the players can share their personal and financial info without worrying about being scammed.
Other Aspects of Italian Sports Betting Sites We Look Into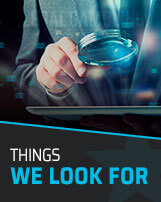 The quality of a sports betting site is portrayed through its features. Before we include any website on our list, we make sure that it has the following:
Plenty of sports you can bet on
A wide variety of betting markets
In-play and live streaming features
Rewarding bonuses for new players
Italian-friendly banking options
A functioning mobile website or an app, and more
Only once we confirm that all of these features meet our quality standards will we put the website on our toplist.
Online Sports Betting Industry in Italy
Italian online sports betting industry is in a very healthy state since the liberalization that took place over a decade ago. The cash inflow of the entire Italian gambling industry exceeded the €1.8 billion mark in 2019, and €726 million of that money came from online sports betting.
The cash inflow is slowly rising with every passing year, and there are more and more online sportsbook operators entering the Italian market.
Mobile Sports Betting in Italy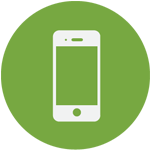 All sportsbooks we listed have functioning mobile sites you can access using any type of mobile device.
Some online sportsbooks incentivize players to use their mobile platforms by offering exclusive mobile bonuses. Also, a few sports betting sites we included on the list have dedicated gambling apps you can download for your iOS and Android phones and tablets.
Popular Payment Methods for Italian Bettors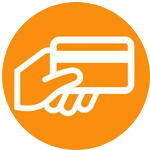 Italians don't face any major restrictions when it comes to online betting payments. Most of them use credit and debit cards for moving money to and from their accounts, together with direct bank transfers.
However, some modern payment methods started to appear in the last several years, and a large number of Italian bettors are keen on trying them out, as they guarantee quicker transactions and are more convenient overall. These include e-wallets such as:
Alongside cryptocurrencies like:
Responsible Gambling in Italy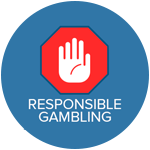 Unfortunately, the liberalization of online betting in Italy resulted in a higher number of problem gamblers. Gambling addiction should be taken very seriously, as it can be detrimental to your life and the lives of people around you, not to mention the financial risk you'll be putting yourself in.
If you need any help or you know someone who is showing signs of compulsive gambling, here are a couple of organizations that might help you out:
GiocaResponsabile— Gambling addiction help based in Italy.
GA Italy — Gamblers Anonymous organizes open and closed meetings in several major Italian cities.
Gambling Therapy — One of the largest online hubs for sharing information about gambling addiction and finding professional help.
Final Thoughts
If you like betting online, Italy is one of the best countries to live in. Almost all forms of online gambling are completely legal and regulated, leaving you without worry about getting into any trouble for pursuing your favorite pastime activity.
However, finding a good and reliable betting site in Italy is not an easy task. Luckily, you don't have to go on a long search to find one. Instead, just pick one of the Italian sportsbooks from our toplist and start playing in minutes.
Good luck!
FAQ
Is online sports betting in Italy legal?
Are Italian sports betting sites safe?
Are there any sports betting bonuses for Italian bettors?
What sports can I bet on in Italy?
What is the legal gambling age in Italy?