2018 FIFA World Cup: Final Teams Into The QFs… Who Made It?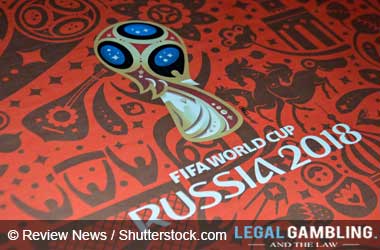 So the final four teams which will play on Saturday have now been confirmed for the quarter-finals of the 2018 FIFA World Cup.
We covered the first four teams who play on Friday for a place in the Semi Finals.
We take a look at what each team must do to advance to the semi-finals and who potentially is favourite for you to maybe take a wager on any of our legal sportsbetting sites.
Has your team made it into the Quarter Finals?
QF: Matches For Saturday 7th July 2018
(Check local TV listings for Kick-off Times)
Sweden vs. England (18:00 SAMT)
Sweden was not expected to make it to the quarter-finals but they surprised everyone with the quality of football they played. They were in as the underdogs against Switzerland in the round of 16 and scraped through with a 1-0 win. Sweden hyped up Emil Forsberg before the World Cup started but he had a rather quiet tournament until he scored deflected goal against Switzerland that helped Sweden book a place in the quarter-finals. Forsberg along with Captain Andreas Granqvist will be key players when they take on England.
England should have won their round of 16 match against Colombia with ease but they let Colombia equalize in the final minutes of the game and that forced the match into a penalty shoot-out which England won. Captain Harry Kane has carried England on his shoulders with 6 goals, 4 of these goals came through penalties and 2 of these penalties came in the match against Panama. England will have to tighten their defence to keep Sweden out and count on Harry Kane to deliver yet again.
Our Result: England will make it to the semi-finals.
Russia vs. Croatia (21:00 MSK)
Russia have done better than anyone expected and the team have thrilled their fans who have showed up in the thousands to each game. There are many who credit Russia's performance to the amazing crowd support and say that accounts for having a 12th man on the field. Russia will depend heavily on Denis Cheryshev and Artem Dzyuba who have scored 3 goals each so far.
Croatia had a tough game against Denmark in the round of 16 and will dearly want to secure a win without having to go into extra time and a penalty shootout. They will look to Luka Modric to step up his game and get them past Russia.
Our Result: Russia will make it to the semi-finals.