2018 FIFA World Cup: Quarter Finals Preview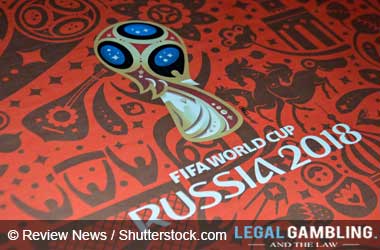 With the last few matches left in the last 16 remaining to be played today.
We have decided to get the pulses going and look ahead to the confirmed teams for the first set of quarter-finals taking place this Friday where they will square off against each other to book a place in the semi-final.
We also give an opinion on who we believe will be you best bet to win the tie, though anything can happen at this World Cup.
Tomorrow we will confirm the last remaining quarter finals, so make sure you check it out…
QF: Matches For Friday 6th July 2018
(Check local TV listings for Kick-off Times)
Uruguay vs. France (17:00 MSK)
This is one of the most exciting quarter-finals as both teams have a great possibility of winning the 2018 FIFA World Cup. Uruguay are brimming with confidence after taking out Argentina in the round of 16. They have Luis Suarez and Edinson Cavani to lead their attack but what must not be underestimated is their fabulous defense.
Uruguay have only conceded one goal in 2018 and will make it difficult for France to find the back of the net.
France scored four goals against Argentina thanks to some marvellous play by the teenage sensation Kylian Mbappe who not only scored twice but also helped France get a penalty which Antoine Griezmann converted. France has to work on their defence as Argentina scored thrice and showed that there are a lot of holes in France's defence. The other concern for France is that apart from Mbappe, their other key players such as Griezmann and Olivier Giroud have not made much of an impact so far.
Our Result: Uruguay will defeat France.
Brazil vs. Belgium (21:00 MSK)
Brazil got to the quarter-finals after defeating Mexico 2-0. The South American powerhouse started the World Cup on a slow note but have slowly found the rhythm that they are known for. All of Brazil will be praying for Neymar Jr, Philippe Coutinho and Willian to work in tandem and showcase their superb striking ability. Belgium will consider themselves very fortunate to have booked a place in the quarter finals as they were 0-2 down to Japan but came from behind to score 3 goals on the trot and win.
They have a number of good players in Fellaini, Eden Hazard and Romelu Lukaku who will lead the charge against Brazil. The question is can Belgium regroup themselves in a couple of days to be mentally and physically prepared to face Brazil. Belgium's best hope is to take advantage of the first 20 minutes as Brazil has proven to be slow starters in the 2018 FIFA World Cup.
Our Result: Brazil will defeat Belgium.