Politics Betting – Best Online Sportsbooks for Legal Betting on Politics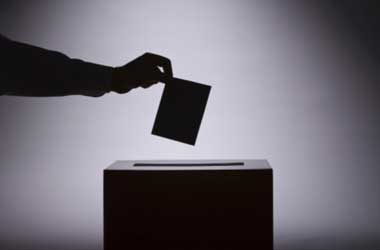 Politics can be considered a gladiator arena where ideologies, policies, and common sense share blows and vie for people's confidence and trust.
The impact that politics has on everyday lives of common people is tremendous and is the cause of not only many controversies, but many opportunities as well.
Betting on politics has become one of the fastest growing betting markets in the world, and most online sportsbooks have included an incredible number of betting options related to politics. Even though this market is not as famous as football or basketball, it has still attracted punters who wish to cash in on the results of elections and many other political circumstances.
The rise in prominence by some controversial political figures, such as the US President Trump, has sparked the interest in politics even further, and online sportsbooks have not failed to answer. The dominant political arenas present in most online sportsbooks are the ones of the UK and the US, with the general election, Brexit deal, border control, and other political events ruffling the seas of stability.
If you have grown tired of conventional sports betting and the usual betting forms, then betting on politics is a logical choice. There is so much at stake with politics, and all eyes are set on the aforementioned major players in the game.
List of Sports Betting sites accepting players from the USA:

However, it is far more difficult to guess the outcome of political events than you might have thought. There are vital points to consider, such as the general state of the public, surveys, media coverage, and other factors that can guide you to a possible outcome, but even that is not a guarantee.
If you are interested in learning about betting on politics, popular politics events you can bet on, and the legality of betting on politics, you have come to the right place. Read on!
Although dozens of websites offer politics as a part of their betting catalog, not all of them have the best possible odds and betting experience you are after. Luckily for you, our team of political and betting experts has compiled a list of the very best ones, so make sure to check them out.
Popular Politics Events
Politics is never short on turmoils and spectacles such as general elections, referendums, bets on the next Prime Minister position, etc., which means the offer of events is as good as in any popular sport.
However, there are events that represent the crème de la crème of betting on politics and that shape not only the outlook of one country's political life but that of the world as well. These are, of course, the general election in the UK and the presidential election in the US, both of which sit atop our list of events to follow.
UK General Election
The UK general election represents an opportunity for the people to elect the MPs from each constituency who will then represent them in the House of Commons for the duration of the next five years. The general election is scheduled to be held every five years, on the first Thursday in May.
A choice of several candidates from various parties is presented at the polling stations throughout the UK, and only one candidate can win. There is a total of 650 seats in the House of Commons, meaning the majority needed to form Her Majesty's Government is 326 seats, so the stakes are incredibly high.
All of these facts imply that the betting range is going to be huge and that you can choose from a variety of bets, such as which party is going to have the majority, how many seats will they win, which candidate will emerge victorious, and who the next PM will be, just to mention a few.
US Presidential Election
The US presidential election has always been a heated battle between the Republican and Democratic candidates, and it has grown into a proper deathmatch. With the rise of Donald Trump in the political arena, all gloves have come off and probably the most important political position in the world has come under close scrutiny.
Along with hard scrutiny comes an excellent opportunity for punters. A lot of betting sites are already putting up numbers and odds for the 2020 presidential election scheduled to take place on the first Tuesday after November 1, every four years.
The betting range for the presidential election is indeed vast as the winner is declared according to the Electoral College from every state. The Electoral College is a body of electors equal to the combined total of the state's membership in the Senate and the House of Representatives. You can bet on individual results per state or try to guess if the Republican or Democratic candidates will have the majority in a particular state, or which candidate will take over the so-called swing states that are known for changing their opinions election after election.
European Parliament Election
The European Parliament election is an excellent chance for all punters who enjoy betting on politics. All European states that belong to the European Union bloc vote for representatives in the European Parliament that numbers 751 MPs from 28 member states.
This election leads not only to the selection of MPs, but also to the choice of critical roles within the EU, such as the President of the European Commission, so the betting options you can expect to see in this election are also vast.
Different Politics Betting Selections
Before you place bets on politics, you have to bear a couple of things in mind. Politics is a battle arena, and a lot of things come to play when push comes to shove. First, you need to take a good look at the odds and see how the candidates fare in sportsbooks. Also, you need to be acquainted with the rules of betting and the betting options you have at your disposal, so make sure to continue reading and learn all about that.
Straight Up Bet / Choosing the Winner
One of the most common types of bets you can make on politics is the straight up bet. Simply put, it is a type of bet where you bet on the outcome of the election. In the case of the general election, you can bet on the party you think will have the most votes after the final countdown. The odds are given before the end of the election, and it is solely up to you to select the winner.
Of course, there is a considerable difference between the favourites and underdogs, so you need to pay close attention to the development of the situation. If you choose the favourites, you will likely get a 2:1 ratio, while selecting the underdogs might even have a 4:1 payout ratio.
Also, many betting markets in politics are of a simple yes/no nature. For example, the question may be "Will the UK leave the EU by October?" so your bet can be a simple yes or no, and you will get the odds and calculate the possible payout.
Straight up bets can also be in the form of longer and more specific questions. One of the most popular ones today is whether or not there will be a no-deal Brexit, or will Italy follow in the UK's footsteps and trigger Article 50 next, so make sure to check those out as well.
Point Spread
Point Spread is also one of the most frequent bets on politics and possibly the players' favourite. Here, you wager on how much a particular candidate will win by. If you take the presidential election, for example, and you wager that Trump will win at least 50% in all states, you will be taking the point spread bet. These bets usually have bigger payouts than regular straight up bets as there are more things you need to get right to win.
Politics Betting Tips and Strategies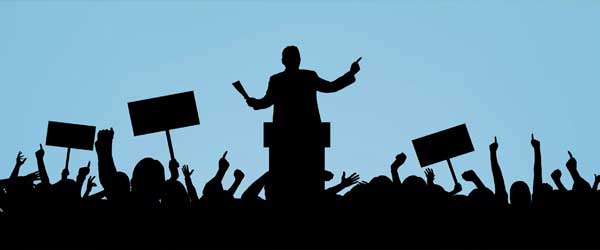 As we have briefly mentioned earlier in the text, there are always specific criteria you need to meet in order for your bet to be successful. Politics is probably the most difficult to guess right as there are many peculiarities and factors to be considered. However, we will provide you with a series of tips and tricks on how to make the most of your bets on politics.
The Polls Say a Lot
Every election is followed by a wide range of polls that can include tens of thousands of voters in a country, so they are a pretty good measurement of the odds for your candidate. Even though they focus on just a proportion of the voting body, the insights the polls can give are almost unparalleled.
Information Is the Key
The right information can get you a long way in this world, and betting is no exception. If you obtain pieces of information from, let's say, friends who are politically active and aware, you can use that knowledge and make your choice accordingly.
Social Media
If you want to feel the pulse of a more significant proportion of the public, never skip social networks. They have become a space where vast amounts of information appear, and you only have to sift through the fake and bad news to discover what people really think. By doing this personal research, you will see that people vent out a lot on social media, so use that to your advantage.
Trust Your Gut
Most of the time, it is a good thing to follow that gut feeling you have when you are making a decision. This is especially useful if you believe that an underdog candidate can make a breakthrough in a way, so don't ignore your instincts. Instead, be bold enough to bet on what looks like an unlikely turn of events.
Your Beliefs Can Get in the Way
There have been times where the beliefs and convictions of a punter have led him astray while betting. Even if you agree with the ideology of a candidate or a party and you vote for them, it does not mean they will win the election. In this situation, you should always first listen to your mind and make an unbiased choice if you want to win the bet.
Politics Betting Legality
If a country allows sports betting, chances are that betting on politics will fall under that category as well, and you won't have any legal trouble betting on elections, etc.
Conclusion
Betting on politics has been gathering steam for quite a while thanks to all the exciting options and political events that seem to spring up like mushrooms. If you are following main political events, you will have a great time betting on them in one of the online sportsbooks we have enlisted in this article.
Politics

FAQ Section
Are odds on politics bets any good?
Is politics betting legal?
Where can I place politics bets?
When is the best time for politics bets?
How is betting on politics different from sports betting?