British Politics Betting – Sportbooks To Legally Bet on British Politics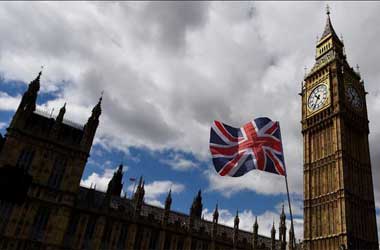 In the world of online betting, there are numerous things you can bet on. Naturally, frequently televised sports, such as football and basketball, are the most popular among bettors.
However, due to the popularity of gambling, betting markets go way beyond favoured sports. In today's time, you can bet on nearly anything, and some of the more popular special betting markets cover politics and presidential elections.
We've already covered betting on politics in general, but this article will focus solely on British politics. We will discuss various betting markets, popular political events, and also include a few tips and tricks you can use to your advantage.
List of Betting sites accepts player from UK:
While politics betting might not be as popular as some other betting markets out there, there are still plenty of options for those who want to bet on politics. However, to save you the trouble, we've comprised a list of the best sports betting sites where you can bet on British politics, so make sure to check them out!
Events In British Politics
Regardless of the country you are in, one of the most popular political events is the presidential election. However, while people in the UK can't bet on the presidential election, there are many other recurring events in Britain you can bet on. Some of those are annual, while others take place every few years.
General Elections
General elections in the UK are held after the dissolution of Parliament. Candidates for each constituency are chosen by either a political party or they stand as independents, and the election takes place each time before a new parliamentary term begins. Even though it is not the most recurring event in the UK, it is still one of the more popular ones.
European Parliament Elections
Since the UK is still a member of the European Union, every five years the Brits get an opportunity to elect 73 members for the European Parliament. The seats are then further divided into different regions in the UK. Naturally, people from all over Europe who live in the countries that are members of the European Union are eligible to vote on this event.
Different Betting Selections for British Politics
There are numerous options for anyone looking to bet on politics. These greatly depend on the sportsbook of your choice, but the most common bet types you can find are straight up, handicap, and margin bets.
Naturally, these will depend on the event you are betting on, but when it comes to politics, most of the bets are the outright type where you simply select the winner. If you wish to learn what you can bet on, here are some of the most popular betting markets in Britain.
Brexit
Brexit is one of the events that spark a lot of interest and controversy in the political world. Therefore, you will be presented with a ton of different betting options if you wish to bet on Brexit, such as betting on the Brexit 2nd EU referendum or the date of Brexit. There are also numerous specials like the no-deal Brexit bets or trying to guess whether Article 50 is going to be revoked.
Additional Elections Betting
Apart from the general election and the European Parliament election, Brits can also bet on who's going to be the next Prime Minister or the next Conservative or Labour Leader. You can also bet on which party is going to have the most seats after the next UK general election.
Another popular bet is betting on when is Jeremy Corbyn going to leave his current position as a Leader of the Labour Party.
As you can see, even though events don't occur often, chances are that you will find an interesting betting market if you are looking to bet on British politics.
British Politics Betting Tips and Strategies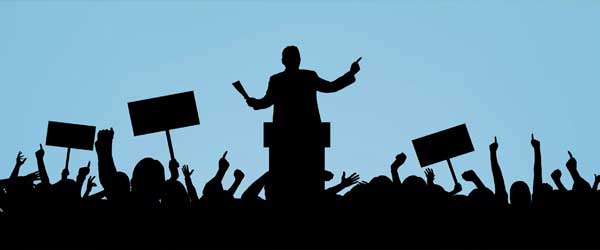 If you think betting on politics seems interesting but you are not sure where to start or how to make a good bet, we've prepared a few tips and tricks that might be useful, so make sure to check them out.
Follow the Polls
Before any political election, a governing body will poll a group of people from various target groups. These poll results come from a small population of people, usually around 1000 people, and they don't represent the actual results of the elections. However, they may give you additional insight and an edge over other bettors.
Timing Is Crucial
Patience is a virtue, and the timing of your bet can be of utmost importance. Naturally, betting odds change with time, and there are many different aspects that can affect them. For that reason, some bets are best placed early in the election. On the other hand, some bets require you to wait and place them at the last moment.
This can greatly depend on the type of bet you're placing, so you should use your judgement and place your bet when the odds are the best and the time is right.
Legality of Betting On British Politics
If online betting is regulated in your country, and you are betting in licensed sportsbooks, chances are that you won't have any issues while betting on British politics. However, it's better to be safe than sorry, so check out the regulations in your jurisdiction to avoid any trouble with the law.
Conclusion
Betting on politics is an excellent opportunity for anyone who closely follows the events in their country to cash in on their knowledge. There are many events and types of bets to choose from, and hopefully, our article can narrow down the search for you and help you select the market that's most relevant to you. Good luck!
British Politics

FAQ Section
Are the odds for British politics any good?
Can I bet on other politics apart from the British?
What is the best time to bet on British politics?