US Politics Betting – Sportbooks To Legally Bet on US Politics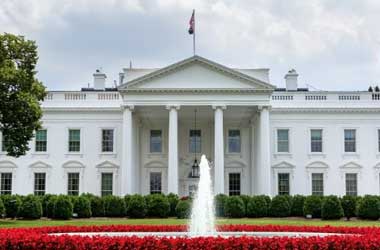 Betting is one of the most exciting leisure activities nowadays. While betting on American football and basketball has been around for ages, as the industry is becoming increasingly popular, sportsbooks continually come up with new entertaining betting markets.
Today, one of the newest trends is betting on politics. Naturally, every country has its own political agenda, but some countries' events simply attract a broader audience, such as US politics, for example.
We've already covered betting on politics, but this article will focus specifically on US politics.
Apart from providing you with the best sportsbooks to bet on US politics, we will also include the most popular events in the US and different types of bets you can place.
List of Betting sites accepts player from USA:
Betting on politics can prove to be extremely entertaining, as long as you're betting at the right place. Whether you're a newcomer or an experienced bettor, our team of seasoned veterans and betting experts has comprised a list that can help you find licensed sportsbooks that provide the most lucrative odds and have the greatest diversity of betting options, so feel free to check them out!
Events In US Politics
There are numerous political events that happen regularly across the US. Depending on the political position and the length of the term, each of these elections occurs at regular intervals. If you are curious to find out more about the most popular events you can bet on when it comes to US politics, here's what you can expect to find.
Presidential Election
The presidential election in the US is undoubtedly the most popular event by far. Not only is it popular in the US, but the election is closely followed by politicians and people across the world.
People were somewhat taken by surprise when Donald Trump won the election three years ago, and with his term coming to an end in 2020, the presidential election in the US is under the spotlight again.
Winning Party
Even if you don't want to be specific and bet on a person, you can still enjoy betting on US politics. Namely, you can bet on a party you think is going to win. The two biggest parties in the US are the Democrats and the Republicans, but you could also bet on an independent or any other party.
Different Betting Selections for US Politics
Depending on the sportsbook and on the market you're betting on, you will be presented with various betting options. Some of the most popular ones are margin or handicap betting. However, when it comes to betting on politics, the most common betting option is the outright bet type.
This type of bet allows you to pick a name or the party you think is going to win the election. Apart from betting on the presidential election or betting on the winning party, there are several other betting options you can place.
Betting on the Candidates
Just like you can bet on who's going to be the new president of the US, you can also bet on who's going to represent which party. As we've mentioned before, the Republican and Democrat parties are the two biggest ones. By betting on a candidate who's going to represent them, you may also gain some additional information about the candidate who is going to have better odds of winning the presidential election.
Specials
As is the case with any other betting market, there are always some unorthodox types of bets you can place; we call those specials. For example, you can bet on when Trump is going to announce that alien life forms exist or even that Melania Trump is going to run for President against her husband in 2020.
US Politics Betting Tips and Strategies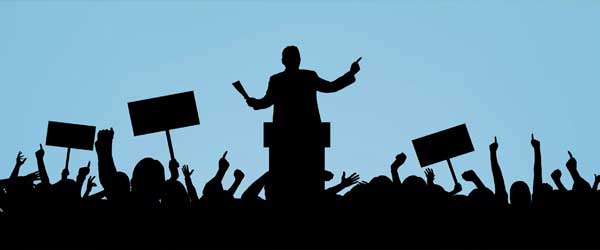 If you have never placed a bet before or are new to the world of betting on politics, we've prepared a few tips and tricks that might come in handy when you're placing your first bet.
Place Your Bets Timely
In betting, the time of placing a bet is of the essence. Depending on the market, for some bets, you should bet as early as possible to ensure that you grab the best odds possible. However, for other events where the odds don't fluctuate as much, you should bet at the last moment possible. That will give you enough time to learn about the candidates, which can help you place a winning bet.
Pay Close Attention to the Polls
Usually, before any government-related election takes place, various institutions poll a selected number of people. Keep in mind that this involves only a small portion of the population, around a thousand people, and that it is not an exact indicator of the results of the actual election. Nevertheless, polls may provide you with additional insight and give you an edge over sportsbooks and other bettors.
Legality of Betting On US Politics
Online betting is legal in the US on a federal level. However, one thing to note is that this depends on the state you are in. Also, check if the sportsbook you are betting in is licensed by a gaming authority. So far, there are several states that have licensed online gambling, such as Nevada and New Jersey.
To stay compliant with the law in your state, make sure to check if online gambling is legal in your jurisdiction.
Conclusion
As you can see, there's never a dull moment when you're betting on politics in the US. Regardless of your preference, make sure that you are placing a bet in one of the sportsbooks licensed by a reputable gaming authority.
Hopefully, the information we've included will help you easily find the best sportsbooks and the best odds, so that you can start betting on US politics right away. Good luck!
US Politics

FAQ Section
Are the odds on US politics any good?
Can I bet on other politics apart from US politics?
What is the best time to bet on US politics?