European Politics Betting – Sportbooks To Legally Bet on European Politics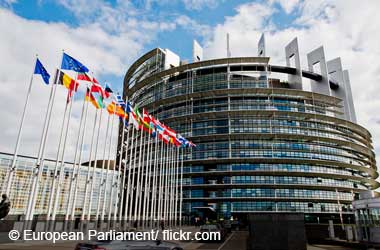 Betting sites are filled with different kinds of sports you can wager on. All the most popular sports like football, basketball and tennis are covered, while you can also find some less popular ones like table tennis, darts, field hockey, and others.
Nevertheless, online sportsbooks go beyond just offering sports betting. On some bookie websites, you will also run into some special markets, like reality TV programs, award shows and politics.
We already discussed politics betting in one of our previous articles, but here, we will focus on political races that take place only in Europe.
List of Sports Betting sites accepting players from the USA:
Politics betting is a little unorthodox, but there are more than a few sportsbook websites where you can find the best European politics markets. To save you the trouble of finding these websites on your own, we've created a list of the best online sportsbooks where you can enjoy European politics wagering. Scroll down to take a look.
Events In European Politics
Political elections happen almost every year in Europe. Whether it's the European Union parliament election, or presidential and prime minister election for each of the European countries, politics betting on this continent can be quite exciting.
People are usually most familiar with politics in their own countries. So, for example, Serbs wouldn't be that interested to bet on anything other than Serbian elections, Russians on Russian elections, and so on.
Here, we will list a couple of main political events in Europe that you can usually find on popular sportsbook sites.
Next Prime Minister (United Kingdom)
As most renowned sportsbooks come from the UK, it's only logical that one of the more frequently represented politics event is the election for the next prime minister of the United Kingdom. This is also commonly referred to as the General Election in the country.
The United Kingdom has a long history of general elections, but they have been added to sports bookmakers only in the last couple of decades. The next such event will occur on May 5, 2022.
European Parliament Elections (EU)
With 28 members, the European Parliament elections include over 400 million people who are eligible to vote, but there are even more people who are eligible to bet on them. EU elections are organized every five years, and the betting choices are vast.
Different Betting Selections for European Politics
European politics betting offers you several different betting types you can take. Here, we will go over some of the main ones.
Straight Up
This one is plain and simple. You are betting on which individual or party will win a certain election, or which side will win in a referendum. This bet can be highly profitable if the election is not predictable, and if two or more candidates have roughly the same chances of winning.
Handicap
If and when an election is predictable, meaning one side is a strong favorite to win, sportsbooks offer handicap betting, giving the less-favorable side a certain number of percentage points in advance. For example, you can bet whether one side will win by more or less than 10%.
Margin
Similar to handicap, margin betting allows you to predict by how many percentage points one side will win over the other.
European Politics Betting Tips and Strategies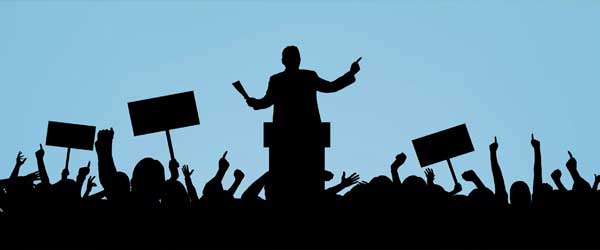 If you're interested in betting on politics in Europe, here are a few tips you should keep in mind before filling up that payslip.
Be in Tune with the Politics in Your Region
This is an obvious suggestion, but it's nevertheless important enough that we have to mention it. Following the political situation in your country and continent will give you the edge over bettors who make blind guesses.
Follow the Polls
Before each election, there will be preliminary polls conducted among a small sample of the population. Although these polls can differ from the real election by a lot, they can still give us some insight into what the real election can turn out to be.
Wait Until the Right Moment
You never know when some event might occur and turn the election around. Public debates that happen prior to the election or even some political scandals can sway things in the other direction, and if you're quick enough to take advantage of the old odds, you might win big.
Legality of Betting On European Politics
If you're old enough to vote, chances are that the same laws will apply for betting in your country. Betting on politics is legal just like betting on sports. Most European countries have loose betting laws, but you should check those in your country regardless.
Conclusion
If you're into politics and want to cash in on your knowledge, there's really no reason why you shouldn't bet on European elections and other political events. With over 40 countries and 28 EU member states, the elections on this continent are held often.
Again, you should take a look at our list of the top sportsbook sites for European politics above and take your pick. You will be guaranteed high odds and plenty of different betting types.
European Politics

FAQ Section
When are the next political elections in Europe?
Can I bet on European politics outside of Europe?
When is the best time to bet on European politics?
Are the odds on European politics any good?
Can I bet on other politics apart from the European ones?