Award Betting – Legal betting on Upcoming Award Ceremonies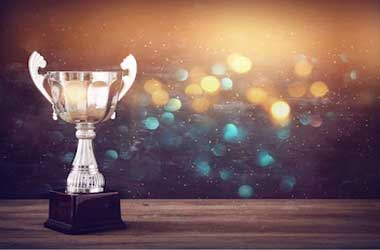 Betting on sports is exciting but can become a bit tedious every now and then, especially during that time of the year when your favourite sports events are not active.
If you like to place bets, then betting on awards will be a great alternative for you, especially when it comes to events such as the BBC Sports Personality of the Year award that is closely related to sports.
In fact, if you're considering placing bets on various events that focus on awards, you are probably going to have a lot of fun, as this activity is available in sportsbooks throughout the year. In other words, there are always some award ceremonies taking place, and you can get the most out of them by trying to guess the winner.
Unlike sports where nobody knows the outcome of a game until it is finished, a couple of people actually know who the award winners will be. These are usually members of a jury who vote on the winner, and they are normally required to sign a detailed NDA and promise not to tell anyone about their decision before the award is officially announced.
If the jury breaks the law and the word about an award winner spreads, sportsbooks can exclude that betting option from their respective offers and return the money to people who already placed bets on that event. In practice, that seldom happens, as the jury usually keeps every information about award winners secret.
List of Sports Betting sites accepting players from the USA:
Awards betting is as exciting as betting on any sport, especially if you enjoy watching ceremonies where people get awards for their accomplishments. These are quite popular in the US, with the Oscars ceremony being one of the most popular awards betting choices in the world. However, in this article, we are going to focus on some events that are yet to be explored in the US betting market. Read on!
Betting on awards can be an outstanding experience if you choose the right sportsbook. Not all betting platforms include this market, which means that you need to find the ones that actually include awards betting. Our team of experts made a list of the best sportsbooks on the web that include betting on awards and similar markets for people who want to test their luck and knowledge in this field.
Popular Award Ceremonies
There are many awards-related events that are popular in this world, but only a few are worth considering when it comes to placing bets. We are not going to focus on the Oscars, Golden Globes, and Emmys for now as you probably know how those work. Instead, we are going to explore other popular betting markets for people who like placing bets on awards.

BBC Sports Personality of the Year
The BBC Sports Personality of the Year Award is the most prestigious award that a sportsperson from the United Kingdom can receive. It is an annual award, meaning that a new person is selected by a special committee every year. This has been quite a big thing in the UK for more than 50 years, and it has been growing increasingly popular among US bettors.
The winner of the prize can be either a permanent resident of the UK or a temporary one competing in the UK during the course of a year. Although voting is public, the shortlist with sportspeople who are eligible for the award is usually predetermined.
Before 2012, the shortlist was created by 30 sports journalists who each made a list of sportspeople they thought were eligible for winning the award. However, an expert panel that suggested sportspeople who made the most achievements during the year was created in 2012. Once created, the shortlist is submitted to the public, so that people can vote either by using the telephone or choosing their favourite candidate online.
This award is considered a great honour, and only three people managed to win it twice (Henry Cooper, Nigel Mansell, Damon Hill). However, Andy Murray — one of the best tennis players in the world — managed to win the award three times. It is extremely exciting to bet on this as the winner is usually completely unknown until announced. If you are interested in betting on the BBC Sports Personality of the Year, make sure to check out our detailed guide about it.

Mercury Prize
The Mercury Music Prize is a reward awarded annually to the best album released in the UK or Ireland. It plays a vital role for every artist on the shortlist, as their album will usually sell much better than before. The award was established by the British Phonographic Industry back in 1992, and it has been successfully running for almost three decades.
In order to become eligible for this prize, the album must be released in the UK by either a British or Irish act. In other words, more than half of the members in the act must be either British or Irish. Each year, an independent panel is created, consisting of various music journalists, producers, presenters, musicians, festival organizers, and other notable people from the music industry from the two European islands. They all come up with a list of artists who they think deserve to be on the shortlist.
Naturally, every act that wins this prize receives a lot of attention. For example, the album called "The Seldom Seen Kid" by Elbow saw a 700% increase in sales after it managed to win the Mercury Prize back in 2008. PJ Harvey is the only artist who received the prize twice. On the other hand, Alex Turner was nominated five times and Thom Yorke six. Turner managed to win the prize only once, while Yorke never won his. Make sure to check out our thorough overview of Mercury Prize betting.

Nobel Prize
The Nobel Prize is perhaps the most essential type of award in the world at the moment, and it has been regarded as such since 1901. The prize is awarded to several people every year for their contributions to humanity in several fields. The ceremony usually takes place on December 10, and it is one of the most important events in the world of science.
At the moment, the eligible fields are economic sciences, medicine or physiology, physics, chemistry, literature and peace. The Nobel Prize is the highest possible accolade any scientist or writer can receive, meaning they did something extraordinary and made a significant positive impact on the world.
The prize was established in order to respect the testament of the legendary Swedish scientist Alfred Nobel, and the categories that were originally included were chemistry, literature, medicine, physics, literature and peace. Nobel's original idea was to award all people who had a great "discovery" in these fields that had "greatest benefits" for the entire world.
People winning the prize usually receive medals, diplomas, and award money (approximately $1 million). Each year, there is a ceremony in Sweden where all nominated people gather, hoping to receive the award. On our site, we dedicated a special guide to Nobel Prize betting.
Different Award Betting Selections
Sports have rules and many contenders, which allows for many possible betting options. However, awards are somewhat different. In fact, betting on awards is pretty simple and straightforward — all you have to do in order to place a bet successfully is choose one option and hope for your bet to come through. In other words, you only need to select one option from the list and wait for the ceremony officials to announce whether you chose the right nominee.
Sportsbooks usually include awards betting as a separate category or as a part of the Entertainment category since the majority of awards are from the entertainment industry. Therefore, all you have to do in order to place your bet is navigate to the awards event you want to bet on and make a selection.
The options presented in sportsbooks are taken directly from shortlists. For example, as soon as the BBC Sports Personality of the Year announces the shortlist, you will be able to see all the nominees from that list in sportsbooks, with odds attached to them.
Award Betting Tips and Strategies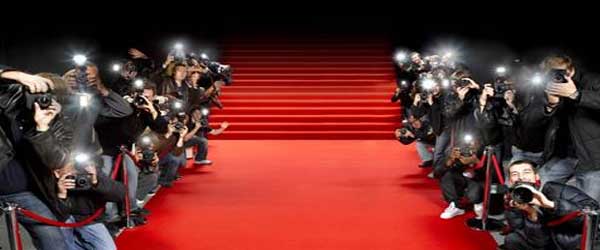 Betting on sports requires special tactics for creating the ultimate betting experience, which is not the case with betting on awards. However, there are a couple of things you should keep in mind when betting on awards.
Narrow Down Your Choice
Choose a field that is as close to you as possible, meaning that you know a lot about it. Betting on several types of awards at the same time might distract you and result in overall poor performance.
That is applicable when betting on the Nobel Prize winners since many people make a mistake and place bets in all categories. Instead, try focusing on, say, the Peace category and learn as much as possible about the potential candidates for the prize.
Research
Once you pick a single field, make sure to do extensive research on the subject in order to find the best possible bet.
For example, if you choose to bet on the BBC Sports Personality of the Year, make sure to check the background of all the people who are on the list and scrutinize their achievements from the previous year.
Since people have the final say in this awards ceremony, you need to pay attention to the overall popularity of the sportspeople on the list among the British. In fact, every awards event you bet on that involves people requires you to look into social media platforms, forums, and more, and try to determine who people are going to vote for.
Legality of Award Betting
Betting on awards is legal in all countries where sports betting is legal. Therefore, if you live in a country where you are free to place bets on sports, make sure to check some sportsbooks for awards bets.
Conclusion
To sum up, betting on awards may not be as popular as betting on sports, but it is a very interesting and exciting option you should definitely take into account, especially if you are into science or the entertainment industry.
Make sure to explore awards betting options in some of the popular online sportsbooks suggested in this article, and feel free to test your skills by placing a bet on some of the upcoming events that include awards.
Canadian Football League

FAQ Section
Why should I bet on awards?
What are the most popular events for awards betting?
How is betting on awards different from sports betting?
Which sportsbook offers the best odds for awards betting?