Australian Politics Betting – Sportbooks To Legally Bet on Aussie Politics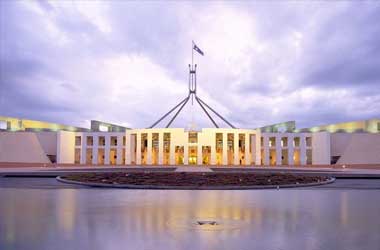 Online betting allows us to explore and wager on many different markets. While betting on sports is the prime focus for the majority of bettors, there are other, non-sports events that are gaining a lot of popularity as well.
Award shows, TV contests, and politics are the main betting markets that don't include athletes. For Australians, in particular, betting on politics seems to be one of the favourite "unorthodox" wagering activities.
In this article, we'll cover all you need to know about betting on Australian politics. We will talk about the most popular political events in the Land Down Under, type of bets you can take, and most importantly – online sportsbooks where you can take them. Here we go!
List of Sports Betting sites accepting players from the USA:
Many online sports betting sites offer Australian politics betting regardless of whether they are located in Australia or they operate from abroad. Nevertheless, only a handful of these sportsbooks are actually worth wagering on. We have carefully selected several top sports betting sites for Australian betting and presented them to you below. These sites are the best in terms of odds, events, and welcome bonuses, so make sure to check them out.
Events In Australian Politics
So how do political elections work in Australia and what are the most popular political events you can include on your betting slip? We decided to investigate and this is what we found.
Federal Election
The Australian Federal Election is held every three years in order to elect the members of the country's parliament. The seats in the House of Representatives (lower house) and the Senate (upper house) are up for election. The people of Australia vote to elect the political parties that the parliament will consist of for the next three-year period. Since voting in Australia is compulsory for all adults, the turnout is usually above 90%.
States and Territories Elections
Similar to the United States, Australia has its own separate administrative divisions called states and territories. There are six states, three internal territories, and seven external ones. However, only eight states and territories get to select their local governments and have their own electoral commissions – New South Wales, Queensland, Victoria, South Australia, Tasmania, Western Australia, Northern Territory, and the Australian Capital Territory.
Different Betting Selections for Australian Politics
While outright bets are most common, you can also take a peek at a few Australian politics specials that are quite interesting. The diversity of betting options, of course, depends on the sports betting website you choose to wager on. Stick to the list of the best sportsbooks for Australian politics that we posted above — that will help you find the biggest number of betting options for this market.
Next Prime Minister
Australia's prime minister is appointed by the country's Governor-General, so there are no elections where the prime minister is voted by the people. Nevertheless, many sportsbooks will allow you to predict who the next prime minister of Australia will be. The term length is indefinite, which means changes can happen almost any time. Predicting the next prime minister is an outright type of bet, which means you only get to select an individual you feel will hold the office next.
Party Bets and the Next Party Leader
During the next federal election in Australia, you may notice the names of some parties like the Liberal-National Coalition, Labor or Greens. Party bets allow you to predict which party will take the biggest number of seats after the election, while some sports betting sites even allow you the chance to bet on how many seats will a particular party win. Betting on the next party leader is also an option.
Specials
You can run into other Australian politics bets from time to time. For example, there might be a bet where you predict if the prime minister will resign this year, or on which date will the next election take place.
Australian Politics Betting Tips and Strategies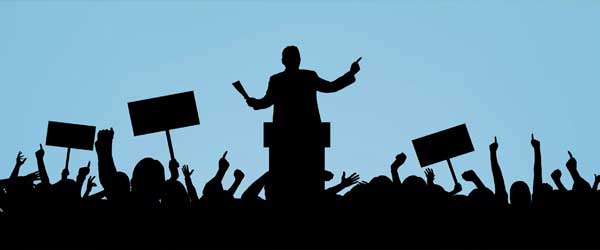 If you don't want to lose money the next time you decide to bet on Australian politics, you should take a look at some tips and tricks we've prepared for you.
Get to Know the Candidates
If you follow politics, which should be the case since you're considering placing a bet, your chances of making the right choice will be increased. Politics is almost like a popularity contest — the candidate who people like the most will win. So get to know the candidates, learn what they stand for, how they perform in the debates, and how all of that sits with the Australian population.
Follow the Polls
Prior to each election, there are polls conducted among the portion of the population. These polls are a solid indicator of how the real election will turn out. Always take in mind these preliminary results before placing bets.
Watch the News
Political scandals happen in almost every country, and they can affect certain candidates' or parties' chances significantly. People form their political opinions mostly by watching and reading the news. Watch some of the most popular TV stations in Australia and see how they present the candidates and parties in Australia.
Legality of Betting On Australian Politics
When it comes to sports betting websites, they treat politics just like any other market. So if sports betting is legal in your jurisdiction, there are no reasons why you shouldn't be able to bet on Australian politics. Just find the right betting site and choose your favourites.
Conclusion
Every vote counts, but you can say that every bet counts as well. We hope that this brief article about Australian politics betting will help you make the right choice the next time you decide to wager on this market. Remember, place bets only on recognized sportsbook sites — we've listed more than a few of those above. Good luck!
Australian Politics

FAQ Section
When is the next federal election in Australia?
Who is the current prime minister of Australia?
Is betting on Australian politics popular outside Australia?
Can I bet on Australian politics outside Australia?
What is the best time to bet on Australian politics?