Storing Bitcoins – How To Legally Keep Bitcoins Safe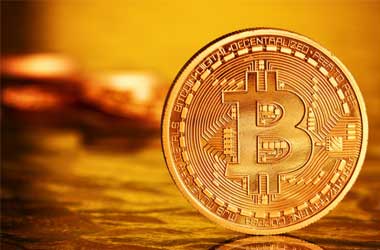 If you are new to Bitcoin, but thinking of using it, then you should first of all acquire a Bitcoin wallet.
There are many free wallet providers which can be found online. You can download it to your computer or mobile device.
That will enable you to safely and securely store your Bitcoin holdings.
You can use the wallet to receive Bitcoin which you may purchase or being owed. You will also be able to send Bitcoins out of your wallet to any other Bitcoin Wallet. That way you can pay for goods or services.
Take time to choose the wallet that offers maximum flexibility. There are wallets which offer a lot of additional features and security.
Cryptocurrency Exchanges

Where to Buy Bitcoin
Storing Bitcoin
It is very important that you always do store your Bitcoin safely and securely, and there are quite a lot of unique ways to do so. A company has even launched a cold storage system that is ideal for the visually impaired.
Take all suggestions from Bitcoin experts with a pinch of salt, as many experts have been proven to be wrong time and time again in regards to the prediction of Bitcoin's price.
Digital Wallet Features
While some digital wallets are very basic in their design, you will find that some of them come with a range of additional built in features. With that in mind, always be prepared to shop around for a suitable digital wallet which will offer more features and security.
Keep Your Digital Wallet Secure
If you lose your mobile device and if you have your digital wallet stored on that device, then you do run the risk of also losing your Bitcoins as someone else can access your digital wallet.
So at all times ensure that you take every single security precaution in regards to your mobile phone to negate the possibility of your digital wallet being hacked.
Opening Up Multiple Digital Wallets
There is of course nothing to stop you from opening several different digital wallets and that is something you could do if you are worried about the risk of keeping all of your Bitcoin holdings in one single digital wallet.
You will not be charged any fees for opening multiple digital wallets.
Conclusion
The most important aspect of using Bitcoin is to keep the holdings safely and securely. You should always take every precaution available to you and ensure that your Bitcoin holding is never compromised.
Using precautions in regards to the device where Bitcoins are stored is one major factor that you should never overlook. If you have a digital wallet stored on your mobile phone,  then you should always look after that device.
Do not be worried about using Bitcoin exchanges, as most of them have a fool proof security.
Frequently Asked

Questions
To get a clear idea about Bitcoin, I have answered some of the commonly asked questions related to the digital currency. I invite you to read the Q&A section below, before proceeding to other Bitcoin articles.
Does a digital wallet cost anything?
When it a good time to buy digital currencies?
Can I bet on sports using Bitcoin?
How many digital currencies should I use?
How long does it take to send or receive Bitcoin?
Further Reading
It is probably going to be very easy for you to sign up for a digital wallet, and as long as you keep the device (where the wallet is held) safe, then you should not experience any problems in accessing it, and you will be able to send or receive Bitcoin at any time.
To increase the knowledge of using Bitcoin, please consider spending some time in this website. I have compiled a lot of articles that cover a wide range of topics related to Bitcoin. I think you will be interested in articles "Where Can I Use Bitcoin" and "Risks Associated with Using Bitcoin"