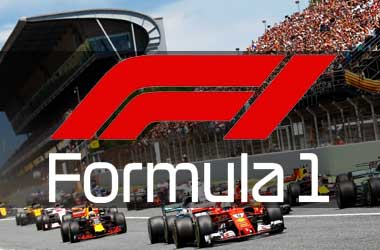 After a season like no other, Formula One returns to our screens with the opening race of the season slated to take place on Sunday, March 28, at Bahrain International Circuit, Sakhir. The 2021 season will feature 23 races, culminating with the Abu Dhabi Grand Prix on December 12, however, like many previous seasons, we can expect to crown the champion ahead of time.
The 2021 season will be the 72nd running of the Formula One World Championship and it promises to be one of the most exciting seasons to date, with numerous drivers changing teams, new rules, and the fans wondering who can dethrone the seven-time champions, Lewis Hamilton.
Before we can start thinking about what the next season has in store for us, we first need to take a step back and look at what has happened in the 2020 season.
Best Sports Betting Sites For F1 Drivers Championship 2021
BMPH
Summary of 2020 Formula 1 Season
The 2020 season unfortunately did not serve us with any surprises outside of COVID-19-related issues the organizers had to deal with. As we have predicted in our 2020 F1 Drivers Championship betting preview, Hamilton lapped the field yet again and equalled Michael Schumacher's record of seven F1 titles, which sets the Brit up to become the most successful F1 driver in history, if he can repeat his success this season.
There, however, were many memorable moments that have happened last season. From Hamilton proving he doesn't need all four wheels to win at Silverstone, to Max Verstappen stealing the Brit's spotlight with a 70th Anniversary GP win, Alexander Albon securing his first career podium in Tuscan GP and Pierre Gasly claiming his first checkered flag at Monza.
Here are three interesting facts about the 2020 F1 season:
Hamilton equalled Schumacher's seven Driver's Championship titles by winning the most races (11) for the seventh year in a row.
Max Verstappen has finished the last GP laps of any driver in the season
Sebastian Vettel finished the season in 13th place – the worst placement of his F1 career
Formula One 2021 rules changes
It may seem like there won't be any big changes rule-wise for the 2021 season, considering the last year's chassis are being carried over to this year. However, there are a few small, yet impactful differences that you should look out for in 2021.
New materials allowed: The technical regulations for the 2021 season have opened up a bit, to allow constructors to use new materials, including flax, hemp, linen, cotton and bamboo, which might not be a significant change, but it will be interesting to see how these "green" materials will be used.
Practice sessions reduced to 90 minutes: Free Practice 1 and 2 had traditionally lasted for 90 minutes apiece, with the final practice at 60 minutes. For the 2021 season, all three practice races will last for 60 minutes.
DAS banned: DAS or Mercedes' Dual-Axis Steering system has been banned from the 2021 season, which is good news for everyone – except for the Silver Arrows.
Minimum weight on power units and cars increased: the minimum weight for both the cars and their unfilled state has been increased to 752kg (from 746kg), while the power unit can now weight up to 150kg (from 145kg).
The (first ever) cost cap: Arguably the biggest change coming in 2021 is the introduction of F1's cost cap, which is set at $145 million. The cap covers every aspect of running a F1 team, although it excludes marketing costs, driver salaries and the salaries of the three-highest paid members of the team
Other notable rules changes include: cars' floor must now be solid with triangular cutaways at their rear, rear brake duct winglets are shortened to 80mm, shortening of diffuser fences, new scale for aerodynamic testing, stricter restrictions on copying the competition's car parts, and automatic tyre allocations.
Formula One 2021 Results
* Table Will Be Updated As The Season Happens
2021 Formula 1 Contenders
* Odds have been provided by Bet365 and are accurate as of 17/03/2021
Lewis Hamilton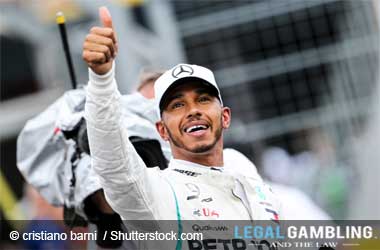 To no one's surprise, Lewis Hamilton enters the 2021 season as the main favorite to win his eighth Driver's Championship title especially after signing a new one year deal with Mercedes and while you won't be able to get any mouth-watering odds on the Brit, the 4/9 offered is still a good value.
There is arguably no other driver in the field that can come even close to competing with the defending champions, and while we are always ready to get proven wrong, Hamilton's performances across the last couple of years are enough to say with certainty that he is by far the best F1 driver of our time.
Odds to win: 4/9 (-225)
Max Verstappen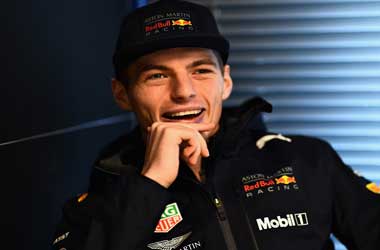 There are arguments to be made Max Verstappen is one of few drivers that can challenge Hamilton for the trophy, but even in the eyes of bookmakers, his chances are rather slim. Verstappen comes at odds of +300, which is well below Hamilton, but still a fair way up from Valtteri Bottas (+1200) at third.
The 22-year-old Dutch driver has the talent to become one of the best F1 drivers in history, and we can only guess how would he perform last season had Red Bull not have issues with their cars. While we can expect another great season from Verstappen in 2021, expecting him to defeat Hamilton seems a bit too optimistic.
Odds to win: 3/1 (+300)
Valtteri Bottas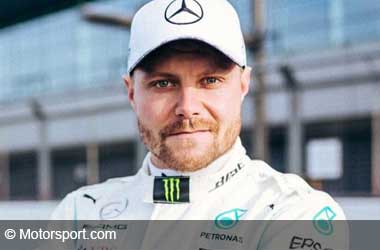 This could be a season when Valtteri Bottas finally finds his place in F1, by stopping to try and defeat Hamilton for the title and instead focuses to establish himself as a stable and reliable driver in what will likely be his last year at Mercedes. In other words, the 2021 season might be his last chance to prove he is a good signing for another team.
Priced at +1200 to win the Driver's Championship, Bottas' chances are relatively slim to none and it's hard to expect he will manage to impress. He is still the best driver in the field outside for Hamilton and Verstappen, but at the same time, he has a lot more to prove.
Bottas has the experience and the right car to be competitive and while beating Verstappen to a second-place finish won't be an easy task, the betting odds are high enough for us to take a shot with the Finn.
Odds to win: 12/1 (+1200)
Dark Horse: Sebastian Vettel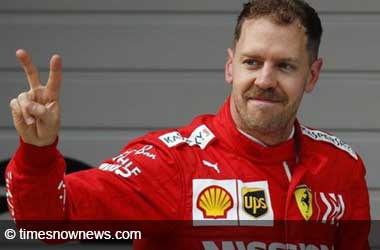 Sebastian Vettel is priced as ninth-favourite to win his fifth championship, which seems about fair given his struggles last season. That said, there might be some value in backing him to finish inside the top-five.
There is no denying Vettel has the experience to compete with the best and now has a good team around him, who should help him relive his golden days. Although a lot will have to go right for the German driver to finish inside the top five, it's not entirely unlikely he might achieve that feat.
Odds to win: 100/1 (+10000)
Our Prediction For The Season
Each season we try to find a reason why Lewis Hamilton might not win, just to have an excuse to find a bet with better odds, but it's time to come to terms that Hamilton is simply the best F1 driver in the history of the sport, and he is now only one step away from solidifying himself as such. The current odds on Hamilton to win the Driver's Championship are not particularly high, but even at -250, he is worth a bet.
Outside of that, a bet on Bottas to finish second is worth considering, and a few bucks on Sebastian Vettel to finish inside top-five to make the 2021 Formula One season a bit more exciting to watch.