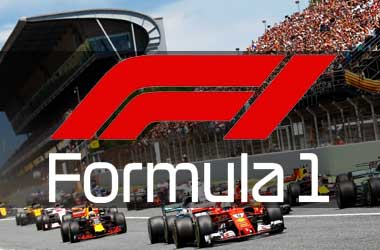 Considering how close the F1 Drivers World Championship is, it's rather poignant that both Max Verstappen and Lewis Hamilton are flying to France this weekend seeking to put right the mistakes of Baku. After a completely clean race between the two title rivals, they each suffered personal heartbreak, to ensure that neither stole a march in the championship.
However, at a track where Red Bull clearly had the upper hand, their efforts to help Max Verstappen establish a bigger championship lead were ultimately in vain. In that regard, it was a massive opportunity missed by the team.
Heading to Paul Ricard, a track with plenty of F1 history but not a whole lot of affection from the public, it's quite likely that the pendulum will swing back in Mercedes' favour this weekend, meaning Baku could represent a pivotal missed opportunity for Red Bull.
Best Bet On The Grand Prix de l'ACF 2021 With These Sportsbooks
Last Race: Azerbaijan Grand Prix
The previous race around the streets of Baku was one of the most dramatic, and incident-packed Grand Prix we've seen in some time. With Charles Leclerc on pole position, the first half of the race was dominated by Hamilton and Verstappen's attempts to overtake the Ferrari man, who simply didn't have the race pace. Both ultimately did, but the crucial turning point of the race came at the midway point when Verstappen got the better of Hamilton at the first pitstops to assume the lead.
From there, The Dutchman dominated, leading the entirety of the race until an ill-timed tyre blowout saw him crash out with just three races to go. The scary incident brought out the red flags, and at the standing restart, Hamilton made a hugely uncharacteristic error. The seven-time world champion locked up his brakes at the very first corner, going straight on into the escape road. This error, which came about due to Hamilton pressing a button by accident, handed Verstappen's teammate, Sergio Perez, the lead of the race. The Mexican duly took his first victory for Red Bull, with Sebastian Vettel in second for Aston Martin, and Alpha Tauri's Pierre Gasly in third.
French GP 2021 Race Analysis
Unlike the two street circuit venues of Monaco and Azerbaijan, Paul Ricard is a track that was designed with testing in mind. While the layout itself isn't bad from a driving perspective, the circuit doesn't tend to offer fans jaw-dropping excitement in the same way that a street layout might. With huge swathes of garishly painted run-off, as well as a confusing multitude of visible layouts, Paul Ricard is unique in its lack of aesthetic appeal.
The layout also doesn't reward close racing, with the aero loss from following another car reportedly one of the worst on the calendar. However, the long straights do offer a good chance for slipstreaming over the course of the 53 laps, while the FIA have confirmed two DRS zones for this weekend. With 71 per cent of Paul Ricard being taken at full throttle, this is most certainly a fast circuit. In theory, the combination of long straights and high-speed corners should favour Mercedes once again, given their strength at both Portimao and Catalunya.
Red Bull's ace card
The chief weakness that Red Bull had compared to Mercedes in Portugal and Spain was in terms of straight-line speed. However, their disadvantage could be wiped out this weekend, as Honda are bringing updated engines to France that will be fitted on both Red Bull and Alpha Tauri cars.
This update is set to address the vibration issues that have prevented the Honda-powered teams from using their full power. Mercedes unveiled their new engines last time out in Baku, but if Honda can close the gap in this regard, Red Bull will be in a commanding position heading into the midportion of the 2021 season.
Sky Sports F1
Drivers To Watch Out For
It's a question that is being asked up and down the F1 paddock: will Mercedes continue to struggle back on a conventional configuration, or were their woeful performances in Monaco and Baku simply freak results? The simple answer is that we don't yet know. All we do know is that at Portimao and Catalunya this season – similar circuits to Paul Ricard – Mercedes had the superior race pace.
The Hamilton was distanced by the leaders in Monte-Carlo, while he also made a handful of very uncharacteristic mistakes at the Azerbaijan Grand Prix, leading many to speculate that the car was a handful to drive on both occasions.
We should learn an awful lot more about Mercedes this weekend at Paul Ricard, as its layout should perfectly suit their car.
* Odds have been provided by Bet365 and are accurate as of 17/06/2021
Max Verstappen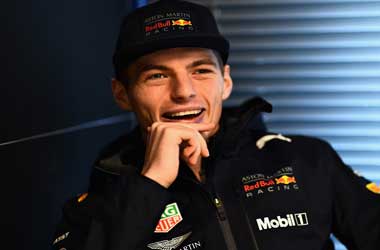 The man to beat heading into the French Grand Prix will surely be Max Verstappen.
The Dutchman drove a superb race in Baku before his untimely tyre blowout, while his main championship rival Hamilton faltered.
Verstappen comes in at 6/4, mainly on account of the perceived advantages that the Mercedes will have at Paul Ricard.
Odds to win: 2.50
Odds to finish in top 3: 1.28 (2/7)
Lewis Hamilton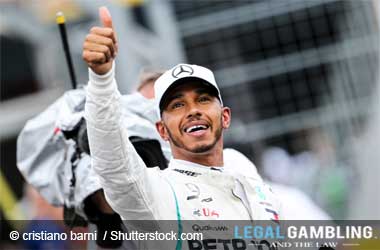 Hamilton is the marginal favourite with the bookies, as he is currently 11/10 to win the race.
Don't discount the British driver, however, as this is a very strong track for Hamilton, who won the last two Grand Prix events here in 2018 and 2019.
Odds to win: 2.10
Odds to finish in top 3: 1.28 (2/7)
Sergio Perez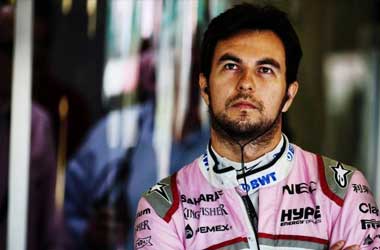 Sergio Perez will also be hoping to make the most of his competitive Red Bull package, though at 10/1, the bookmakers aren't expecting the Mexican to repeat his Baku heroics.
Odds to win: 11.00
Odds to finish in top 3: 2.37 (11/8)
Valtteri Bottas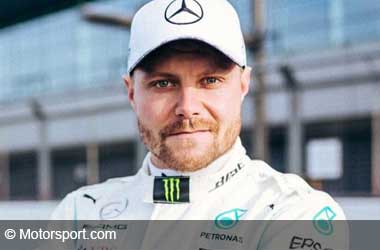 Valtteri Bottas is currently 8/1 to win to French Grand Prix, and will surely head into the weekend under a huge amount of pressure.
With rumours circulating that Mercedes might be about to replace him with George Russell, perhaps the looming threat of a driver swap could get the very best out of the Finn this weekend.
Odds to win: 9.00
Odds to finish in top 3: 1.61 (8/13)
Dark Horse: Charles Leclerc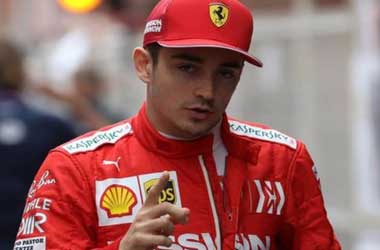 While Ferrari aren't expected to be as quick at Paul Ricard as they were on the two street circuit layouts, they shouldn't be ruled out altogether. The Italian team have made great strides forward of late and they could even sneak another pole position if 31/1 Charles Leclerc can deliver.
McLaren look well-placed for a good haul of points this weekend, with the track's high-speed corners possibly giving them an edge over Ferrari – whose car prefers the slower, twister layouts.
Odds to win: 34.00
Odds to finish in top 3: 4.33 (10/3)
Our Prediction
While the French Grand Prix may not deliver the most enthralling racing action, do expect a fascinating tactical battle to ensue between Red Bull and Mercedes as the weekend goes on. Mercedes are in desperate need of response after two abysmal weekends, while Red Bull will be feeling quietly confident in their raw pace – particularly with a new and improved engine onboard.
The 2021 season is shaping up to be an all-time classic, as the battle for both World Championship titles continues to be fiercely contested. If Baku proved anything, it was that you cannot take your eyes off the action for a single second this year.