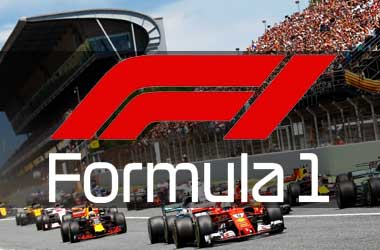 The 2021 season of the Formula One World Championship kicks off on Sunday, March 28 with Bahrain Grand Prix at the Bahrain International Circuit.
It will mark the 17th time that Bahrain will host an F1 race and only the third time in history the race will serve as a season opener – after 2006 and 2010.
The expectations for the first race of the season are extremely high and while most of the spotlight will be on Lewis Hamilton, who is chasing his eighth F1 title.
The opening races serve as an excellent opportunity for outsiders to prove they're not here only to watch Hamilton win yet another title, but put up a fight and make his run to the record-breaking eighth title as difficult as possible.
Best Sports Betting Site For Bahrain GP 2021
2021 Formula One Season Driver Changes
There were many driver changes ahead of the 2021 season that will shake up the balance of power between the teams with constructors looking to end Mercedes' dominance. The 2021 season will also see a debut of three drivers: including Nikita Mazepin, Yuki Tsunoda, who will become the first Japanese F1 driver since Kamui Kobayashi and Mick Schumacher – the son of seven-time World Champions Michael Schumacher – who will make his first F1 appearance at Haas-Ferrari.
Alfa Romeo: No changes
Alpha Tauri: (+) Yuki Tsunoda
Alpine: (+) Fernando Alonso
Aston Martin: (+) Sebastian Vettel, add Daniil Kvyat as a reserve
Haas: (+) Mick Schumacher, (+) Nikita Mazepin, (-) Kevin Magnussen, (-) Romain Grosjean
Ferrari: (+) Carlos Sainz, (-) Sebastian Vettel
McLaren: (+) Daniel Ricciardo, (-) Carols Sainz
Mercedes: No changes
Red Bull: (+) Sergio Perez, Alex Albon becomes a reserve
Williams: No changes
Bahrain 2020: What Happened?
Last year, the race was originally due to take place on Match 22, as the second round of the championship, but got postponed to November 29 due to the COVID-19 pandemic, which forced the organizers to reshape the 2020 F1 schedule.
As a replacement race for the Bahrain Grand Prix's an online virtual Grand Prix race was organized, featuring drivers, esports athletes, and several celebrities who competed on the virtual Bahrain International Circuit. The popularity of the esports race exceeded everyone's expectations with over 200,000 viewers tuning in to watch Formula Two driver Guanyu Zhou claim the checkered flag, with Stoffel Vandoorne finishing in second and Philipp Eng in third.
Due to the 2020 F1 schedule changes, the Bahrain International Circuit ended up hosting two back-to-back races, with the second (2020 Sakhir Grand Prix) contested on the track's outer circuit. It marked the first F1 race on this track configuration and the first running of the Sakhir Grand Prix. The first race which was the Bahrain Grand Prix was won by Hamilton with Max Verstappen in second and Alexander Albon in third.
The second race known as Sakhir Grand Prix was won by Sergio Pérez, who has won the first race of his career after 190 tries ahead of Estaban Ocon in second and Lance Stroll in third. With that win, Pérez now holds the unenviable record for the most races before the first win, 60 tries ahead of Mark Webber and 67 tries ahead of Rubens Barrichello.
Drivers To Watch Out For
* Odds have been provided by Bwin and are accurate as of 23/03/2021
Max Verstappen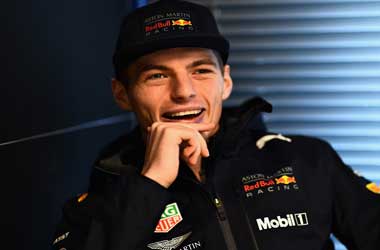 Rarely do we see any other driver than Lewis Hamilton priced as the favorite to win an F1 race, but there is a good reason why Max Verstappen is billed as the man to beat for the opening race of the 2021 F1 season.
During the pre-season testing, Mercedes were struggling with their revamped handling, whereas Red Bull looked very solid, particularly Verstappen who has posted the fastest time of the week.
It is too early to say, but I have positive feelings in the car
said Verstappen ahead of this race, and he has good reasons to be optimistic. Although Hamilton is an experienced driver who has overcome many obstacles throughout his career, he now has alarmingly little time to address the issues.
Odds to win: 6/4
Lewis Hamilton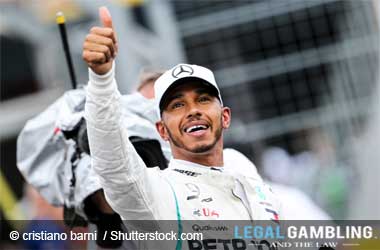 Lewis Hamilton won this race four times in his career and both of last races.
However, even his remarkable record at the Bahrain International Circuit doesn't take away from the fact that he hasn't done well in practice.
That is not to say Hamilton who recently signed a new Mercedes contract will perform poorly and finish outside of the top three, however, he can't be too keen on the fact that Verstappen has outperformed on the track him only a week before the race.
It appears that we're not quick enough at the moment, Red Bull will be a different machine, a different animal this year.
Odds to win: 7/4
Valtteri Bottas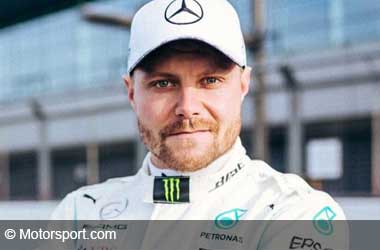 Valtteri Bottas has won the opening race of the season twice in the last two years and has also done well enough at Bahrain track for us to be optimistic about the Finn.
Ignoring his rather underwhelming eighth-place finish in 2020, Bottas has three back-to-back podiums here from 2017-2019 which includes a third- and two second-place finishes.
Since he has yet to win at Bahrain, betting on Bottas to do so this weekend might not seem like the best idea, but at 5/1 a smaller bet on the Finn to continue his trend of winning the opening races is something to consider.
Even though Bottas has yet to win a championship, he is still one of the best drivers in the scene, and we shouldn't simply ignore he has finished second in the Driver's Championship in the last two seasons, which tells a lot about his quality as a driver.
Odds to win: 5/1
Dark Horse: Lando Norris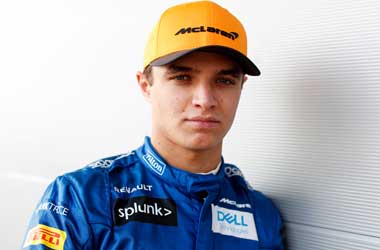 McLaren ended last season as the third constructor, which was quite a remarkable feat for a team whose cars were by no means the third-fastest. Although McLaren were still far behind Mercedes and Red Bull, it's hard not to be optimistic about what this team can achieve this season.
Having replaced their engines from Renault to Mercedes and adding Daniel Ricciardo to the team can be viewed as an upgrade, however, all the eyes will be on Lando Norris as the more experienced and better driver of the two.
Norris has yet to win a single F1 race in two years, however, he has done well enough at Bahrain (fourth) last season. In 2020, he has claimed six top-five finishes, which includes a bronze medal in the opening race in Austria, and has not finished lower than sixth in Bahrain in two starts.
Beating the likes of Hamilton, Verstappen, and Bottas won't be an easy task for the Brit, but he has proven his worth and should be more than capable of launching an attack on the podium.
Odds to win: 33/1
Our Prediction
Rarely do we get a chance to bet against Hamilton and feel good about it, but this race seems like an exception. Due to Hamilton's reported struggles with the new handling of Mercedes cars and the fact that Red Bull have been outperforming everyone in practice, it makes sense for us to take the side of Verstappen.
At odds of 7/4 or higher, we would take Hamiton, no questions asked, since he is still the seven-time world champion, but at the current odds, Verstappen is the way to go. A smaller bet on Bottas to win in Bahrain is also worth taking at 5/1 or over, whereas the real dreamers might also want to take Norris to finish inside the top-three.