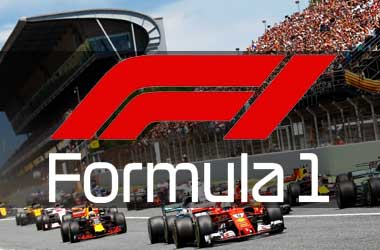 After a year away, F1 returns to the streets of Monte Carlo in one of the most anticipated sporting events of 2021. While the race won't be attended by as many fans as normal, on account of the global pandemic, it always special to see the fastest cars in the world take on this iconic street circuit.
The last time F1 visited the Principality, it was Lewis Hamilton who took an emotional victory on course to also winning the 2019 drivers world championship.
On a weekend in which both he and his Mercedes team were mourning the death of the legendary Niki Lauda, the Brit expertly held off a charging Max Verstappen to seal a cathartic win.
This time around, we could be set for yet another titanic battle between two of motorsport's biggest names, with Hamilton currently heading Verstappen in the driver's standings by 14 points. The pair have made their best ever starts to a Formula 1 season in 2021, leading fans and pundits alike to speculate that we could be in for an almighty championship battle.
Best Sports Betting Site For Monaco GP 2021
Last Race: Spanish Grand Prix
Traditionally, the Spanish Grand Prix at the Catalunya circuit is blighted by an obvious dearth of overtaking action and general on-track drama. This year, however, we saw the two main title contenders going head-to-head for the race win in Barcelona. After Red Bull's Verstappen raced into an early lead, Mercedes man Hamilton would go on to spend the first half of the race in hot pursuit of his rival.
The two teams opted to implement very different strategies for their respective lead drivers, with Verstappen going long on his medium compound tyres – initially attempting a one-stop. Hamilton, by contrast, went for the two-stop strategy, changing his tyres for the second time around two-thirds of the way through the Grand Prix. This gave Verstappen a significant advantage out in front, but the seven-time world champion would be closing in at a rate of knots on much fresher tyres.
It wasn't long before Hamilton reeled him in, overtaking the Dutchman with a handful of laps remaining. It was the fourth race out of four in which the pair would engage in wheel-to-wheel racing, in what is hopefully a sign of things to come for the remainder of the season.
Elsewhere, Valtteri Bottas endured a tricky afternoon to finish third, as indeed did new Red Bull driver Sergio Perez – with the Mexican standout finishing back in fifth. He was ultimately beaten to the chequered flag by Charles Leclerc, who was seriously impressive in a Ferrari car that had no right to be in front of a Red Bull.
Unbeaten F1
Drivers To Watch Out For
As has been mentioned previously, the 2021 season has delivered in terms of providing fans with a captivating title battle. Both constructor and driver crowns are there for taking, as Red Bull and Max Verstappen look set to provide Mercedes with their sternest test yet in the turbo-hybrid era.
With that in mind, the Monaco Grand Prix will provide both teams with yet another test, as strategy and qualifying are both crucial when it comes to racing around this special street configuration. Further down the grid, there have also been plenty of close and competitive battles between teams and drivers with differing ambitions and goals this season. McLaren and Ferrari – perennial rivals throughout the history of F1 – look set to tussle it out for third in the constructor standings.
With Monaco more than capable of springing a surprise every once in a while, watch out for the likes of Charles Leclerc and Lando Norris, who will both fancy their chances of getting onto the podium at this notoriously attritional Grand Prix. A top-three finish isn't quite on the cards for the likes of Alpine and Aston Martin, but the midfield runners could be set for a decent haul of points this weekend if they keep their powder dry. Thus far, they (alongside Red Bull sister team Alpha Tauri) have primarily been in the hunt for the lower point totals in an increasingly tight contest.
At the back, we've also seen Haas improve in recent races, with rookie Mick Schumacher even overtaking Williams man Nicholas Latifi at the Portuguese Grand Prix in Portimao. For Williams, the Monaco Grand Prix could provide the team with an opportunity to secure their first points of the season, as George 'Mr Saturday' Russell has already qualified as high as P11 in 2021.
* Odds have been provided by Bet365 and are accurate as of 20/05/2021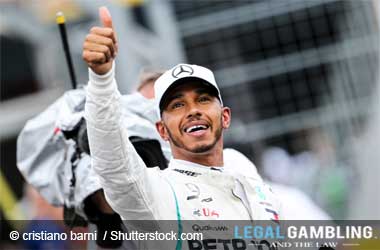 Lewis Hamilton
Lewis Hamilton will enter this weekend's race as the narrow favourite to take his fourth Monaco Grand Prix victory – and his 99th career win overall.
Odds to win: 5/4
Odds to finish in top 3: 1/3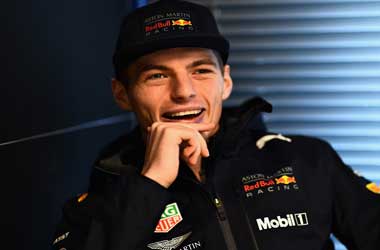 Max Verstappen
Max Verstappen is slightly further back despite having already won a race this season at Imola, where he demonstrated an ability to go toe-to-toe with Hamilton when pushed.
Odds to win: 1/1
Odds to finish in top 3: 2/7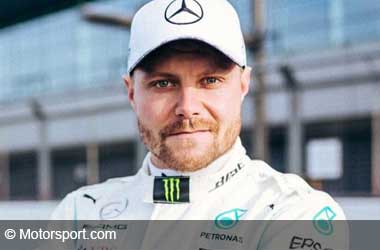 Valtteri Bottas
Further back, don't discount Bottas, whilst currently play second fiddle to the main driver championship contenders, Bottas has previously looked good at Monaco.
Bottas has persistently pushed Hamilton at the circuit, even when the Mercedes hasn't been especially competitive.
Odds to win: 10/1
Odds to finish in top 3: 4/6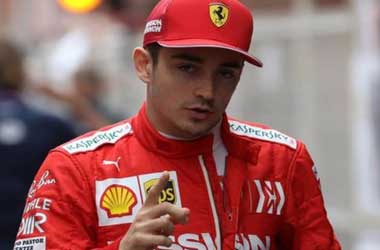 Dark Horse: Charles Leclerc
Aside from the main four contenders, we are looking to the likes of Ferrari and McLaren in terms of challenging for top honours. Hometown hero Charles Leclerc could cause one or two issues if given the opportunity.
Leclerc would have to work minor miracles in order to win the race, but at Monaco, which doesn't always reward the fastest car on conventional tracks, anything is possible.
Odds to win: 25/1
Odds to finish in top 3: 9/4
Our Prediction
The 2021 Monaco Grand Prix is already shaping up to be one of the most fascinating editions of the race that we've seen for a very long time. If Red Bull can take the fight to Mercedes this year, as they have done from the outset, expect an epic contest for Pole Position on Saturday afternoon.
Monaco will never be jam-packed with overtaking action, but in terms of producing a unique spectacle, it is simply unmatched. I for one cannot wait to see F1 cars return to such an iconic location. The two-year wait is almost over.