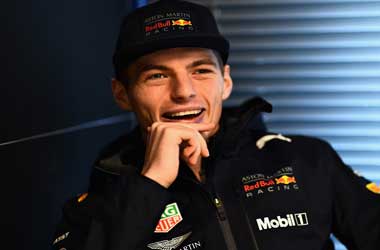 Max Verstappen who races for Red Bull is facing heat over the emotional outburst he had during a practice session at the Portugal Grand Prix. The heated outburst took place after Verstappen collided with Canadian driver Lance Stroll who races for Ferrari.
Verstappen used a lot of profanity but the statement that got him in trouble was ""I have damage. What a mongol. I swear."
The term Mongol has been used in the past as a slur to refer to someone with Down's Syndrome or someone who behaves like an idiot. This has prompted the Mongolian government to contact Red Bull, citing "racial derogatory remarks".
Verstappen's comments grabbed the attention of Lundeg Purevsuren, who represents Mongolia in the United Nations. The UN ambassador wasted no time in sending a letter to the International Automobile Federation (FIA) demanding for Verstappen to apologize for the remarks he made.
Purevsuren pointed out in his letter that while F1 had 'We Race as One' to fight against racism, the fact that Verstappen was so racially abusive showed that the ground reality in F1 was very different from its stance again racism.
He called on FIA take strong action against Verstappen for targeting ethical groups and using racial slurs to hurt Mongolians.
Current F1 champ Lewis Hamilton has been campaigning hard all season for F1 to do more to fight racial abuse in sport and in the world. Hamilton had earlier expressed frustration saying that his F1 colleagues were not keen on supporting him and his push to stamp out racism.
Verstappen Issues Apology
Verstappen issued an apology saying that he never intended to hurt anyone or offend anyone. He said he made those remarks in the heat of the moment and it was only directed at Lance Stroll and not anyone else. He played down the remarks stating that F1 drivers can be a heated bunch but they usually cool down quick and move on.
He said his remarks were being blown out of proportion but admitted that it was a lesson he had to learn the hard way. Red Bull also issued a statement claiming that they have spoken to Verstappen privately. They backed him and claimed that his remarks were made in the heat of the moment and no offense was intentionally meant.
FIA has not yet commented on what action it will take against Max Verstappen.