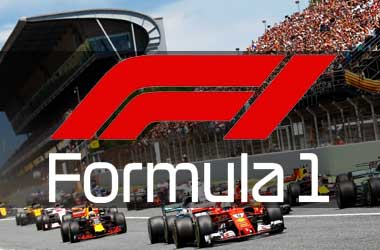 Only six more races remain in the shortened 2020 Formula One World Championship season, as F1 travels to Portugal for the 12th event of the season. The weekend race will take place at the Algarve International Circuit in Portimão, Algarve, Portugal, marking the first Portuguese Grand Prix since 1996, and the first time in history that F1 drivers will go down the 4.692 km (2.915 mi) circuit.
The race has been previously held on three different tracks, including Boavista, Monsanto, and Estoril, in the 1950s and 1980s-1990s. The Algarve International Circuit (also known as the Portimao) was built in 2008 and has since not hosted a single F1 World Championship event. However, it was used as the testing ground ahead of the 2008-09 F1 season.
The 1996 Portuguese Grand Prix belonged to Jacques Villeneuve, who finished ahead of his teammate Damon Hill and the legendary Schumacher. Villeneuve's victory in Portugal ensured that the Drivers' Championship battle between the Canadian driver and Hill came down to the final race in Japan, which saw Hill secure his first and last World Championship title.
Villeneuve then went on to win the controversial 1997 Formula One World Championship season, but has since (2006) retired from F1 and transitioned to NASCAR Whelen Euro Series.
Best Sports Betting Site For Portuguese GP 2020
Unbeaten F1
Last Race: Eifel Grand Prix
Two weeks ago, we saw Lewis Hamilton extend his lead atop the driver standings with his 91st Grand Prix victory at the Nürburgring, Germany, which tied him with Michael Schumacher on the all-time leaderboard. The Brit is now 87 points clear of his teammate Valtteri Bottas and 125 points ahead of third-placed Max Verstappen, who locked in the fastest lap (1:28.139) of the race.
The German race also saw five drivers retire, including Lando Norris (power unit), Alexander Albon (radiator), Estaban Ocon (hydraulics), Valtteri Bottas (power unit) and George Russel, who collided with Kimi Räikkönen.
With another commanding win under his belt, Hamilton has once more earned the right to be considered as the man to beat in Portugal, where he will look to secure his eighth win of the season. Whether Hamilton can extend his momentum is anyone's guess, but we can be sure that if no other driver steps up, the Brit will not hesitate to claim his first victory in Portugal.
Drivers To Watch Out For
* Odds have been provided by Bet365 and are accurate as of 21/10/2020
Lewis Hamilton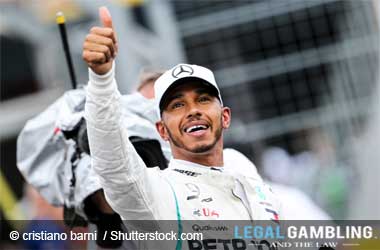 The defending F1 champion is once more the odds-on favorite to win the upcoming race. He has already won seven out of 11 races in what is arguably his most dominant season to date.
Hamilton will travel to Portugal after tying Schumacher's record of 91 race wins and is hoping to break what was once regarded as the "unbreakable record" in Formula One.
The only thing working against Hamilton for this race is that he does not have as much experience driving on the track since he has never before competed at the Algarve International Circuit. Having said that, all other drivers are in the same boat, meaning that success will likely fall into the hands of drivers with raw talent – which is something Hamilton has an abundance of.
Odds to win: 1.40
Valtteri Bottas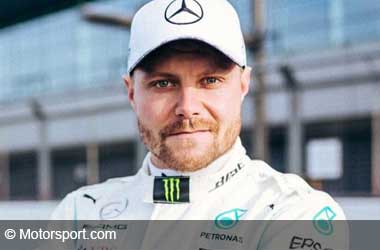 Besides Max Verstappen, Valtteri Bottas is the only threat to Hamilton this season, and even he is struggling to catch up with his teammate. The Finn has won two races this season and also holds six podium finishes, which sits him firmly in second place on the driver standings.
Even though it seems highly unlikely Bottas can stop Hamilton from winning his seventh title, the 31-year-old driver is currently enjoying one of the best periods of his career.
He has finished second in 2019 with four race victories and is well on his way to add another silver medal this season.
One thing working in favor of Bottas for this race is his experience of racing at Portimao, where he competed during his junior years. It remains to be seen whether that will help him claim his third win of the season, but we can be sure Bottas will look to step up after he had to drop out of the Eifel Grand Prix due to the engine problems.
Odds to win: 4.50
Max Verstappen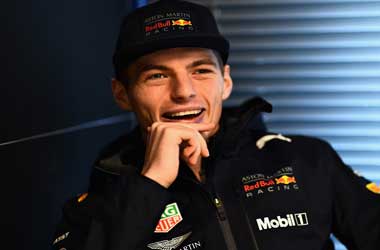 Max Verstappen is coming off a phenomenal performance in Germany, where he managed the fastest lap of the race, but still had to settle for second place.
Earlier this season, the 23-year-old Dutch driver won the 70th Anniversary Grand Prix and has finished on the podium in all of the races he has completed.
After locking in two back-to-back runner-up finishes, Verstappen will be eager to take one more step and get the W. Even though defeating Hamilton won't be an easy task, Verstappen has proven time and time again he can go toe-to-toe with the Brit.
Odds to win: 5.50
Dark Horse: Charles Leclerc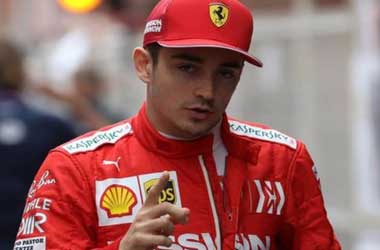 It's more than fair to say that Ferrari and Charles Leclerc are having a disastrous season. Leclerc has yet to finish inside the top three since the Great Britain Grand Prix (third). However, he has been showing steady improvement across the last three races.
The Monegasque driver has locked in an eighth-place finish in Tuscany, sixth in Russia and seventh in Germany, where he was less than a second (0.861) too slow for a top-six finish.
Leclerc is averaging a 6.87 finish this season and a 7.0 in the last three, which does not look too good on paper, but he is definitely capable of securing his fifth top-six finish this weekend.
Odds to win: 126.00
Our Prediction
Hamilton is all but guaranteed to win every race where he doesn't lose, which might seem like an obvious statement, but that's where we are at in the 2020 season. In other words, with the form he is showing, Hamilton is poised to win each race he doesn't crash in or earn himself a penalty.
Betting on Hamilton to win an F1 race is at this point too risky since the betting odds are getting very low – and rightfully so. Having said that, there are still some betting opportunities worth exploring.
BetOnline has Hamilton priced at 1.50 (+110) to secure the fastest qualifying lap, which is something to consider. Even though Bottas won the pole last time out, Hamilton was the one to secure the fastest lap in all of the previous five races.
Another bet we would recommend is the aforementioned Leclerc to finish inside the top six. Although his average finish sits below the mark, the Monegasque driver has shown enough improvement for us to consider this bet, especially considering many bookmakers are offering odds of around 3.00.