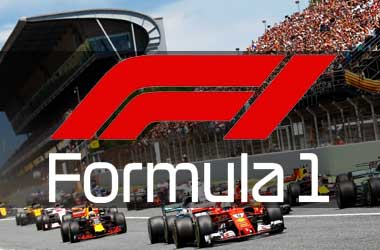 We head to Silverstone this weekend for the British Grand Prix, a home race for Lewis Hamilton and a big chance for him to try and drag himself back into the Drivers Championship race.
Max Verstappen holds a 32-point lead at the top of the standings, and these two are the only drivers involved, so that is who Hamilton needs to chase down, while Verstappen knows he only has Hamilton to beat.
23-year-old Verstappen comes here red hot, winning the past three races, and knows that a win here would represent a big psychological win over Hamilton, beating him on his own circuit.
Silverstone holds great history, and we could be about to see more. Will this be the start of a Hamilton title fightback or another nail in the coffin by Verstappen?
Best Sports Betting Site For British GP 2021
Last Race: Austrian Grand Prix
Two weeks ago in Austria, we saw Max Verstappen win his third Grand Prix on the bounce.
To further enhance his title claims, Lewis Hamilton could only manage 4th position, meaning Verstappen gained 14 points over his rival, to extend his lead at the top of the Drivers Championship.
British GP 2021 Race Analysis
Lewis Hamilton will be coming out to defend his local track and get back to winning ways. He's not won since the beginning of May, which will be a worry to his fans. Of the first four races on the calendar, he won three of them, but since then he is now five without a win.
Whatever Red Bull have done with their car over the past few weeks, they will be hoping to continue that here. Max Verstappen has been flying, the car is working perfectly and if that happens again, given the problems that Mercedes have had getting Hamilton to win, they will fancy their chances of a win again.
The F1 Word
Drivers To Watch Out For
When anyone talks about this race, of course, the big two will be mentioned. These are likely to have a big battle out front, and the points they take from the race on Sunday will have huge implications on the Drivers Championship.
However, these are not the only two competitors taking part, here is a look at the latest odds for the big two, as well as a couple of other drivers to keep an eye on.
* Odds have been provided by William Hill and are accurate as of 15/07/2021
Max Verstappen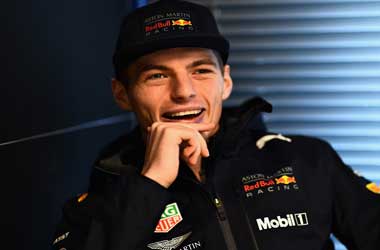 The favourite for the race, and it is no surprise to see why. He's been brilliant in the past few weeks, picking off the lead that Hamilton had built up in the Drivers Championship and then moving ahead himself.
For Verstappen, the job is very simple, keep doing exactly what he has been doing for the past month. Do that, and he could well move further clear in the standings, as he looks to win the title off Hamilton.
Odds to win: -138
Lewis Hamilton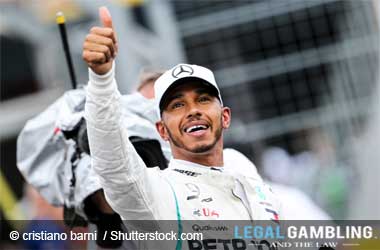 The British driver who signed a new contract in February knows that another couple of bad performances this month could well knock him out of the title race altogether. He will not want one of those to come here, he loves performing at Silverstone and needs to find something to spur him onto victory.
Things are clearly not right though, Hamilton has not won for five races, and although it is only a matter of time before the team gets him on the right track, he doesn't have time on his hands.
The crowd would love to see a big Hamilton display, and it would certainly pull him back into title contention.
Odds to win: +175
Valtteri Bottas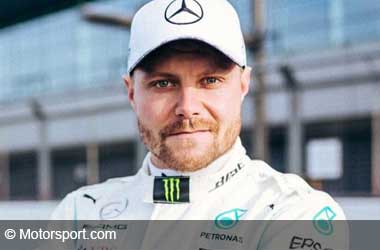 We have seen good consistency from Valtteri Bottas this season, finishing on the podium in five of the nine races that have taken place so far.
He's a teammate of Hamilton, and of course, if it's needed, preference will always be given to the British driver, but Bottas has been able to show a level of consistency that his teammate hasn't.
If you are looking for someone at bigger odds to get involved, then Bottas would certainly be right up there behind the big two.
Odds to win: +1400
Sergio Perez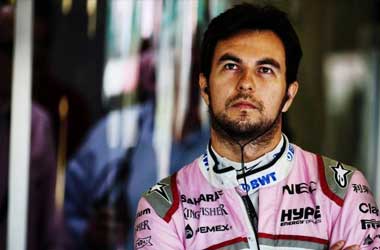 Perez has not been a mainstay in terms of finishing on the podium as Bottas has, but he is in third place in the standings, as he generally manages to pick up some kind of points.
Those were boosted when Perez landed the Baku GP last month, and he remains the only other Grand Prix winner this season away from the big two.
He is a teammate of Max Verstappen at Red Bull, and given how well their team is going at the moment with their cars, you certainly wouldn't rule out Sergio Perez picking up more points, and potentially getting on the podium.
Odds to win: +1400
Dark Horse: Lando Norris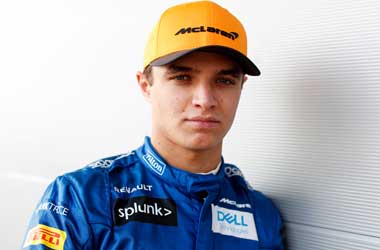 The season so far is going very well for Lando Norris, who drives for the McLaren Mercedes team. He's fourth in the driver's standings, meaning it isn't complete dominance for the big two teams.
A big part of that has been the ability shown by Norris to find a way to the podium. He's finished third on three occasions this season, including in the Austrian GP most recently.
It would take a leap of faith to back Norris to win this Grand Prix, but he can certainly score points.
Odds to win: +3300
Our Prediction
The race should come down to the big two, and if that happens then Red Bull will have to be confident given how they have the car of Max Verstappen performing at the moment.
Lewis Hamilton and Mercedes will eventually turn things around, but until they do, the best bet may be to stick with Verstappen, and a win here coupled with anything other than second for Hamilton would really kick him clear in the driver's championship.
For those looking to find someone at bigger odds, Lando Norris has been on the podium three times so far this season, he did very well last weekend and can have another good race here.