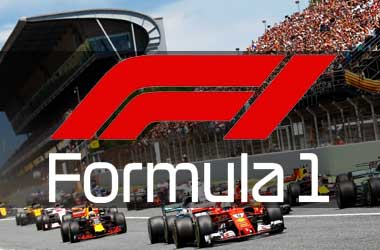 As a race that was supposed to be only one-off in 2020 to compensate for all the canceled events due to the COVID-19 pandemic, Emilia Romagna Grand Prix returns for the second year to replace the postponed Chinese Grand Prix. The second race of the 2021 season is slated for Sunday, April 18, when Lewis Hamilton will chase his second victory at the notorious Autodromo Enzo e Dino Ferrari.
We expect this to be a great race, especially after the big showing in Bahrain to start the season? There are all some intriguing headlines, as the weekend approaches. Let's take a look at what happened last week, and get into the upcoming race.
Hamilton won the inaugural Emilia Romagna Grand Prix in November 2020, to spearhead Mercedes' seventh consecutive constructor's title at Autodromo Enzo e Dino Ferrari.
He finished the race +5.783s ahead of his teammate Valtteri Bottas and +14.320s ahead of Daniel Ricciardo in third.
Best Sports Betting Site For Emilia Romagna GP 2021
Although an exciting race, it was also involved in some drama as Verstappen had to retire from the P2 position after suffering a tire issue. It marked the fourth time of the season that Verstappen was unable to finish the race, which was not the most exciting Emilia Romagna debut for the frustrated Dutchman.
Hoping he can improve his impression from last year, Verstappen enters this race with something to prove as he looks to claim his first win of the season and catch up to Hamilton.
The duo are once more priced as the main favorites to claim the checkered flag, but that does not necessarily mean that picking either of the two is the only betting opportunity we have for the 2021 Emilia Romagna Grand Prix.
Last Race: Bahrain Grand Prix
The season opener in Bahrain served us with a finish no one could have expected, although it's fair to say there were not many surprise appearances on the Podium. In our Bahrain Grand Prix betting preview, we predicted Max Verstappen to open the new season with a win and while everything seemed to be going well, things did not end as planned.
Starting from the fourth pole position of his career, Verstappen looked very confident on the track and did not need long to take control of the race early on. The duel between the two was leaning in favor of the Dutchman, who ended up making a crucial mistake during the final lap when he ran too wide and overtook Hamilton outside of the track and was thus forced to give the position back.
With that win, Hamilton locked in his 96th career win with less than a second to spare. With his performance at the Bahrain GP, Hamilton also broke Michael Schumacher's record of 5,111 for the most laps led in Formula One history.
Behind the pair, Valtteri Bottas finished in third (+37.383s), while Lando Norris impressed with a fourth-place finish (+46.466s)- repeating his result from 2020. Although a remarkable performance from the McLaren driver, it has left a sour taste in our mouths, since we had tipped him to finish on the podium.
Drivers To Watch Out For
* Odds have been provided by William Hill and are accurate as of 13/04/2021
Lewis Hamilton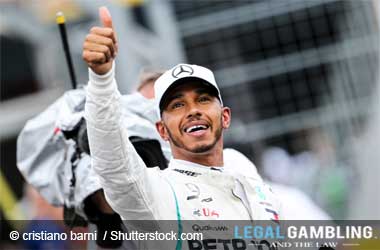 Despite the incredibly close duel between Lewis Hamilton and Max Verstappen in Bahrain, the Brit is still the man to beat heading into the second race of the season.
Seeing Hamilton as one of the favorites is not too surprising, considering he is not only the best Formula One driver in history (besides Michael Schumacher) but also the only still-active driver to ever win the Emilia Romagna Grand Prix.
Mercedes have also made some technical improvements ahead of Imola, which should give Hamilton the needed edge to compete with Red Bull, further increasing his chances to come out ahead. That is important to consider here, since the Brit won in Bahrain despite sitting in a slower car than Verstappen, and had worn out tires, yet still won.
Odds to win: +125 (5/4)
Odds to finish in top 3: -400 (1/4)
Max Verstappen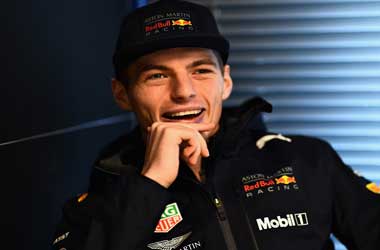 It will be interesting to see whether Red Bull can carry over their form from the Bahrain Grand Prix, and if they manage to do so, we could be in for another spectacular race in Italy.
Max Verstappen came extremely close to winning the season opener but made a crucial mistake which eventually cost him the win.
Although there are arguments to be made that he should have passed Hamilton in the final lap, the Dutchman lost too much speed letting Hamilton pass and was unable to overtake the Brit largely due to his incredible defensive driving.
Regardless, Verstappen has proven he can compete for the title, and considering how solid he was at Autodromo Enzo e Dino Ferrari last year – before he spun off – it's fair to say Verstappen won't let this one get away from him easily.
Odds to win: -138 (11/8)
Odds to finish in top 3: -400 (1/4)
Valtteri Bottas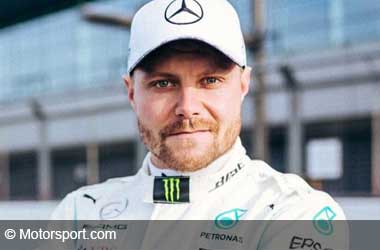 Valtteri Bottas has done well in Bahrain, but it was very clear that he is (still) a class below Verstappen and Hamilton. The Finn ended the race over half a minute behind the two frontrunners, which is obviously not optimal and hardly convinced us he can compete for the win in Italy.
Given how large the gap between Bottas and the top-two drivers is, the only bet that makes sense here is Bottas to finish on the podium, but at the offered betting odds, there are better bets to take.
Odds to win: +850 (17/2)
Odds to finish in top 3: -120 (5/6)
Dark Horse: Lando Norris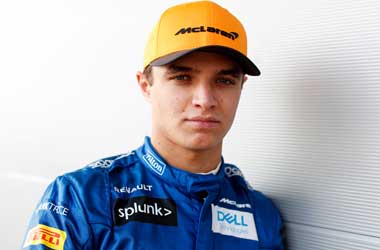 For the last race, we tipped Lando Norris to finish inside the top-three, and while he failed to do so, he did not disappoint with his driving. Norris ended the race in fourth, +46.466s behind Hamilton, and just over 11s behind Bottas in third.
The young Brit's driving was truly impressive, and while he ended up finishing in fourth, it's important to note that it's very difficult to pass other drivers at Bahrain International Circuit, yet he still managed to gain three spots, starting from seventh on the grid.
What's perhaps the most impressive is Norris' aggressive and determined driving, which makes us very excited about how far he will go in his F1 career.
This is not the same Norris we were looking at last season and we say that in a positive way.
Odds to win: +3300 (33/1)
Odds to finish in top 3: +500 (5/1)
Our Prediction
Despite Hamilton's win in Bahrain, we are still leaning more towards Max Verstappen for this one. He had the season opener in the bag and would have arguably won had he not made his error, which leaves us hopeful he can showcase the same form in Italy as well.
We have to remember that while Verstappen lost that race, he is still in a faster car than Hamilton, which is not something to sneeze at. This should be another tight duel between the two, so it really comes down to which driver has impressed you more last time out.
For our second pick, we are taking Lando Norris to finish on the podium. He has showcased incredible talent in Bahrain and if he can continue driving this way, it's only a matter of time before he claims his first F1 victory.
Will he manage to do so in Italy? Perhaps not, but at the offered odds, he is a great pick for a podium finish.