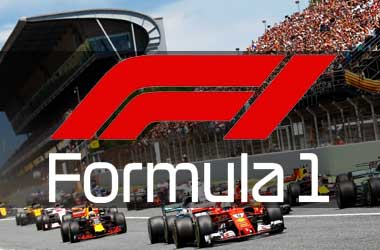 The Formula One World Championship travels to Autodromo Internazionale Enzo e Dino Ferrari, Imola, Italy, on Sunday for the 2020 Emilia Romagna Grand Prix, which will mark the 13th race of the season and the last race on European soil. Like the Portuguese Grand Prix, the upcoming race will see F1 drivers take on a relatively unknown track, which last hosted an F1 event during the 2006 season.
The Autodromo Internazionale Enzo e Dino Ferrari was built in 1950, but it was not until 1963 when it hosted its first Formula One race, having before (1953) held non-championship races. The track debuted on the Formula One scene with the 1980 Italian Grand Prix and went on to host 26 more races until 2006 when the track was crossed out from the F1 calendar.
Not only will this weekend see the return of the Autodromo Internazionale Enzo e Dino Ferrari, but the race will also be slightly different than other events this season. The Emilia Romagna Grand Prix will be only a two-day event with only one practice session before the qualifying.
The most recent race on this track (2006 San Marino Grand Prix) was held on April 23, 2006, as the fourth round of the Formula One Season. It was won by Michael Schumacher, who secured his first win of the season and career's seventh San Marino Grand Prix win.
Best Sports Betting Site For Emilia Romagna GP 2020
Unbeaten F1
Last Race: Portuguese Grand Prix
As the saying goes, "records are made to be broken" and Lewis Hamilton proved that last weekend when he won his 92nd Formula One race at the Portuguese Grand Prix. With that victory, the Brit surpassed Schumacher's record that was for a very long time billed as "unbreakable" in Formula One.
Hamilton started the race from the pole for the ninth time this season and eventually came out +25.592s ahead of his teammate Valtteri Bottas and +34.508s ahead of Max Verstappen. It also marked the seventh time this season Hamilton won the race from the pole.
The race, however, did not have a definitive winner from the start, as Hamilton struggled with the colder conditions for the first couple of laps. However, once he warmed up his tires, it became fairly obvious Portugal will be immortalized as the venue of another F1 history.
With his triumph last weekend, Hamiton extended his lead in the drivers' standings to 77 points with only five more races to go and 130 points left on the table. This also puts him in an excellent position to win his seventh Formula One World Championship title, which would tie him with Schumacher for the most titles out of all F1 drivers in history.
Drivers To Watch Out For
* Odds have been provided by 888sport and are accurate as of 29/10/2020
Lewis Hamilton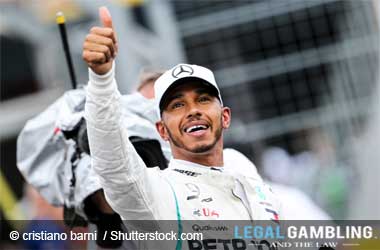 Lewis Hamilton has been the favorite for every race this season, and the 2020 Emilia Romagna Grand Prix is no exception.
He is coming into the final European race of the season following a record-breaking 92nd career win, which further solidified the Brit not only as one of but arguably THE best F1 driver in history.
To put it into a perspective of how dominant Hamilton was this season, he has not yet finished outside top-three besides the opening race of the season in Austria and the second Italian race.
In both of the races in which Hamilton did not finish inside the top-three, he got hit with a penalty, which only goes to prove what we have already mentioned in previous previews – the only races where Hamilton does not impress is due to his own mistakes rather than him being beaten by other drivers.
Odds to win: 1.45
Odds to finish in top 3: 1.11
Valtteri Bottas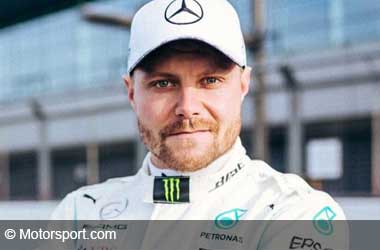 Valtteri Bottas is in the form of his life, but he is, unfortunately, living in the same timeline as Hamilton, whose performances overshadow the Finnish driver.
Nevertheless, Bottas has won two races this season and has on top of that seven podiums – four of which are runner-up finishes.
The Finn also finished second to Hamilton last weekend after being forced to retire in the Eifel Grand Prix due to engine issues.
While it's hard to imagine Bottas edging out Hamilton in Italy, it's safe to say another podium finish is all but guaranteed for the Silver Arrows' driver.
Odds to win: 5.00
Odds to finish in top 3: 1.20
Max Verstappen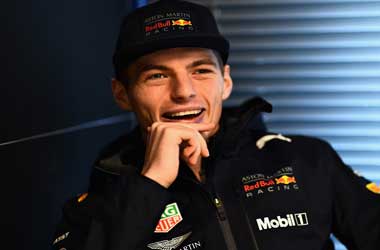 Like Bottas, Max Verstappen will struggle to finish ahead of Hamilton. However, that does not take away from the fact that he is – besides the two Mercedes drivers – the only real threat to win a race. The Dutch driver is currently 94 points behind Hamilton on the drivers' standings and only 17 behind Bottas.
Similarly to Hamilton, Verstappen has ended inside top-three in all races he finished – the only exception being the Austrian, Italian and Tuscan Grand Prix, where he was forced to retire. He is entering the next race with three consecutive podium finishes with two silver medals from Russia and Germany, as well as a third-place finish from Portugal.
Odds to win: 6.00
Odds to finish in top 3: 1.25
Dark Horse: Charles Leclerc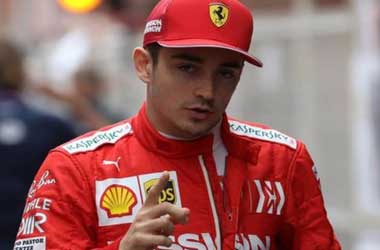 We backed Charles Leclerc to finish inside the top six for the Portuguese race, and he did not disappoint.
Even though it's fair to say that the Monegasque driver is not enjoying this season, he has shown some signs of improvement with an average finish of 6.25 across the last four races and 5.7 across the last three.
Leclerc's success in Portugal does not necessarily guarantee he will shine on the Autodromo Internazionale Enzo e Dino Ferrari, but there are definitely arguments to be made the youngster can lock in another top six.
Odds to win: 81.00
Odds to finish in top 3: 5.00
Our Prediction
Backing Hamilton to win the 93rd race of his career seems like the safest bet even though the odds offered on the Brit are not particularly high. We would also consider placing a bet on the pole winner to win the race, which is priced at around 1.66 on most bookmakers.
This is largely because Hamilton has been fairly successful in securing the pole position, so it makes sense to chase better odds with this option rather than an outright bet on Hamilton to win.
Besides that, we like our chances with Leclerc to repeat his success from Portugal and finish inside the top six. The odds are a fair bit lower than they were last weekend, but still high enough for us to recommend a bet on the Monegasque driver.