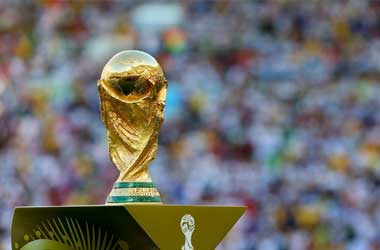 After weeks of incredible action from the first group game through to the knockouts of the 2022 FIFA World Cup, we've finally arrived at the big one – THE FINAL!!.
It's the biggest spectacle in all of sport, and only two nations get to be a part of it every four years. This time around, we'll be seeing another encounter between South America and Europe as Argentina shoot for the stars against France.
These two countries are steeped in history, and that's putting it lightly, with both having an array of trophies to their name from throughout their respective histories. This, though, will be the first time ever that they've collided on such a massive stage.
Today, we're going to take a look at some of the biggest talking points for what will likely be the most-watched sporting event since records began.
Bet On Argentina vs France On Our Best Sportsbooks
* Odds have been provided by BetOnline and are accurate as of 15/12/2022
Before we take a look at the main event, lets take a look at the tournament as a whole – what was your favourite moment? Comment Below..
2022 FIFA World Cup – Qatar Controversies
There was a lot of drama and controversies in the lead-up to the 2022 FIFA World Cup. There were allegations from the time that Qatar secured hosting rights for the 2022 FIFA World Cup that there was corruption attached to the voting process. 
Qatar then took flak from human rights activists as news broke of hundreds of migrant workers dying as they constructed football stadiums for the World Cup. Qatar turned a blind eye to these allegations and pushed forward with the World Cup. 
A few weeks before the World Cup, the LGBTQ community started protesting after Qatar and FIFA banned captains wearing the rainbow colored 'One Love' armband. Qatar being an Islamist country has laws that ban homosexual acts and did not want any advertising of 'One Love'. FIFA backed Qatar's stance and captains were only allowed to wear a 'No Discrimination' armband.  
Football fans were also bummed out when Qatar announced that no beer would be sold in the stadiums during the games. FIFA once again backed Qatar and said that fans can go without beer for three hours. The absence of alcohol has helped keep fans in check as there have been no reports of violence or debauchery during or after any of the games.
These controversies have mellowed down as the tournament progressed as the conversation turned from these controversies to the game of football!
2022 FIFA World Cup – Upsets and Surprises  
Major Upsets 
There were many football fans who felt that FIFA should not have permitted 32 nations to play this World Cup as a number of the participating countries were non-elite football nations and would get blown away on the world stage. 
The opposite ended up happening in Qatar as some of these smaller footballing nations have played fantastic football and caused quite a lot of upsets. The first upset of the tournament was when Saudi Arabia stunned Argentina in their opening game and won 2-1. This was the biggest win in the history of Saudi Arabian football and Saudi Arabia went on to declare a national holiday the next day after their win!
The second big upset at the tournament was when Japan shocked Germany and won 2-1. Germany failed to qualify for the round of 16 and exited the group stage to the embarrassment of German fans. Japan also pulled off another fantastic win when they beat Spain 2-1.
Yet another upset of the tournament was when Morocco ended up beating Belgium 2-0. Belgium who were in Canada's Group also failed to qualify for the round of 16 while Morocco surprised everyone and made it to the round of 16.
Cameroon also shocked tournament favorites Brazil by scoring a goal in the dying minutes to win 1-0. It wasn't a big loss for Brazil as they had already qualified for the round of 16 but it was a big win for Cameroon!
Major Surprises 
One of the most surprising and controversial decisions during this World Cup was Portugal's decision to not start with Cristiano Ronaldo in the round of 16 and quarter-final games. Head coach Fernando Santos dropped Ronaldo from the starting line-up after Ronaldo was caught on video abusing him for substituting him in Portugal's last group stage game.
Santos pushed Goncalo Ramos ahead of Ronaldo in their round of 16 game against Switzerland and Ramos delivered scoring 3 goals to help Portugal win 6-1. Santos once again started with Ramos in the quarter-final against Morocco but that did not work out so well and Portugal lost 1-0. Santos received flak for not playing Ronaldo as former Portugal captain Luis Figo said Santos must take full responsibility for the loss for not playing Ronaldo!
The biggest surprise of the World Cup was the performance of Morocco who ended up making it to the semi-finals before losing to France 2-0. Morocco played exceptional football throughout the tournament and showed that they have a bunch of skilful players with a never say die attitude!
Last World Cup meeting
It's only been four years since these two last met at the World Cup and when they did, boy, oh boy, did they put on a show.
France were viewed as one of the favourites to go all the way, whereas Argentina were not considered to be that much of a threat. They locked horns in the round of 16, and what followed was one of the greatest knockout games in the history of the tournament.
The pendulum swung back and forth for what felt like forever until finally, Les Bleus put the Argentines away with a 4-3 win that set them up for just their second WC trophy.
2022 Qatar World Cup Final Team Analysis
Argentina
Key Players: Lionel Messi (c), Emiliano Martínez, Enzo Fernández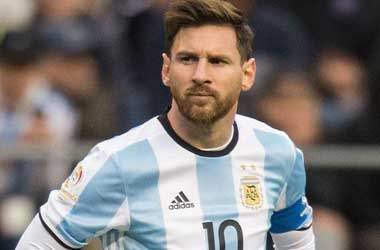 For those who call Argentina home, football is a religion. That tends to be the case in many countries across South America and the entire planet, but here, especially, it rings oh so true.
Their fans have been forced to wait oh so long for a team they can believe in and a team they can call champions. They had that feeling of joy in the Copa America just last year, but in reality, it pales in comparison to what this means.
Only twice before have we seen Argentina reach the top of the beautiful game. They dazzled their way to a title in 1978 through hard work, elegance and domination. Then, eight years later, in 1986, they were forced to dig deeper than they ever had before to lift that trophy high once again.
After 36 years of hurt, perhaps the stars have aligned for Messi and company to finally give their fans what they deserve.
This tournament has not been easy, and anyone claiming otherwise is a liar. They came stumbling out of the gate with a 2-1 defeat at the hands of Saudi Arabia, meaning they had to pull something out of the fire in their remaining group games. They beat Mexico and Poland without scoring a goal, and even though that felt like a positive step forward, the last 16 onwards made sure to test them once more.
They edged past Australia but had to cling on for dear life in the final minutes. Then, in the quarter-finals, they let a two-goal slip to the Netherlands – with the Dutch pushing them all the way through to penalties. They survived and then, in the semis, put on a clinical finish to defeat Croatia 3-0.
Odds to win: +475 (5/12)
France
Key Players: Kylian Mbappé, Olivier Giroud, Hugo Lloris (c)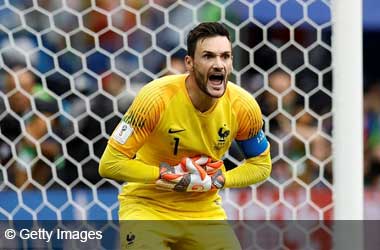 They say that the Brazilians perfected football, but over the years, the French have also had something to say about that with some of the best players we've ever seen.
Their ruthless passionate approach to this culture has often led to expectations being far too high, leading to an inevitable crash. Sometimes, though, whether on a continental or worldwide basis, everything just seems to fall into place.
The first time that happened was back in 1998 when, on their own home turf, they tore through the competition off the back of Zidane and his comrades to win it all. In the years since questions were asked about whether they could do it again – but their prayers were answered in 2018.
They went to Russia and repeated their triumph, and now, they could make history as one of the few national teams to repeat as champions.
They defeated Australia and Denmark in quick succession, after overcoming early scares, to send themselves through to the last 16. A subpar performance against Tunisia didn't help their confidence, but in reality, that's just what this team does. They know how deep their resources go, and as such, they understood that they had to manage the strength in depth they have.
Poland were the first to fall in a 3-1 win for France, with Kylian Mbappé showing a hint of what he can do. A controversial quarter-final win over England followed before they finally overcame a gritty and spirited Morocco to return to where they were just four years ago.
Odds to win: -240 (19/4)
Our Prediction
This has the potential to be the greatest World Cup final of all time. As opposed to any nervous energy, we think both teams will come out firing on all cylinders. Argentina will take the lead off the back of their rabid fanbase, but that will only awaken the French beast.
An equaliser will come soon afterwards to leave us at 1-1 heading into half-time. Then, straight out of the gate, the holders will prove why they belong at the top by tearing through an Argentina defence that has a tendency to crumble under pressure. They'll score twice more to really emphasise their attacking threat, and from there, not even the great Leo will be able to pull his side out of such a tricky spot.
We'd love to sit here and say that the potential GOAT will ride off into the sunset with the accomplishment that the likes of Diego Maradona and Pelé earned. Alas, sometimes there's one hurdle you can't overcome, even with most of the world cheering you on all the way.
Official prediction: France beat Argentina 3-1 to win the 2022 FIFA World Cup final – we sticking with our original prediction from the start of the tournament