Irish Politics Betting – Sportbooks To Legally Bet on Irish Politics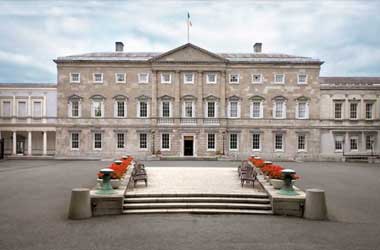 Ireland is one of the countries where a large portion of the population enjoys sports betting. Apart from widely popular sports like football, tennis, golf and horse racing, the people of Ireland also like wagering on unique events such as the Gaelic Games.
However, Irish also like to place bets on non-sports events that a lot of bookies offer nowadays. As any democratic republic in the world, Ireland has several levels of political elections that take place every few years.
In this article, we are going to tell you all about these elections and how and where you can bet on them. We will also share a few tips you should keep in mind when betting on Irish politics. Read on!
List of Sports Betting sites accepting players from the USA:
Politics betting is easy to find, but Irish political events you can wager on are a little harder to stumble upon. There are only a few sites with a high reputation that offer betting on political events in Ireland. Instead of making you look for these bookies on your own, we've made a list of all websites where this type of betting is available. Scroll down to take a look.
Events In Irish Politics
As we've mentioned earlier, Ireland is a democratic state, which means that all people over the legal age limit are allowed to vote. There are basically three main levels of political elections in the Republic of Ireland – local, presidential, and European. Since Ireland is a part of the European Union, they are allowed to vote for the EU parliament.
Here, we will give you some details about each of these Irish elections.
Local Elections
Elections for the local authorities in Ireland take place every five years, at the same time as European elections. Each local electoral area has its own voting system. Because of this system, Irish local elections are rarely found on sportsbook sites that operate outside of Ireland. If you want to find these elections for betting, you should try local Irish bookies.
Presidential Election
Irish people vote to select their president every seven years. This is by far the most popular political event in the country and the majority of Irish sportsbooks offer betting on the presidential election. Nevertheless, the Irish presidential election is often seen on foreign betting sites as well, and it won't be hard for you to find this event.
European Election
The election for the European Parliament is held every five years. The voting takes place at the same time in all of the 28 member countries of the EU, including the Republic of Ireland. The EU election is one of the most popular political events in sportsbooks, but you have to wait until 2024 for the next one.
Different Betting Selections for Irish Politics
There are several ways you can go about betting on Irish politics. Here are some of the most common bets you can place on these events.
Straight Up
Straight up betting is the most popular betting option when it comes to political events. All you need to do here is pick the winner of a certain election. A winner can be an individual or a political party. If there's more than one candidate with similar chances to win the election, the odds for straight up betting can be fairly high.
Handicap
As we all know, political elections can sometimes be predictable and more often than not there's a clear favorite. To make betting interesting in these situations, a good sportsbook will offer something called handicap betting. Underdogs will get a certain amount of handicap points based on the predicted margin between them and the favorites.
Margin
Sometimes, sportsbooks allow margin betting for Irish politics. With this wager type, you will be guessing the percentage point margin between candidates.
Irish Politics Betting Tips and Strategies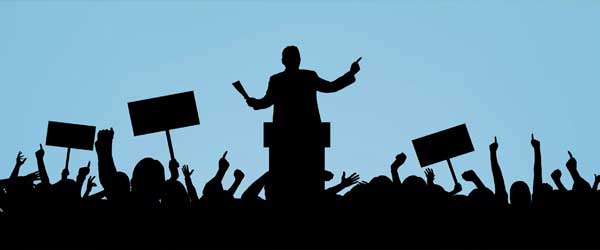 If you want to increase your chances of winning, here are a few tips for betting on Irish politics.
Learn All About the Irish Candidates
Following the political situation in Ireland will definitely help you make the right choices. Pay attention to interviews, preliminary polls, news, debates. Read analysis from political experts and find out who may have the best chances of winning.
Don't Be Biased
A candidate you're rooting for may not win. Just because you agree with someone's political views and want to vote for them, it doesn't mean you should also bet on them. Try to be as objective as possible when placing your bets.
Legality of Betting On Irish Politics
Sports betting is legal in Ireland, and although politics is not a sport, you will often find it on sportsbook websites. As long as sports betting is legal in your region, as well as the website that offers Irish political elections, you can freely place bets. Of course, you also need to be over the legal age limit.
Conclusion
Elections in the Republic of Ireland don't happen that often. The presidential election is held every seven years, and elections on all other levels get organized every five years. Nevertheless, when they do occur, political elections in Ireland can be quite interesting and present a great opportunity for placing some potentially rewarding bets.
To increase your chances of winning, take a look at our list of top sportsbook sites that offer betting on Irish politics and other similar markets.
Irish Politics

FAQ Section
When are the next political elections in Ireland?
What are the most popular political parties in Ireland?
Can I bet on Irish politics outside of Ireland?
How good are the odds for Irish politics betting?
Is Ireland part of the EU elections?