4 Top Sports Betting Sites Which Accept Ukash Payments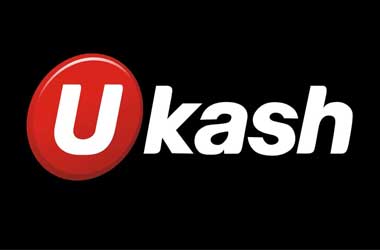 What's your preferred payment method for funding your online sportsbook account? Perhaps you go for the traditional credit or debit card? Or maybe you have a preference for using an e-wallet instead.
Maybe you hold more of an interest in utilising the more modern option of cryptocurrencies. Well, have you ever thought about using a prepaid card instead? If not, then perhaps it's time to become more acquainted with the Ukash payment method.
We're going to be taking a look at this depositing option right here and explaining all about it. Plus, we'll point out a few recommended online sports betting sites that accept it as a payment method.
This way, you'll not only be able to understand how it works and where to get Ukash from, but also, where the best places to use it for sports betting are. Let's find out more about this alternative payment method.
What Is Ukash?
Ukash first arrived on the scene in 2005, basing itself out of the United Kingdom. Acting as an online payment provider, it allowed users to purchase a voucher code for a certain amount of money. The money that you bought the Ukash voucher with would be loaded on to the voucher itself. That money could then be used to spend at online sites accepting it as a payment method. These included several online casinos.
The vouchers were available to purchase from multiple sales outlets, and it didn't take long for the Ukash payment method to spread across the world, with over 420,000 points of sale offering them worldwide.
Now, the reason that we're speaking of Ukash in the past tense, is because as an independent company, it no longer exists. The Ukash brand is not something that operates any more in the same way that it did when it was first founded in 2005. Instead, it was purchased by the well-known Skrill brand in 2015. The year prior to this, Skrill also bought Ukash's main competitor in Paysafecard. With the purchase of Ukash as well, the company decided to merge the two prepaid voucher companies together into one. It decided to keep the Paysafecard name, effectively clearing out the Ukash brand in the process.
From that moment onwards, all Paysafecard and Ukash customer were united under one and the same brand name. Yet, there weren't really any operational differences between them prior to this time. The main difference was that Ukash vouchers had a 19-digit PIN code to input into the online site for paying with. Paysafecards, on the other hand, haver a 16-digit PIN to use. This remains the same today.
Country Laws for Sports Betting with Ukash Vouchers
Different countries around the world have different laws relating to the different gambling sectors. Therefore, while Paysafecards may be available within your country, it doesn't necessarily mean that online sports betting is. That's why we've got a bit of information relating to the sports betting setup in different countries around the globe.
United States of America
The sports betting industry has been through a rollercoaster ride in recent months and years in the USA. In 1992, the Professional and Amateur Sports Protection Act came into effect, which pretty much outlawed sports betting throughout the country. This was done in an effort to protect both professional and amateur sports from being tainted by the gambling industry. Unless a state already had legal sports betting laws in effect, they were banned from ever creating them. This left Nevada, New Jersey, Delaware and Oregon as the only states to be exempt from the law.
Yet, in 2018, this law was overturned by the Supreme Court, meaning that all states now have the ability to bring sports betting regulations into action. Therefore, all US states can legalise and offer online sports betting to avid bettors, which several are now in the process of trying to do.
United Kingdom
Sports betting in the United Kingdom is a legal pastime, with multiple online sites providing residents with access to their favourite betting options. This is also true of the offline industry, too. High streets are generally filled with betting shops for sports bets to be placed. The online sports betting market has a large selection of sites for UK residents to choose from and enjoy. As long as these sites hold a licence from the UK Gambling Commission, then they are deemed legal by the government.
Australia
For all intents and purposes, sports betting is considered to be a legal entity in Australia. Unless you're talking about in-play betting. You see, the country has an Interactive Gaming Act, which pretty much bans any form of real-money wagering, including online casinos, poker and other gameplay. However, because placing bets on sports events before they take place isn't considered to be interactive gaming, this isn't recognised as being illegal. If Australian residents do wish to engage in live betting though, they can access offshore platforms without the risk of being prosecuted for this.
Europe
Sports betting remains popular throughout the continent of Europe, with some countries having their own dedicated collection of online sportsbooks to utilise for betting. In the gambling world, sports betting is probably the most liberalised throughout the continent, with it being considered legal in many countries. Some governments do have the monopoly on this though, with state-run sites being the only ones that are considered legal for these locations.
Canada
Across Canada, sports betting is a legal activity to participate in. This includes the often-stricter province of Saskatchewan. As long as the online sportsbook holds a gambling licence, then residents aren't considered to be engaging in anything illegal. One thing to remember about sports betting in Canada though, is that bettors are only able to place parlay wagers. So, some Canadian sports betting fans may end up seeking external sportsbooks to place their bets at, which the country does not discriminate against them for.
New Zealand
New Zealand does have legal online sports betting, although this is only available through the state-run betting operator. Therefore, it is very much an illegal activity for any other operator to set up sports betting in the country. Licences aren't given out for this to happen either. Locals do have the option of accessing foreign-based sportsbooks if they so wish, and they won't be prosecuted for doing this either.
South Africa
The gambling industry in South Africa is quite a strict one, especially when it comes to the online sector for this. However, sports betting is legal in both an online and offline setting, meaning that there are online sportsbooks available to residents of the country to join. While bettors from South Africa can access offshore sportsbooks, this is still considered to be an illegal pastime. Penalties could be imposed in this instance, although it's not something that has really happened in the country before.
How Do You Use a Ukash Voucher?
To be able to use a Ukash voucher – or a Paysafecard, as they are now – you need to purchase one from a point of sale. If you don't know where your nearest outlet is for these, then you can visit the official website and enter your postcode. This will then display a map with all of your local Paysafecard outlets displayed on it.
Visiting one of these points of sale will allow you to buy different Paysafecard amounts, ranging between £10 and £175. You're also able to purchase more than one and combine them together to make a larger amount. Just make sure that you're aware of the deposit limit for Paysafecards that your chosen online sportsbook has. This will often be lower than the standard maximum deposit for options like card transactions and such.
Once you possess the prepaid card(s), you can navigate over to the sportsbook's cashier page and select Paysafecard from the drop-down menu. Enter the amount you would like to transfer and then you will be prompted to insert the 16-digit PIN that exists on the card. The transaction will occur instantly, meaning that you can get to placing your sports bets right away.
Something else to remember if you do choose to use this payment method, is that you don't have the option of withdrawing through Paysafecard in most cases. While online Paysafe accounts can be created, not a large number of online sportsbooks offer this option up. Therefore, withdrawals through this method aren't usually available. In this instance, the site will often send your funds to you through a bank wire transfer instead.
To Conclude
While the Ukash brand itself may no longer operate as such, the Paysafecard company is still going strong. It is available to use at a large number of online sportsbooks for depositing with, providing quick and secure transactions.
Sports bettors choosing to use this payment method will find it to be one of the easier payment methods to utilise, with its simple 16-digit PIN being the only thing required to transact. Plus, with sports betting being one of the more liberal gambling industries around the world, this payment method can be used legally at a vast selection of platforms.