Legal Greek Online Sports Betting Sites
If you're on the lookout for the best of the best sports betting sites in Greece, you have come to the right page. We have worked tirelessly to bring you the top betting sites, so feel free to examine the list below to find something that will meet your needs.
Each site has a smooth mobile platform, an extensive gaming portfolio, hefty bonuses and promotions, and much more. Check out the list below!
Popular Pages:
Is Online Sports Betting Legal in Greece?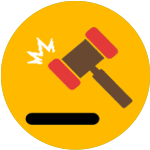 Greece has had a complicated history with legalizing online gambling of any kind. The first law was carried out in 2002, when all forms of online gambling were deemed illegal. Since then, the government has eased up on online gambling laws, making them legal in 2011.
However, many more changes occurred since 2011, making it difficult to distinguish the legalities in the Greek system.
OPAP, a locally-based operator, holds the monopoly on online sports betting, which has been severely criticized in Greece.
All in all, online sports betting is legal in Greece and regulated by the Hellenic Gaming Commission.
How Do We Choose the Top Greek Betting Sites?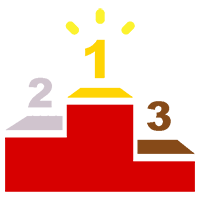 We have gone through selecting the top sports betting sites for many other countries before, and we have never received any complaints regarding our performance.
With that in mind, you can rest assured that selecting the top sportsbooks is legitimate and fair. Please take a look at our process in detail.
Our Experience
Our stellar reputation in the online gambling business has made it possible for millions of people worldwide to join our platform and follow our top-notch advice. We consider our job to be a serious matter because people's time, focus, and hard-earned money are at stake.
Our team of legal experts and avid sports bettors is the perfect group of professionals on a demanding task to find the top Greek sports betting platforms. Our readers can remain calm and follow our advice concerning sports betting.
How We Make Sure These Sportsbooks Are Safe and Legal
We start our process by checking the sportsbook's legality status. We will not approve of sites that do not operate under a legal gambling jurisdiction because these gambling authorities strive for perfect playing conditions — that's what we want for you.
Secondly, the gambling environment needs to be secure and safe for any player to feel comfortable leaving their personal information and banking details. Don't worry — all the sites on our list have gone through rigorous tests to determine a safe environment.
How We Review Greek Online Sportsbooks
Aside from the two previously mentioned features, we also need to think about additional playing features. For example, many players consider the available selection of sports crucial for joining an online sports betting site. So, we paid attention to deliver more than the most popular sports.
Next, we set aside sites that offer hefty bonuses and promotions to new and existing users. You can find these sites on our list above as well. For this purpose, you will need to have various available payment methods, so we kept that in mind.
Ultimately, no site can function without the help of friendly and beneficial customer support staff. They are your go-to people for any issues while betting, so we confirmed that they are all excellent at their jobs.
Blacklisted Greek Sportsbooks
Unfortunately, not all sports betting sites are here to make your day. Many online betting sites appear daily with the intention to scam new users. Luckily, you have an experienced and trusted team behind you to make sure you have gone down the right path.
Thus, take a look at the list of Greek sportsbooks that we do not recommend because of their suspicious activity.
BetCascade
Reports of confiscated winnings
Unfair playing conditions
Scam-prone owners
BetOnline247
Delayed payouts
Unresponsive customer support
Reports of not paying out full winnings
Mobibet
Reports of denying to pay out winnings
Reports of denying to pay out bonuses
Impossible to meet playthroughs
Sports Betting Industry in Greece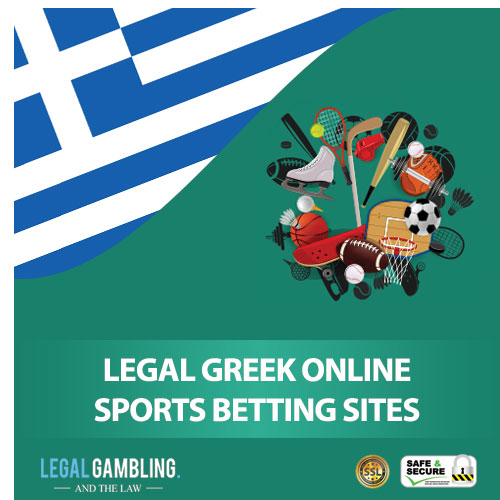 The birthplace of the Olympic Games has always had a soft spot for sports games, such as football, basketball, athletics, swimming and so much more. Luckily, this enthusiasm that followed the development of sports in Greece has led to the increasing popularity of online sports betting.
According to the statistics from 2018, Greece has seen record growth in the sports betting industry.
A big help was the FIFA World Cup held that same year. The Hellenic Gaming Commission has confirmed that the overall revenue has increased by 37% from 2017 to 2018 to record revenues of $44.3 million.
There are no indications that the sports betting industry will stop blooming in Greece.
Mobile Sports Betting in Greece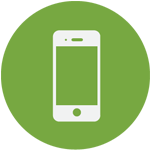 Not surprisingly, the mobile industry is on the rise in Greece, meaning that more and more players are opting for mobile sportsbook operators daily.
Placing a bet on the go is a simple, quick, and safe way of wagering on your favorite team or player.
All sites on our list work with the latest HTML5 technology, making it possible for them to operate smooth and uninterrupted gaming platforms for all players. Android and iOS users are free to either open their favorite sportsbooks in the browser or to download an app (if there is one).
Popular Payment Methods in Greece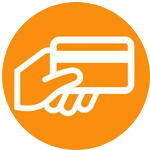 Interestingly, paying by credit cards is not the most commonly used payment option in this country. Credit cards, such as Visa and MasterCard, are still used often but not as often as other payment options.
The first place goes to e-wallet and e-payment methods, such as Skrill, Neteller, Stripe, Hipay and BlueSnap. Other often-used payment options include PayPal and money transfers, as well as pay-by-phone deposit and withdrawal options.
All in all, Greek players shouldn't be worried about the availability of payment methods in their country. There is an abundance of available payment options, so you can process your deposits instantly.
Future of Sports Betting in Greece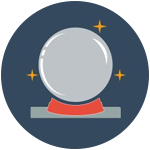 Hopefully, we will see improvements in the domain of legalizing and further monopolizing sports betting sites in Greece.
Greek players are hoping for more Greek-owned online sports betting sites, for a more regulated gaming experience. We will have to wait and see how the situation will continue to develop, and we will follow its process.
Responsible Gambling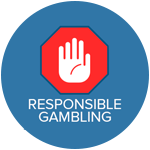 Keep in mind that recreational gambling can easily turn to addictive and irresponsible gambling behavior.
For that reason, if you feel as if you're losing control or you have someone that needs professional help to deal with this issue, take a look at some organizations below.
Gambling Therapy — A worldwide organization that helps people get back on the right track. Visit the site for more information.
Addiction Center — This center helps with the aftermath of addiction and offers to help you become a part of a community.
Gamblers Anonymous — By visiting this website, you will find information on how to help your gambling addiction, both online and in your local city.
Final Thoughts
As an avid bettor from Greece, you will be amazed by the choice of available online sports betting sites and sports selection. It shouldn't be challenging to find an online sportsbook site that will welcome you with open arms.
Hopefully, our guide has helped you find the best solution for your gambling needs. Remember to gamble responsibly, and good luck!
Frequently Asked

Questions
What is the minimum gambling age in Greece?
Do Greek sports betting sites have bonuses?
Which sports can I bet on in Greece?
How good are the odds on Greek sportsbook sites?
How to create an account on a sportsbook site?