Legal Greek Online Poker Sites
What you see below is our list of the best online poker platforms for Greek players. Feel free to explore it and make sure to check out their respective welcome bonuses. We listed bonuses next to site names so that you can easily compare them and make your final decision. Please bear in mind that this list is not final. If better options come along in the future, we may update the list.
Popular Pages:
Is Online Poker Legal in Greece?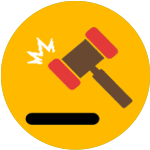 Online poker is legal and regulated in Greece, but it's heavily taxed, and most of the country-licensed poker rooms are not very popular.
Many Greek players agree that the best place to play online poker is one of the offshore-licensed sites. No matter which option you prefer, it's safe to say that you have a lot of platforms to choose from if you're in Greece.
How We Created the List of the Best Greek Poker Sites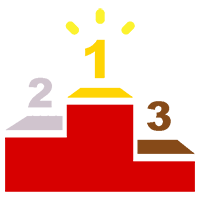 Our ultimate goal is to provide the best possible options for poker players worldwide, and we focused on Greece in this article.
There are many scam sites out there, and even if they are legitimate, their service might not be worth your time and money. That's why we decided to make a strict assessment test and only include the sites that pass with the highest score.
Our Experience
We are a team of gambling experts. Some of our members specialize in the legal side of online gambling, while others are professional gamblers who engage in various online activities and games, including online poker. Together, we have 20+ years of experience in the industry, so we joined forces to make online poker more entertaining.
Ensuring Online Poker Sites Are Legal and Safe
When we make lists, we first come up with an ultimate collection of all sites that are available in the country we're covering — Greece in this case. To make sure they're not a scam, we immediately exclude the sites that aren't licensed by an official and reputable gambling regulatory body. Therefore, all Greek poker sites on this list are regulated by an official commission.
Security-wise, we make sure that all sites have high-level SSL encryption and other important technologies that ensure maximum player safety and security. All sites included on this page are also regularly audited by independent companies that provide certificates of fairness and trustworthiness.
Our Criteria For Greek Poker Sites
Apart from licensing and security, we analyze poker sites in several additional categories, such as quality of games, quality of customer service, quality of payment methods, available cash games, available tournaments, and more. We ranked each of these aspects on a scale from 1 to 10 and included only the poker rooms that rated 10/10 in each category.
Online Poker Industry in Greece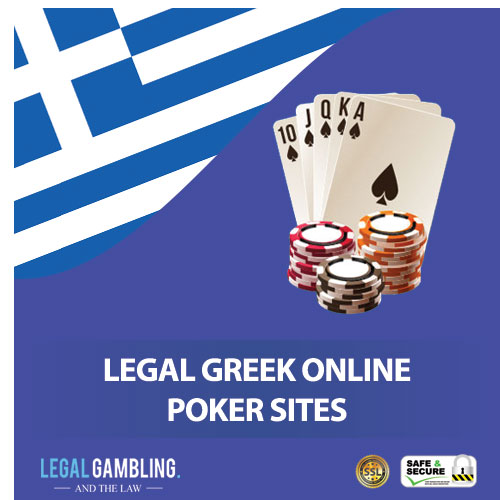 Greece is a country that relies on tourism a lot, and that's why they legalized almost all forms of gambling, including poker. Residents and tourists can play poker in one of the nine available casinos in the country and play the game on the web. Apart from poker, you can play casino games, place bets on sports, and take part in lotteries.
Popular Poker Games in Greece
Greece is not that different from the rest of the world when it comes to poker.
Greeks enjoy playing Texas Hold'em, Omaha and other forms of the game.
Moreover, they enjoy engaging in both cash games and tournaments in live poker rooms or on online poker platforms.
Mobile Poker in Greece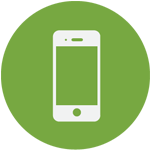 All sites featured on this page are available for mobile devices. Most of them are accessed by opening the site on your mobile browser, but some offer dedicated mobile apps.
Browser-based sites are available for both Android and iPhone devices, whereas apps are OS-specific. Therefore, make sure to check out whether there's an app available for the operating system your phone is using.
Future of Poker in Greece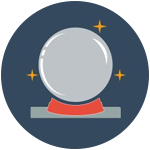 Greece is in the process of building the biggest casino resort in Europe. Even without it, poker is already rather present in the country, but the Hellinikon project will probably offer some of the best options for poker players worldwide.
Therefore, it's safe to say that poker and online poker have a bright future in this Mediterranean country.
Responsible Gambling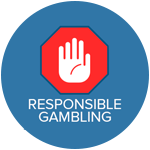 Online poker may sometimes cause a gambling problem.
If you or someone you know shows signs of addiction, you should check out some of the sites below.
The Hellenic Gaming Commission — The Greek gambling regulatory body covers responsible gambling on its website.
Gamblers Anonymous — A platform that contains contact info where you can seek help anonymously. Make sure to select Greece to find out more.
Gamble Aware — Learn how gambling addiction works and what steps to take to prevent it.
Final Thoughts
Greek residents love poker almost as much as the millions of tourists that visit the country annually. That's why all kinds of poker are legal in the country, including the ones that take place online. Therefore, feel free to check out our list of the best online poker sites in Greece and select the platform that meets your requirements.
Frequently Asked

Questions
Can I play online poker legally in Greece?
What payment methods can I use to make deposits on Greek poker sites?
What is the legal gambling age in Greece?
Are there welcome bonuses for new players on Greek poker platforms?
Are there rakeback bonuses?
What types of poker can I play on online poker sites in Greece?