Legal Greek Online Bingo Sites
Online bingo players from Greece can take part in bingo games from various operators on the web. However, to make sure they only get the best candidates, my team handpicked five-star bingo sites and lined them up in the list below. Go ahead and find your perfect match!
Popular Pages:
Is Online Bingo Legal in Greece?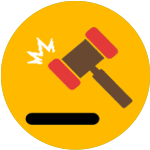 Greece is a pretty easy-going country when it comes to gambling laws. Just like many other forms of gambling, bingo is allowed in Greece in both land-based and online. The Hellenic Gambling Commission is in charge of issuing licenses for online bingo operators that are valid for five years.
However, to get their hands on the license, online bingo operators must meet specific requirements, which isn't always easy.
Contrary to bingo sites based in Greece, offshore online bingo providers don't have to obey those rules, meaning they can offer their services to Greek bingo fans.
From a player's perspective, trying one's luck on offshore bingo sites won't lead to prosecution, which is great.
How We Selected the Best Bingo Sites in Greece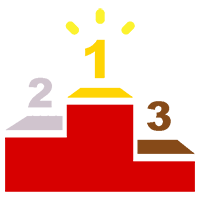 My team and I have been reviewing bingo sites for many years now. During that time, we have managed to come up with an all-inclusive test that only the best bingo operators can pass.
As we know you're eager to find out what aspects of bingo sites we examine, we decided to share our secrets with you. Keep reading!
Our Experience
We've come together as a group of online bingo players to share impressions about our experiences on various bingo sites. After some time, we realized that all the information shared among our small community should also be shared with other avid bingo players.
Therefore, you can rest assured that we examine these online bingo operators with extreme scrutiny Our only goal is to keep getting even better at what we do.
Ensuring Bingo Sites Are Safe and Secure
Legality and safety are our primary concerns when looking for the best bingo sites. Naturally, we don't want to recommend any unreliable websites with shady backgrounds.
So, we want to see proof of a license from any bingo site straightaway. If a site fails to provide this, nothing it has to offer matters anymore. In case the site has a license issued by an official gaming authority, we can proceed with our safety and security checks.
Speaking of safety and security, any site has to be well-protected from potential hacker attacks. To make that possible, SSL encryption and firewalls are highly necessary. Sites that put protective measures in place can proceed into the next round of our selection.
What We Look for When Reviewing Greek Bingo Sites
A bingo site that only has a license but nothing else to offer still doesn't cut it for our list. There are more aspects to be checked before we rate a site as good enough for our Greek readers.
Sites need to accept Greek players and offer payment methods used in this country. More importantly, they need to be powered by the most sophisticated software and offer as many bingo variations as possible.
Also, sites that offer interesting bonuses and promotions will definitely have an edge over the others. Finally, if the customer support is helpful and responsive, we'll ask no more questions.
Blacklisted Bingo Sites in Greece
When choosing an online bingo site to play on, you should always keep an eye out for the ones that don't have the best intentions. I will share with you some of the rogue bingo operators my team detected during our search for the top quality ones.
Bingomaina
Payment issues
Customers treated poorly
Not properly regulated
Melina Bingo
Unethical business practices
False bonuses and promotions
Shady terms and conditions
GetMinted Bingo
Unsecure site
No proper license
Low-grade customer support
The Online Bingo Industry in Greece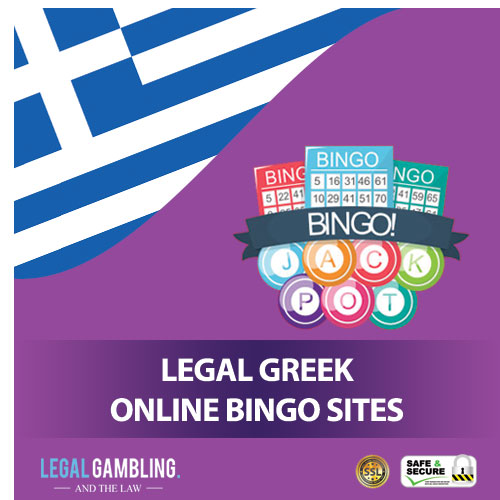 The online gambling market in Greece has been on the rise in recent years. The statistics regarding the Greek gambling market for 2019 reported that online gaming revenue reached €8.5 billion in total market profit, which is a significant rise of almost 11% compared to 2018.
Popular Bingo Games in Greece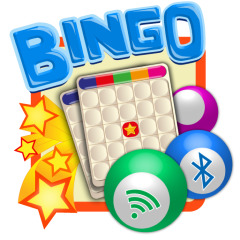 Greek bingo lovers mainly stick to the standard versions of the game. Under popular online bingo games in Greece, we can list 75-ball, 80-ball and 90-ball bingo. Even when other types of bingo games pop up, Greek players tend to give them a quick look, but always seem to go back to their all-time favorite variants.
Bingo games had contributed to the statistics alongside other forms of gambling, as players from Greece seem to enjoy these relaxing games quite a lot.
Mobile Bingo in Greece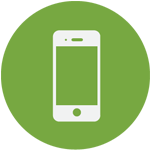 Mobile bingo is highly popular in Greece just like anywhere else in the world. Online bingo providers have adapted their platforms so that they can be accessed from both PCs and smartphones.
You shouldn't be worried about your phone's operating system dictating the availability of mobile bingo games, as the best sites are designed following the "one size fits all" principle.
Therefore, rest assured you can play online bingo in Greece on any smartphone type — iOS, Android, or Windows phone.
The Future of Online Bingo in Greece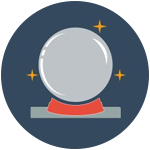 Online gambling is on the rise in Greece, collecting more and more revenue year after year. As online bingo is already legal in the country, we can only expect that the situation will develop even further.
Players from Greece are spoiled for choice when it comes to online bingo platforms from both local and international providers, and we hope they will be able to enjoy bingo for years to come.
Responsible Gambling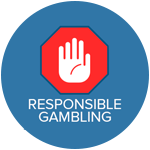 Any type of gambling can lead to addiction if practiced excessively. The moment you notice any symptoms, wait no more and contact a team of experts to help you out with the issue.
Any of the following organizations should be a good choice for players from Greece:
Gamblers Anonymous — Gamblers Anonymous is in charge of linking you with organizations that can offer programs designed for fighting gambling addiction.
Gamble Aware — Widen your horizons about gambling and the ways it can affect your life.
The Hellenic Gaming Commission — The Greek regulatory body that overlooks gambling activities in the country also organizes educational workshops about problem gambling.
Final Thoughts
Online bingo is legal and regulated in Greece. Apart from that, Greek players are free to play online bingo on international sites too. To spare you the trouble of finding the good ones, we've shared with you a list that can be your guide through the online bingo world. Make good use of it!
Frequently Asked

Questions
Is online bingo legal in Greece?
Do Greek bingo sites have any bonuses?
How to start playing on a Greek bingo site?
Can I play bingo games on mobile?
Can I play bingo games for free?
What games can I find on Greek bingo sites?
What is the minimum gambling age for playing online bingo in Greece?