20 Legal Top Casino Sites To Fund With Ukash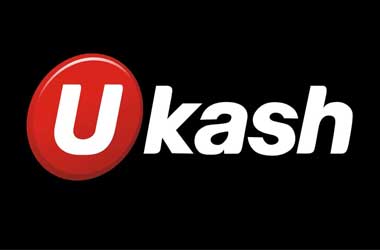 If anyone has been in the habit of playing online poker over the years, then it's quite possible that you'll have come across an online site that accepts Ukash deposits.
Or at least, that used to accept Ukash deposits. You see, this company has since been acquired by an even grander one, meaning that it is no longer accepted as a payment method within itself. But, more on that shortly.
So, what exactly is Ukash? And how and where is it usable today? Let's take a closer look at this prepaid card payment method and find out more.
Looking Back Through UKash's Journey
Founded in 2005, UKash began its life in the United Kingdom as an electronic money system. This saw users have the ability to exchange their cash for a prepaid code in order to make online payments. It didn't take long for the service to become available across many other countries, while still basing itself out of the UK.
The service, when reaching its peak, had over 420,000 points of sale around the world. In 2013, UKash even went on to support the launch of something known as AvoidOnlineScams.net. This was a site that provided detailed information about how to avoid online scam sites, malware, viruses and other associated problems.
As the following year rolled around, UKash also launched its own prepaid Mastercard product, which had the ability to be reloaded with euros and US dollars. These funds could then be used anywhere in the world that accepted Mastercard. Such an offering also helped to expand UKash's reach, bringing in more users from locations around the world.
It was in April of 2015 though, that UKash was acquired by the Skrill group. This brand had already previously purchased one of UKash's competitors in Paysafecard. With both of these payment methods operating in pretty much the same way, Skrill chose to unite them together under the one name – Paysafecard. Therefore, the distribution of UKash, as it was known, came to a halt on 31 August 2015. From then onwards, any time a player of online poker wanted to deposit by a prepaid card method, Paysafecards had to be bought instead.
How Did UKash Work?
When buying a UKash voucher, players were provided with a 19-digit PIN code. This code was what represented the money that they had spent and funded the card with. Users were able to find their nearest sales outlet for UKash cards by visiting the website and entering their postcode. This displayed several locations where the vouchers could be purchased.
Once a user had acquired the voucher, it was simply a case of making their way over to the poker site's cashier and selecting UKash as their preferred payment method. The 19-digit code would then be entered, and the amount of the deposit would be deducted from the card. This was an instant transaction, too. Therefore, users were able to start playing their games of poker straight away.
Now, with the unison of UKash and Paysafecard under the Skrill brand, users get a 16-digit code to use instead. The process remains exactly the same though. This code is entered and the amount for transferring is deducted from the Paysafecard.
In some countries, players could purchase UKash vouchers online by entering their card details into the official website. This saved users from having to visit a physical store to buy a voucher. However, the process of depositing at a poker site was much the same. You still had the 19-digit PIN so as to make the transfer.
Where Is Online Poker Legal to Play?
It's true to say that poker, either offline or online, isn't specifically legal everywhere in the world. So, it's important to know whether you're engaging in a legal activity before you go ahead and make a deposit. Let's take a look at the legal status of online poker in a few countries.
United Kingdom
The poker scene in the UK is a popular one, with multiple land-based establishments able to provide players with access to such. The same is true of the online poker world, too. Players in the country can enjoy all types of poker gameplay at a multitude of online sites. As long as these platforms hold a gambling licence from the UK Gambling Commission, they are allowed to offer their services to the residents of the country. For this reason, there's little reason for citizens to go out and seek offshore poker sites. Even if they did do this though, they wouldn't be prosecuted for it.
South Africa
Online poker in South Africa is considered to be an illegal activity. Therefore, anyone looking to involve themselves in it would be committing a crime. This is significantly different to the land-based law, which provides legal games of poker at licenced establishments. However, the only way that residents of South Africa can indulge in online poker gameplay, is by visiting a foreign-based platform. There are a few of these that welcome players from South Africa, and while players wouldn't be prosecuted for this, any operators setting up poker rooms online without a licence would.
United States of America
The fact remains that poker is considered illegal across the majority of US states. The UIGEA law was passed in 2006, and this saw many big-name poker brands shut do their US operations. There are just four states at the moment that provide players with legal offline and online poker within. These are New Jersey, Nevada, Delaware and, more recently, Pennsylvania. Three of those four also participate in their own interstate poker network. Some poker rooms that are based offshore do accept and welcome US players, and while citizens aren't prosecuted for this in most places, Washington state does deem it to be a class B felony.
Canada
Gambling on the whole is fairly liberalised in Canada, and online poker is a legal entity in the country, too. Provinces within the country that have their own domestic poker sites include Quebec, Ontario, British Columbia and Manitoba. It's important to note that within the province of Saskatchewan, legal poker is very much restricted solely to charitable games. In these games, players can only participate in Texas Hold'em poker. However, Canadian residents everywhere are free to access offshore platforms, if they so wish.
New Zealand
Any online gambling activities in general, are not considered to be legal within the country of New Zealand. Licences cannot be granted to potential operators and it is a criminal act for a site to be set up in the country. The only type of poker that is legal is the kind that can be found in land-based establishments. Locals do have the option of accessing foreign-based sites though, without the fear of being prosecuted by the government.
Europe
Poker throughout Europe is a popular gambling game. As such, many European countries have their own dedicated online poker rooms to cater to their markets. Such countries include France, Spain, Italy, Portugal and Sweden. In fact, the first four of those countries have entered into an agreement for providing a huge player pool network of poker, uniting players from all four countries into one large group of gamers.
Australia
The game of poker remains as a popular one within Australia, despite the fact that there is a very big distinction between legal versions of the game and illegal ones. The law within Australia states that no real-money gambling can take place on interactive games, meaning that the online poker world doesn't accept real-money bets. This is regardless of whether they're standard digital table poker options or live dealer versions. The only legalised form of online poker is that which can be played in demo mode – therefore, with free money. This has led to many Australian poker players accessing offshore platforms instead.
In Conclusion
UKash may not exist by name anymore, having been swallowed up by the Skrill brand and merged into the Paysafecard product. However, that doesn't mean that the premise behind it cannot still be used. Anyone who chooses to deposit through the use of a Paysafecard will still get just about the same experience as they would have if UKash were still specifically in operation.
These prepaid vouchers/cards are very secure, they provide speedy transactions and they don't impose any fees unless a currency conversion takes place. Overall, it makes for a good payment method for poker players t use, especially those who are new to the scene. High-rollers may not get as many benefits from them, as there are lower deposit limits in action at most online poker rooms. On the whole though, it's a very popular alternative payment method.