Extra Charges At Casinos You Don't Know About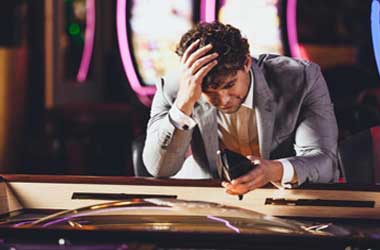 If you have a tight budget, you might want to read this as it might save you a lot of money. The charging of extra fees for services you are unaware of has become a norm in the casino industry.
Before you decide to buy some chips and book a hotel for the night, make sure that you have enquired about all the extra fees that they might add.
Taking a look at the ways you might pay more without actually realising it and these fees are definitely not communicated upfront.
In the city of Las Vegas these fees are rather prevalent, we will give insight as to which fees you need to be looking out for.
1. Casino chips and cashing out
Have you thought of the reason why you normally leave with fewer winnings than you have initially anticipated? The answer is easy. You had to exchange your cash for chips at the casino at a small charge and then you start playing. The casino chips in your hand do not have the same significance as real money. Take the poker for example. It is easier to put a few colourful chips on the table than your hard earned bills. Hence, the reason they have been invented. Most restaurants accept the chips as payment for meals and drinks so it is much easier to give out, even more, money without having to exchange them first.
Further to that, once you have decided that you need to go home and it is time to cash out, you need to start searching for the checkout box that is usually hiding right at the back of the casino.  Obviously, there will be more bright flashing slots and games staring at you when you make your way to the queue and very easy to just pop a chip or coins in for another round or two. The service at the cash out queue might be much slower than the queue where you initially exchanged your cash for chips or coins.
2. Time management
There is a reason why you will seldom find a clock in the casino. It has been designed to be enclosed with bright lights and a cosy atmosphere, very little windows and almost no indication of time. Once you walk into the casino, you will feel as if you have walked into a different world, away from anything outside those doors. This is where you will spend all your money.
The casino games have been placed in such a way that you need to walk through the whole maze of games and tables to get to the other side or even to freshen up. Make sure you take along your own watch and do not get sucked into the temptations of the bright lights.
3. Loyalty programs
These programs have been designed only to benefit the casinos. They only invite the people who spend the most time in the casino. Why would you be in a casino whole day? One of two reasons, you have a gambling problem, or you have enough money to spend. And looking at these two features will give you an indication that the players definitely don't benefit from these loyalty programs. In actual fact, you have paid for your free room and free jacket upfront. See these gifts as a lay-bye, and you will soon realise that these programs are not as loyal as they are portrayed.
4. Skip the drinks
These free drinks have been embedded into your minimum bets as well as your time spent in the casino. Nothing ever comes for free. The casino is well aware how to keep you nailed to your table or slot machine, and the way you are affected when overindulging in free alcohol. You will spend your whole bankroll in one night and you will be the one to pick up the pieces. Make sure to give the free drinks a miss and you will win a lot more.
5. Resort fees
The resort fees that you are charged by the casino or hotel are extra to the already steep reservation fees. Obviously, you will not be informed up front and you will receive the explanation that it is for the extra services they provide. Here is the truth; these extra fees are merely the markup on the reservation costs. If it is too high, they will not receive as much business as when the fees are dropped.
Especially the specials are embedded with very high resort fees to make up for the discount they have now provided.  Always ensure to establish these fees upfront. You will then be able to see if you can afford the stay in the luxurious hotel or not.
6. Credit card cash advance
This is a very dangerous fee to the player. It might seem to bail you out and allow you to place another high bet trying to make up for your lost bankroll. But what is the reality? When you use your credit card as a cash advance, this means that you have already run out of money. You are now going to be charged for the transaction to place a bet by the casino and by your credit card provider. You will also be charged interest on the money you are now owing to the bank, just to anticipate another losing bet. When your bankroll is done, it is best to get up and go home. Always be responsible and avoid a lifetime of unnecessary complications by being irresponsible.
These are but a few of the hidden ways casinos actually make a lot of money.  Be sure to look for restaurants that charge a franchise fee, stay away from airport casinos and never take insurance on blackjack bets, as these have been added to the criteria of increasing the house edge. Take time to study each game individually that you are going to play and ensure that you are able to afford the bets you make. The most important part is to know when it is time to go home, be a responsible winner.