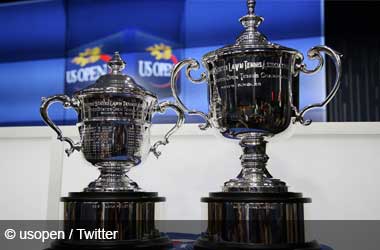 The fourth and final grand slam event of the 2021 tennis season is here. The US Open will take place on the hard courts at Flushing Meadows, and there is going to be huge interest in both the men's and women's events.
Action from the tournament will begin on Monday August 30, with the women's final on Saturday September 11 and the men's final a day later on September 12.
The stands will be packed as it has been confirmed that capacity crowds will be allowed into the event, meaning that the biggest tennis event in the USA will attract the usual attention.
Best Online Sports Betting Sites To Bet On
What Happened Last Year
The biggest change from last year to this year is certainly the crowd. In 2020, no spectators were allowed to watch the action from courtside, and that certainly affected the atmosphere here, especially for the game which are played in an evening.
From silence and no one courtside, we will have over 23,000 people on the main court this year, and those spectators will come with plenty of excitement, after missing out on their chance to watch in 2020.
The men's event in 2020 was full of action, with Dominic Thiem beating Alexander Zverev in the final. That only tells part of the story though, as Novak Djokovic, the number one in the world, was disqualified for hitting a ball at a lineswoman.
In the women's event, 'mentally fragile' Naomi Osaka took home the title, winning her second US Open event and her third grand slam event in total. The Japanese star lost the first set of this game 6-1 but showed great character to fight back and win the next two sets.
US Open Tennis Championships
* Odds have been provided by Intertops and are accurate as of 27/08/2021
Mens Prediction
All eyes will be on Novak Djokovic, who has won the first three grand slam events of the season and is looking to win all four in the same calendar year.
Favourite: Novak Djokovic (-133)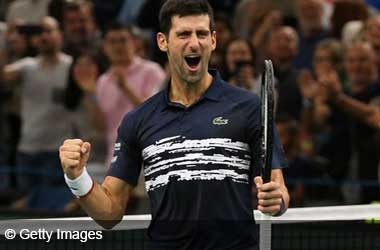 The favourite for this event is Novak Djokovic, which should come as no surprise to anyone who has watched tennis for the past few years.
Djokovic has won the Australian Open, French Open and Wimbledon this year in an incredible year, but has been showing signs of fatigue recently. He was beaten twice at the Tokyo Olympics to miss out on a medal and has since pulled out of two events, so there are concerns.
There is no doubting the talent he has, but question marks remain over whether he can perform at 100% for the next two weeks.
Sleeper Pick: Alexander Zverev (+600)
If you go back to 2020, Zverev was the beaten finalist here and looks set for another strong run in this year's tournament. That was a first final appearance in a grand slam for the 24-year-old but looks as though it won't be the last.
He reached the semi-finals at the French Open earlier this year and won gold at the recent Tokyo Olympics.
If there are any issues with Djokovic, Zverev could well be the player to take advantage.
Longshot: Andrey Rublev(+2800)
Rublev has been slowly rising to the top of the men's game and looks set for further moves forward very shortly. He has given the impression that a grand slam win is around the corner, and you wouldn't bet against that happening soon.
Given that this may be slightly subpar, with no Nadal and Federer, Andrey Rublev has a chance to get involved here at big odds.
Other Selected Odds
Daniil Medvedev (+400)
Stefanos Tsitsipas (+1100)
Denis Shapovalov (+5000)
Andy Murray (+10000)
Women's Prediction
The women's event looks wide open with the Williams sisters forced to pullout due to injuries, and 2020 winner Naomi Osaka returns to the court after some time off to deal with 'mental health issues', can she come back and defend her title?
Favourite: Ashleigh Barty (+350)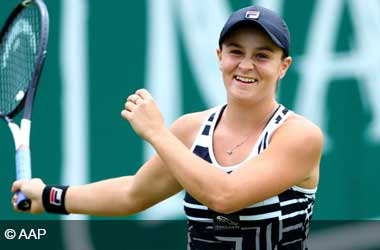 No one has been more impressive in the women's game than Barty over the past few months.
She won Wimbledon in the middle of summer and then followed that up with a gold medal at the Olympic Games.
She brings that here, and while the hard courts at this event may not quite be her best surface, this is something she has really worked on over the past couple of years.
Sleeper Pick: Naomi Osaka (+500)
There is no doubting the talent that Osaka has. On top of that, she has won this competition twice, so knows exactly what it takes to both win a grand slam event and to win here. However, there is a big question mark over her 'Mental fitness' and if she will be ready for the event or will she have another meltdown.
Much of the focus will be on Osaka here, even though she isn't favourite, and if she gets off to a good start then the chances are that even more people will jump on board and fancy her to do well.
Longshot: Danielle Collins (+2800)
Danielle Collins has faired pretty well in other grand slam events but has never been able to progress further than the 2nd round here, which is disappointing to see. However, this year may be different, as she looks like the type of player who will be at her best on this court type, even though we haven't seen it yet.
She won her first event this year and moved back into the top 30 of the women's rankings, so she has had a good year. A strong performance at her home grand slam would add to that.
Other Selected Odds
Aryna Sabalenka (+1200)
Simona Halep (+1800)
Cori Gauff (+2000)
Victoria Azarenka (+4000)
Our Predictions
In the men's competition, the doubts over Novak Djokovic mean that he is overlooked given his short odds. Alexander Zverev is our pick, a man who lost in the final here last year, and has shown again in 2021 that a grand slam win won't be too far away.
In the women's competition, it is hard to look past Ashleigh Barty. Not only does she come here with no question marks over her, but she is in the form of her life, with a grand slam and gold medal in recent weeks.