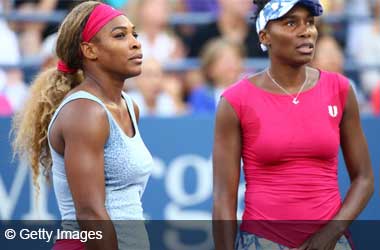 The 2021 U.S. Open at Flushing Meadows is scheduled to take place from Aug 24 to 12 Sep. The final grand slam of the year is going to be missing some of the biggest names on the tennis circuit as Serena Williams, Venus Williams, Roger Federer and Rafael Nadal have all confirmed they will not play.
Serena Williams has won the U.S. Grand Slam trophy on six occasions while her elder sister Venus Williams has won two U.S opens.
Serena who also decided to not compete in Japan took to Instagram to inform her fans that she decided to pull out of the U.S. Open based on the advice she received from her doctors and medical professionals.
Williams last won the U.S. Open in 2014 and is pushing to win another grand slam and tie the record (24) for the most grand slam wins that is held by Aussie great Margaret Court.
The last grand slam that Serena Williams won was the 2017 Australian Open and a lot of her fans were hoping she could make one more run for the record at the U.S. Open.
Serena admitted that New York was one of her favorite places to play tennis but she wasn't fit to compete. There are many who believe that the 39 year old should call it a day and retire as her best days are now behind her.
Venus Williams also informer her fans via social media that like Serena she was also pulling out of the U.S. Open. The 41 year old is battling a leg injury and said light heartedly that she will use the downtime to get her dating life sorted out.
Not the best news everyone. I am joining @serenawilliams @RafaelNadal and @rogerfederer on the injured list. It's still going to be a great US Open & many thanks to the @usta for the wild card. I was so looking forward to it, but it was not meant to be this year. I will be back! pic.twitter.com/s0PRgdSSx2

— Venus Williams (@Venuseswilliams) August 25, 2021
This is the first time since 2003 that the Williams sisters will not play at the U.S. Open.
Federer and Nadal Not Playing
Two of the biggest names in the men's division are also going to miss the 2021 U.S Open. Roger Federer and Rafael Nadal who have a total of 40 grand slam wins between them will not play. This is the first time since 1997 that either Federer, Nadal and the Williams sisters will not feature at the U.S Open.
Roger Federer who also pulled out of Tokyo 2021 is 40 years old and like Serena Williams many feel that it is time for him to retire. However both Federer and the Williams sisters have not given any indication that they plan to retire anytime soon!