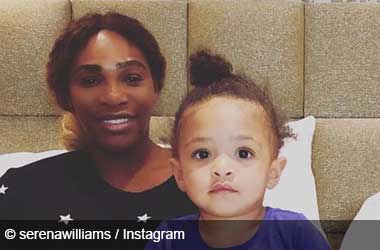 The International Olympic Committee (IOC) and the Japanese Olympic Committee (JOC) are moving forward with the 2020 Tokyo Olympics even though Japan is dealing with an increase in COVID-19 cases. The 2020 Tokyo Olympics will start on 23 July and will run till 08 August.
The 2020 Tokyo Olympics is going to be very different compared to other Olympics because of the number of restrictions the IOC and JOC had to put in place to deal with COVID-19.
Japan is not allowing any international tourists to enter the country to watch the Olympics because the JOC is not allowing any fans to enter the Olympic stadium.
Multiple athletes across different sports have already announced that they will not take the risk of traveling to Japan and will not be a part of the 2021 Olympics. The latest superstar to do so is tennis ace Serena Williams.
CBS News
Williams has participated in all Olympic events since 2004 and has won 4 Olympic gold medals so far. Williams is considered to be among the greatest female players to have ever graced the court and holds the record for having the most number of grand slam wins (23) along with the legendary Margaret Court.
Her presence will definitely be missed at the 2020 Tokyo Olympics as this would have been the last Olympics that the 39 year old Williams would have likely played.
Williams Unable To Stay Away From Her Daughter
Williams has her sights on Wimbledon as she is keen to play and see if she can win her first grand slam of 2021 and get to 24 grand slam wins. She told the media during a pre-Wimbledon presser that she has decided not to take part in the 2020 Olympics but said she wasn't in the mood to explain why she decided to pull out.
Williams said that she enjoyed playing at the Olympics in the past but no longer felt motivated to do so. She said she did not think she was on the U.S. Olympics list and if she wasn't, her name shouldn't be there as she did not intend to participate.
Those who are close to Serena know that she does not like being separated from her 3 year old daughter Alexis Olympia Ohanian Jr. The two have reportedly never been apart for even a single day and Williams was not willing to leave her daughter behind and travel to the Olympic village in Tokyo.